Well.....I love @daveks black & white photo contest anyway and I could hardly resist a macro theme!
Here is my first entry - 'The Bowing Wasp'. I came across two wasps in a bit of a tangle on the pavement one morning. I have no idea what they were doing but this one was giving itself a good clean afterwards!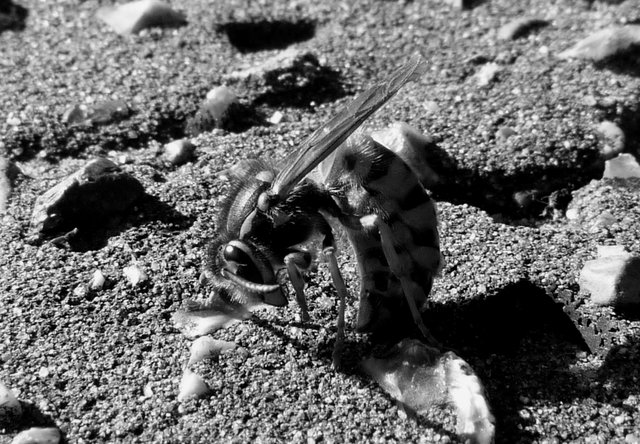 Camera: Panasonic Lumix FZ45 on macro zoom.
Thanks to @daveks for this long running weekly contest https://steemit.com/bwphotocontest/@daveks/2raejc-b-and-w-photo-contest-new-theme-announcement-macro