Here's a nice plump crab spider for this #butterflyday by @whatisnew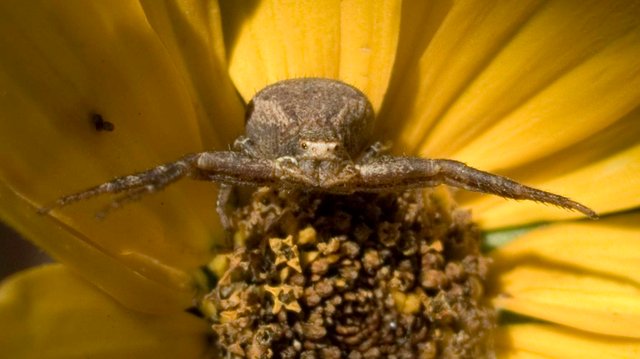 Here she is waiting for a nice big hug in this flower.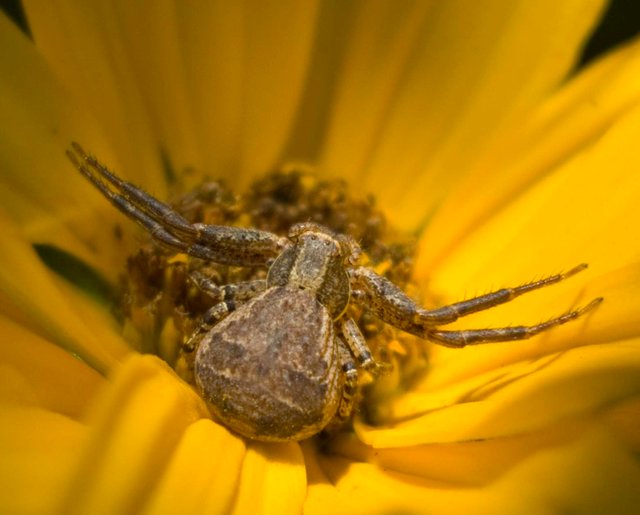 Crab spiders like to sit and wait for their prey. They usually sit in a flower waiting for bees and butterflies. Once the poor critter lands it gets grabbed.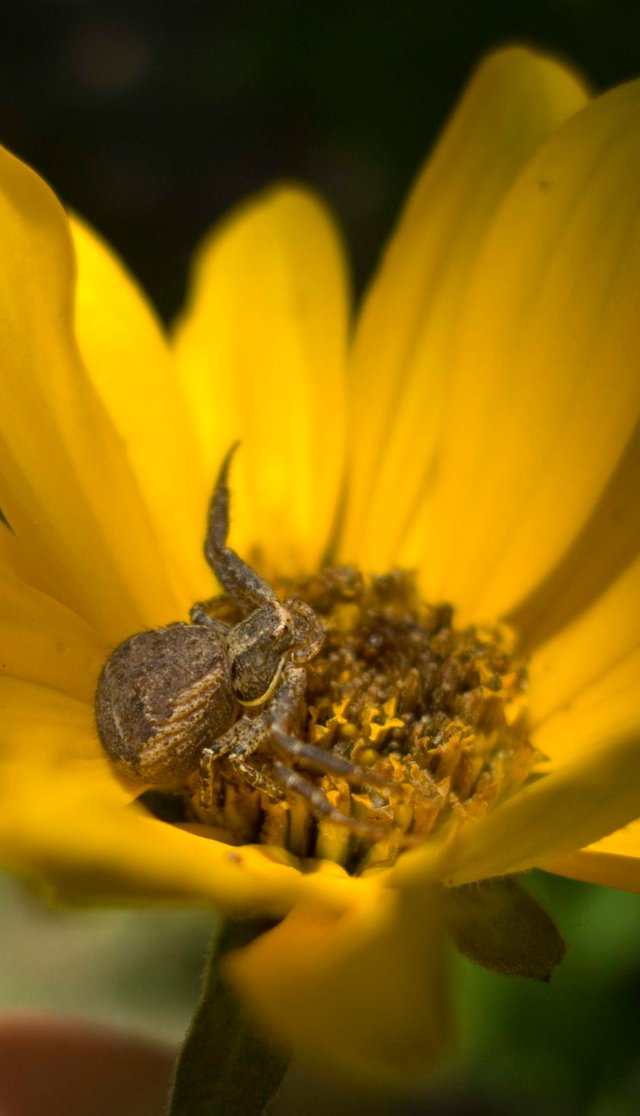 This one seemed unconcerned with me pointing the camera at it. They probably sit still around bigger animals so they don't get eaten. Birds find these guys to be a tasty snack.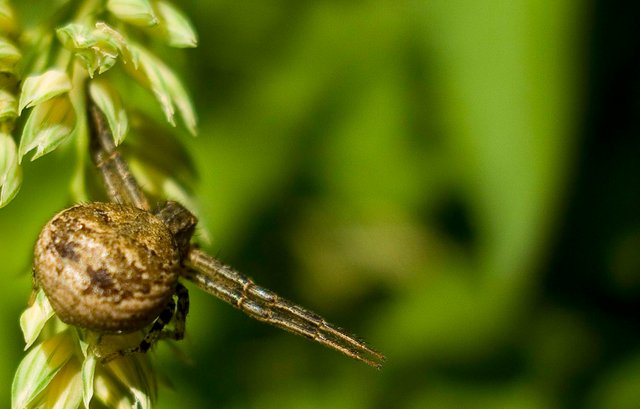 I went back to the same area the next day and found the same spider trying a different hunting area.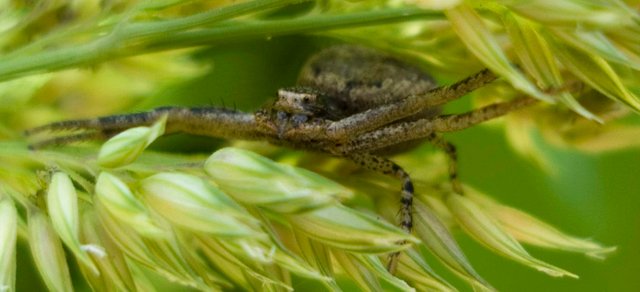 Flies tend to land on these grass seed areas. Hopefully this gal was successful. Seems like she's been eating enough.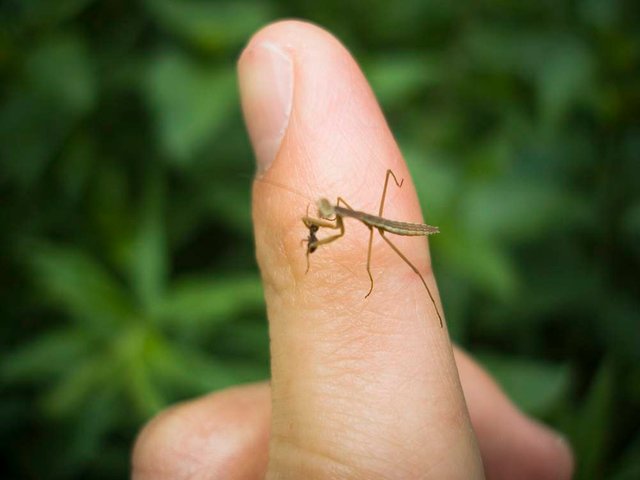 Now for a bonus shot of a baby mantis I found eating an ant nearby. Happy #butterflyday
Posted using Partiko Android