---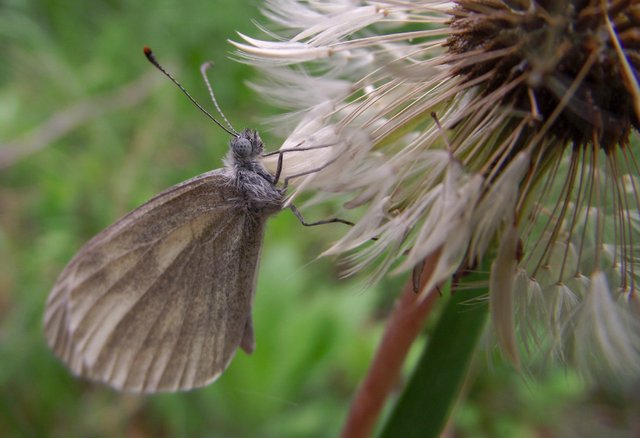 ---
The whole day was raining, after it stopped falling, I went for a walk. There was still cloudy and gloomy weather. As always, I took my camera, although I already knew that I will not make any exceptional photos today, you know the lack of natural light, and the inactivity of the animal world!
I enjoyed the fresh air, as well as in the silence along the canal. I constantly looked for something interesting, but unsuccessfully. Not even a swan was there, in the distance, I saw him fighting some other pair of swans.
---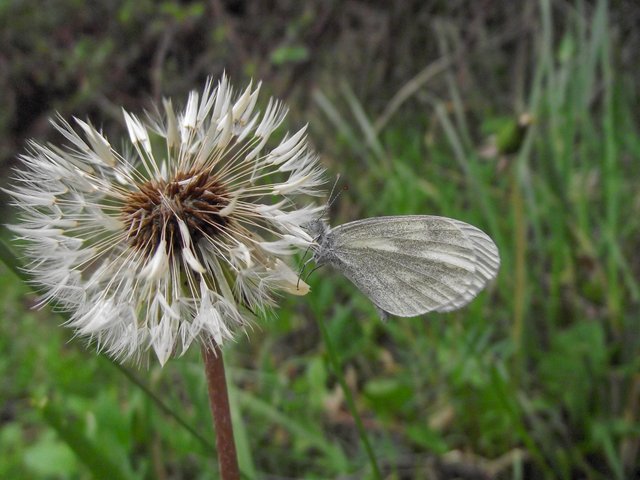 ---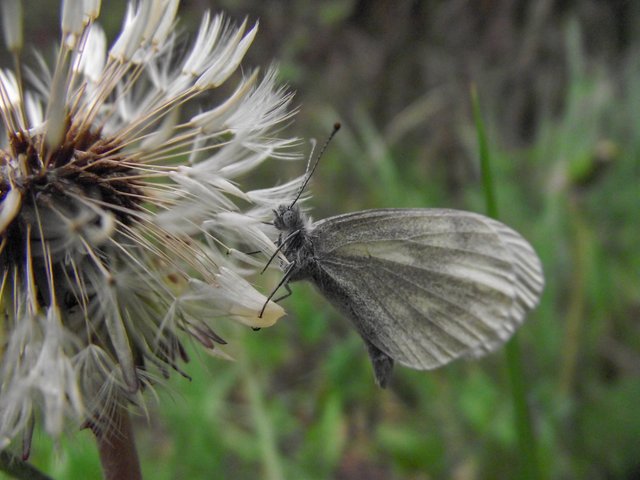 ---
And then I noticed a dandelion on it was one wet butterfly! I thought, I finally found what I was looking for! I believe that this butterfly is called Wood White, but I am not 100% sure because there are 4 species from the same Pieridae family and they are very similar.
Later I noticed something that I have not seen before, this butterfly has two red spots on the antenna tips, a great contrast to the color of its entire body. These red spots can not be seen with the naked eye.
---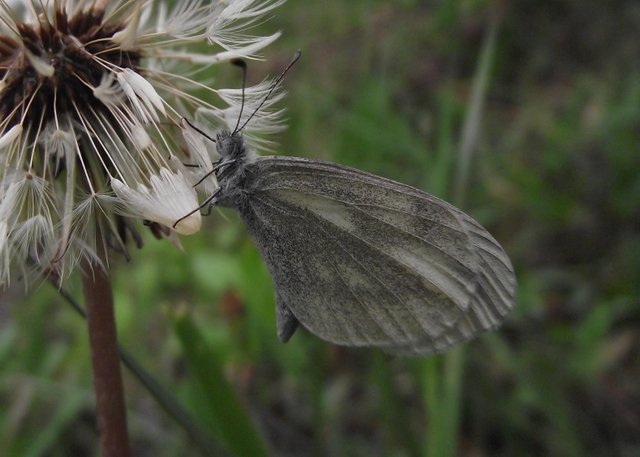 ---
11.04.2019. Thanks for visiting my photo blog
Created by :
©2019 @biti biTi
---
"One Picture is Worth a Thousand Words"
---