It's only a matter of time until our patience pays off!
---
Looks Like I'll Be Able To Fill My Bags!
As the year is coming to a close I am really happy that we aren't back at $0.80 per Steem because I'll finally be able to buy a big chunk in the next week or so!
I'm trying really hard to make a plan to just average in my position, but I don't want to risk us shooting back up $0.10-0.15, which is a price I won't be able to buy my goal of above 20k Steem.
However, I know once I buy my chuck of Steem I'll probably come to my senses regret not listening to my intuition that is telling me that we will probably be trading between $0.10-0.40 Q1 of 2019. But, you can't time the bottom and I honestly would rather have my bag of Steem secured than be financially responsible lol.
After Our Bags Are Full, We Wait
I believe that 2019 is going to be another year of development for not only Steem, but the rest of the crypto markets as well.
It would be dope to see the beginning of another bull market, but I am prepared to accumulate for another year and a half as we get ready for the 2020 halving of Bitcoin, which historically send us in an upward trajectory!
I would actually rather that happen because if we have a stronger base of Dapps and SMTs, as well as a better distribution of Steem (minnows please buy some bags), I believe we will find our community in the upper third of market caps across all crypto!
That's life changing money, that can only be taken advantage of by those with the foresight and patience to make the right choices!
Now that I say that, it might be smarter for me to just average in to my position and just be patient. Oh, and also buy at least 1 Bitcoin in the next few months!
Hope everyone had/has a safe NYE and a happy New Year! Let's continue to grow, share, and earn Steem in 2019!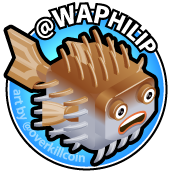 ---