PASSPORT FOR THE CLOUDS
Hello steemians friends, the announcement of the new price of the passport and its extension in 7,200 Bs.S and 3,600 Bs. S, respectively, and which is in effect since October 8, has put into discussion the right of Venezuelans to have their identification and at the same time be able to mobilize extraterritorially, if it is their desire.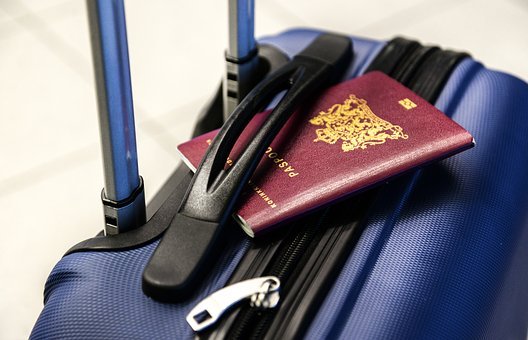 SOURCE
The vice president Delsy Rodríguez was in charge of the aforementioned announcement, and now the criticisms about the measure are not expected. For many it is a retaliation designed to affect anyone who intends to travel abroad. The increase in prices arises in the context of what has been called the diaspora, a phenomenon that today characterizes national life.
According to figures from the United Nations Organization, the number of Venezuelans who emigrate reaches 5,000 daily, placing the total figure at 2.6 million. But the government of Nicolás Maduro up to now refutes this quantification and at the same time that it denigrates those who are moving towards new horizons, it promotes the plan to return to the homeland in which a small percentage returns.
The new passport prices analyzed in the context of this situation are clearly part of a policy that seeks to curb the wave of emigrants that tends to increase every day.
Under the arguments that about two hundred thousand passports are counted in deposit that have not been withdrawn and that the material with which they are elaborated is expensive, the measure certainly close to the most needy Venezuelans who barely earn a minimum wage and who never they can make plans to move for any reason to any point of the world geography.
It is worth remembering that the identification service carried out by the SAIME instead of solving the right that Venezuelans have to have their identification, a matter that must be protected by the State, is not only questioned by these measures but also that said Institution nests the mafias in which unscrupulous officials are involved in complicity with managers, without the authorities that must ensure that this does not happen, do something about it.