My Daily Request Reward
Hello, my Splinterlands friends! It is still one day left before the season end and I bet most of you are fighting hard to get higher ranking on the leaderboard in order to accumulate more cards, lol! Me too!!
The prices for these Splinterlands cards are increasing in value almost every day. Now it is $0.09 for a level 1 common card! I think these cards are going to be very valuable in the near future so we'd better start getting them now before it's too late!
I just did my daily request and got an amazing opening on the reward cards: 7 rare, 1 epic and 1 gold!! I can't believe my luck, haha!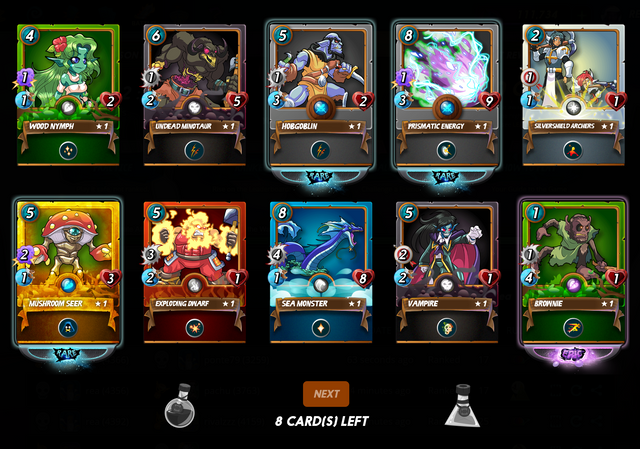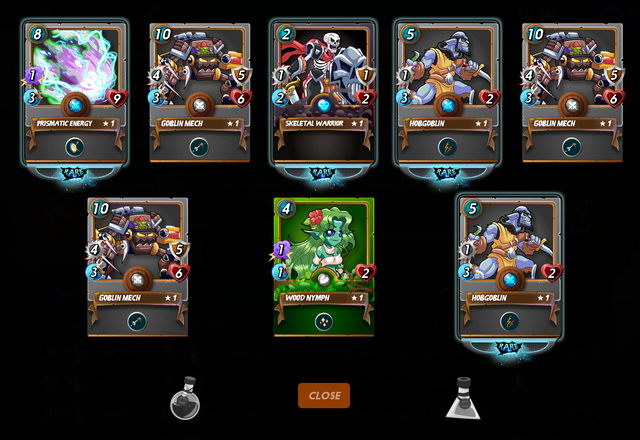 Wish you guys all the best for this Splinterlands season and see you in the battle, lol!