Fun in the Sun at the "Notting Hill Carnival"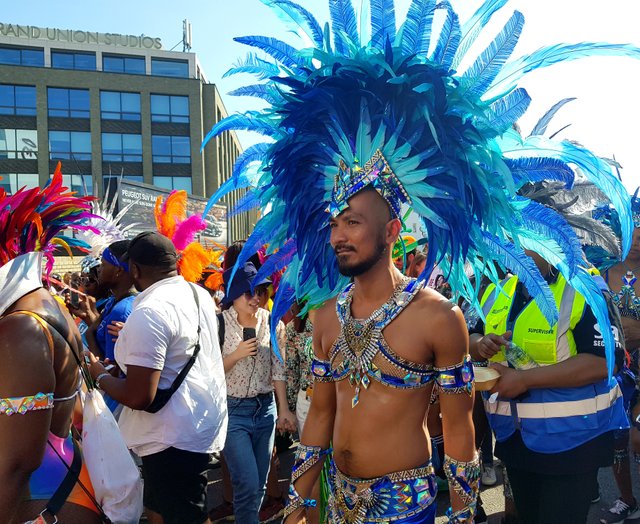 ---
"Notting Hill Carnival" took place last Sunday on the 25th August as well as the following "Bank Holiday" Monday on the 26th. For people who don't know, this is the largest street festival in Europe and it also means the end of British summertime for us, lol.
@ezzy and I live 10 minutes walk from the event so we thought why not joining the party of the year, haha! We made our way down to "Ladbroke Grove" and went past a local church where there was a sound system blasting "bashment and beats", spreading the carnival spirit everywhere! People were gathered around, enjoying the music-filled parade. Alongside there were mouth-watering Caribbean cuisine booths available and the BBQ smell was incredible, lol!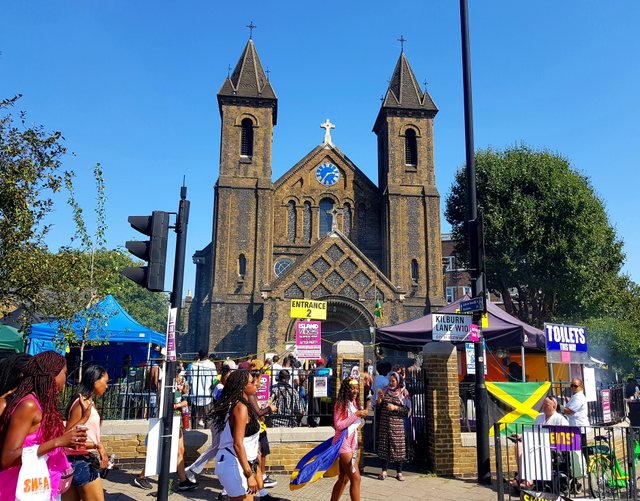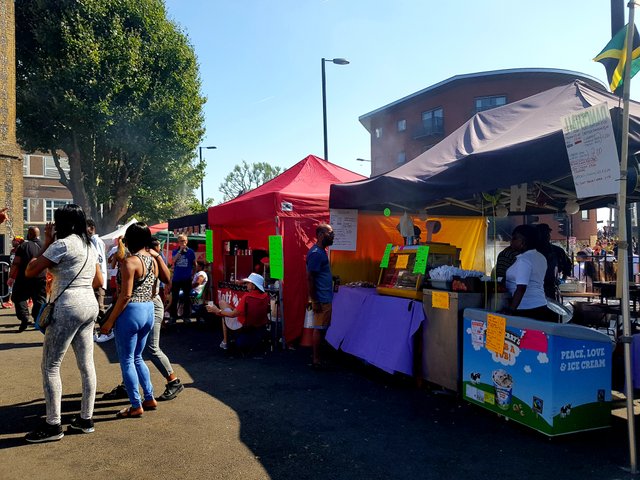 ---
Walking further down, the crow became a bit crazy and you can see the police force were in place to maintain the order and keep people safe.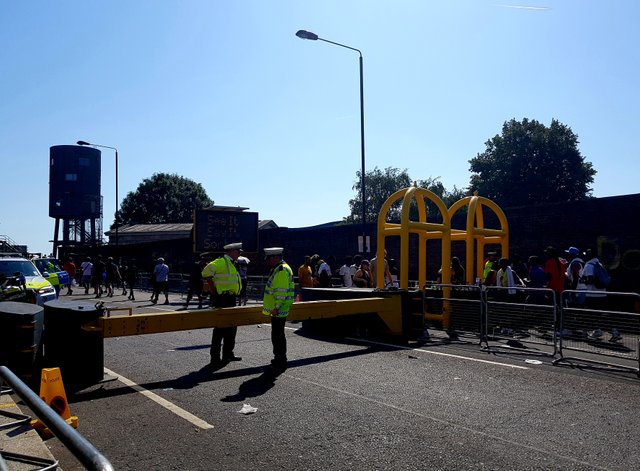 ---
The weather was extremely hot and also apparently the hottest "Bank Holiday" in Britian on record! We didn't want to stay out for too long. However I did really enjoy walking through the colourful and sweaty streets, moving in rhythm to the beat of the music and dancing with the energetic crowd. And of course joining the beautiful performers and their stunning outfits at the Carnival!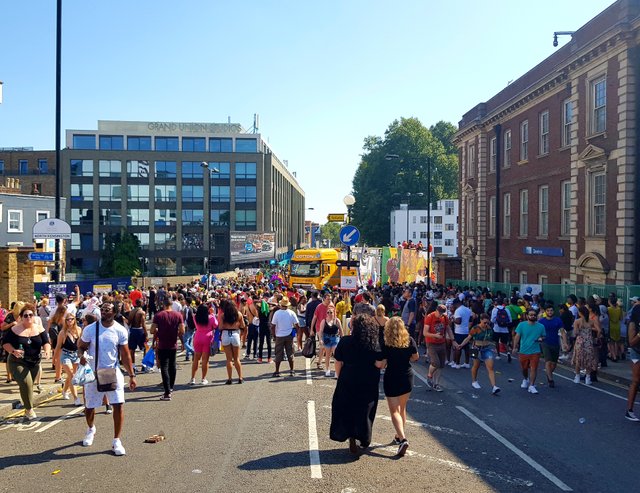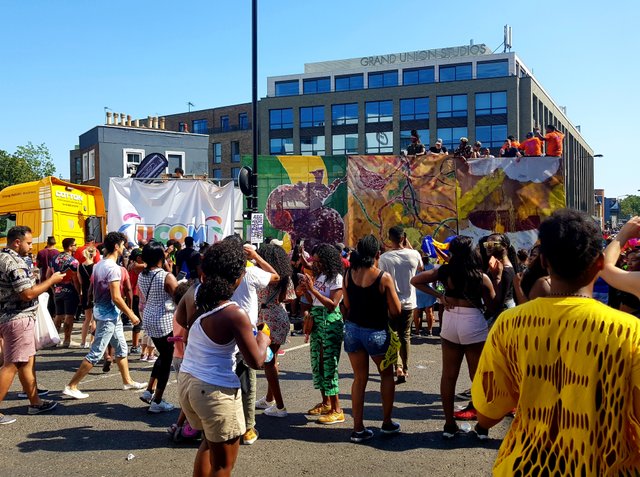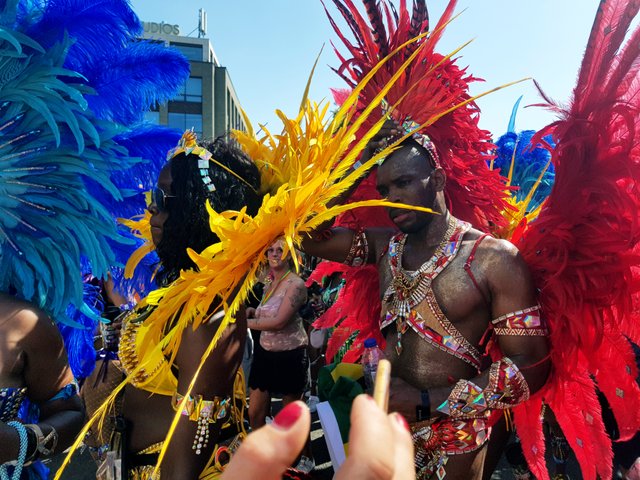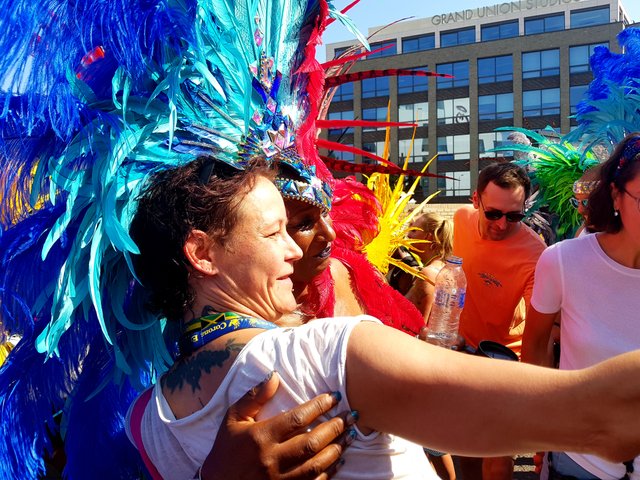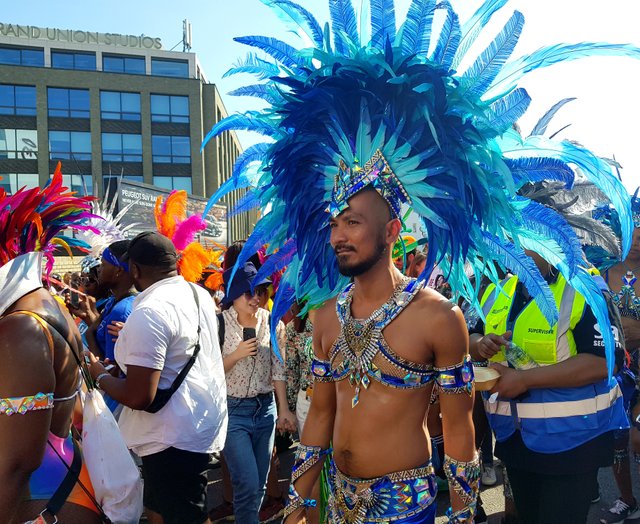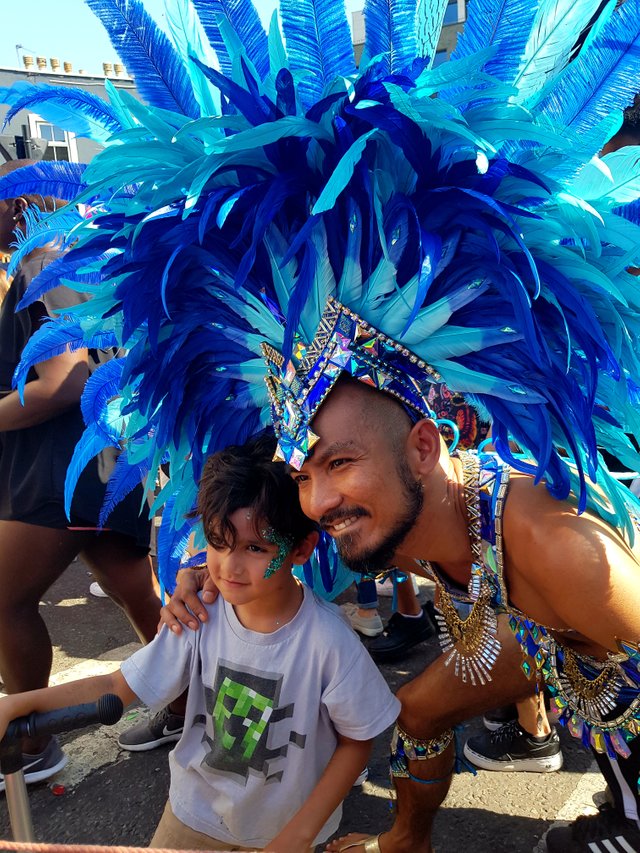 ---
Have you been to the "Notting Hill Carnival"? Feel free to share your experience down in the comment section below.