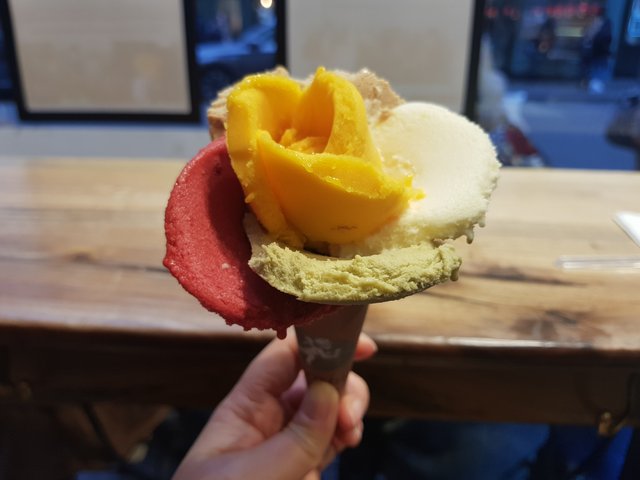 ---
@ezzy and I went to an incredible ice cream shop recently called "Amorino" in Central London after an awesome meal last weekend.
It was a small shop near the affluent Convent Garden, where seating was available both inside and outside. "Amorino" offers up authentic and 100% natural gelato ice cream with a nice selection of fresh and popular flavours. You can choose whether to have the ice cream in a cup or cone.
The staff were so welcoming and even allowed us to sample some before purchase. They were also amazing gelato artists, as they would scoop it into the shape of a flower for you with as many flavours as you like. That did put a big smile on my face as I really enjoyed all those incredible flavours all at once, lol!
I loved every single bite of this fantastic treat and will definitely be back soon for some more!