A Relaxing Afternoon Down at "Palaette"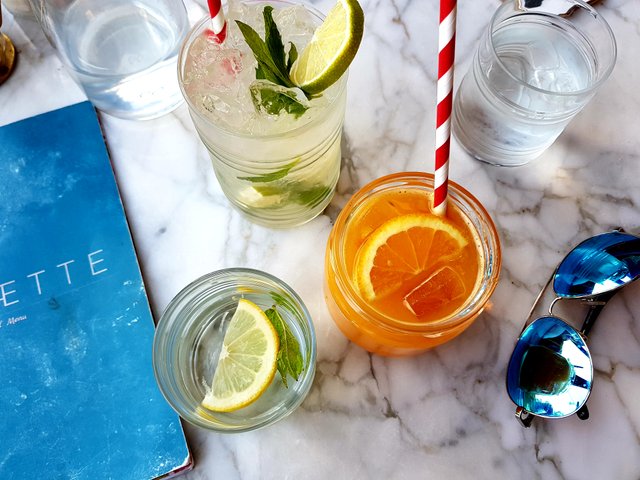 ---
My friend and I were shopping around Hackney Central a few days ago and discovered a lovely café called "Palaette".
The front side shop is kind of small, but as soon as you walk inside, it is really lovely and cosy. The bare brick walls and gorgeous pendant lights add warmth and character to this space. A very inspiring industrial style indeed!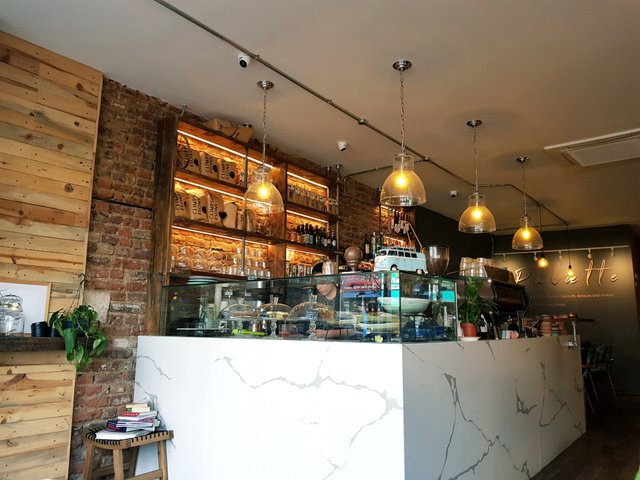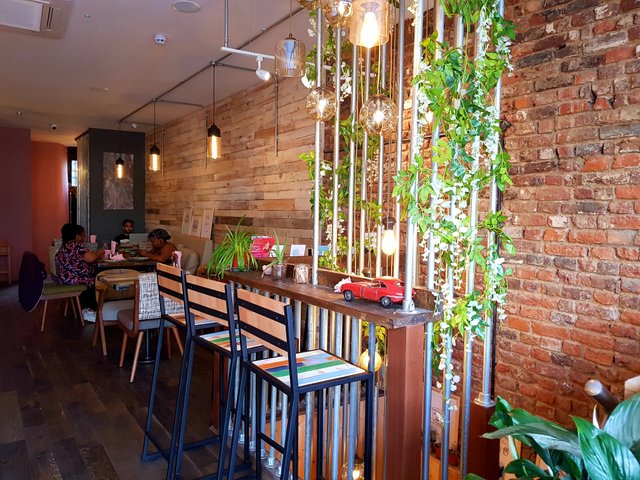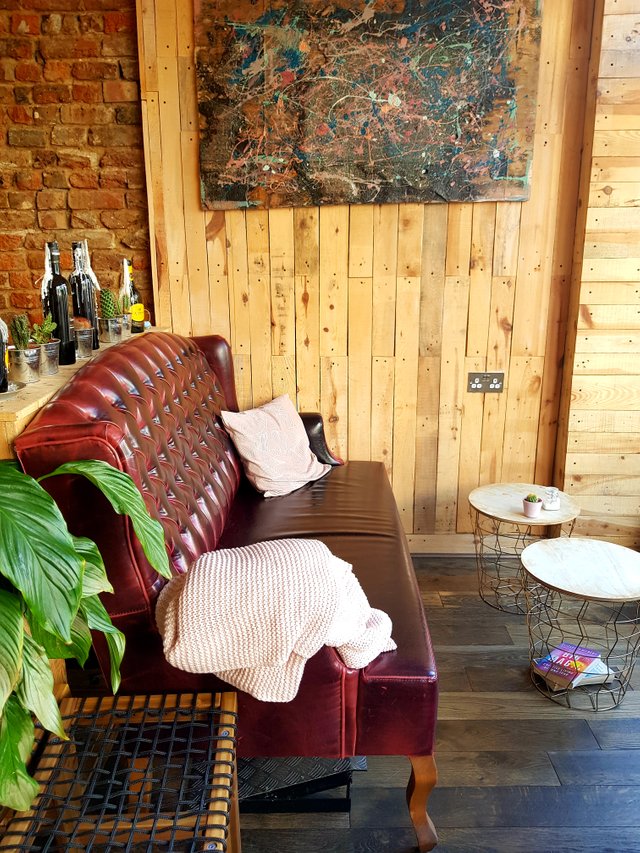 We only sat down for a drink and enjoyed a bit of lazy afternoon, lol. The homemade lemonade was very refreshing.
The café also offers a range of snacks and light meal. We saw some food on other tables looked really tasty and presentable. We will definitely give it a try it next time, lol.