A Memorable Dining Experience at "The Island" Bar and Restaurant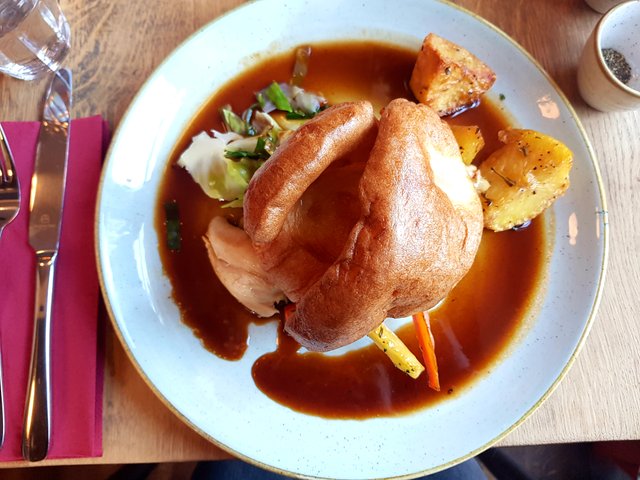 ---
One of our favourite local bars "The Island" has been refurbished for the past 6 weeks and was just re-opened. I was super excited to check it out so decided to pay a visit there with my friend last Sunday.
The pub is located near Kensal Rise, walking distance from both Kensal Rise overground and Kensal Green underground stations. The Bistro pub is not fancy or anything but it has a lovely homey feel to it! I love the interior design with new open structure and trendy mid-century style, very inviting indeed! Unfortunately, I forgot to take any pictures of the indoor seating, but promise to take some and share with you all on my next visit.
My friend and I opted to sit in the spacious outdoor area. Although we are in Autumn season, we still do try to enjoy a bit of sun whenever we can, haha! A lot of families gather there and the general atmosphere being very friendly and buzzing. We all felt very much at home!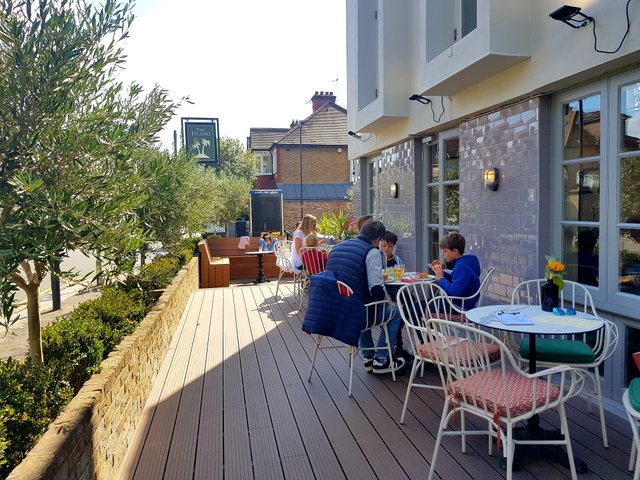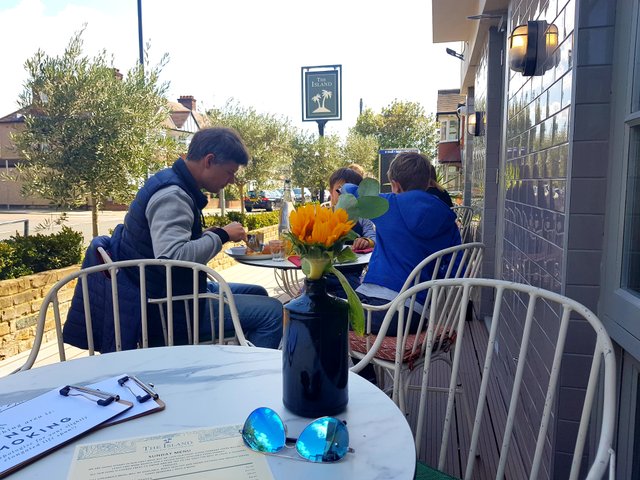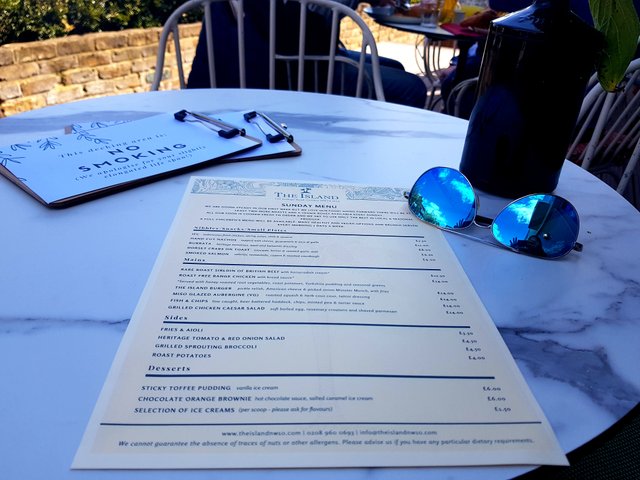 ---
The menu on offer includes typical British classics like Fish and Chips, Burgers and roast dinner. As it was Sunday, my friend and I both went for the Sunday Roast Chicken and were not disappointed. I've had many roast chicken meals in the past, but this was simply the best! Loved the soft chicken, golden crispy roast potatoes and fluffy Yorkshire pudding. Everything was cooked to perfection with beautifully succulent results!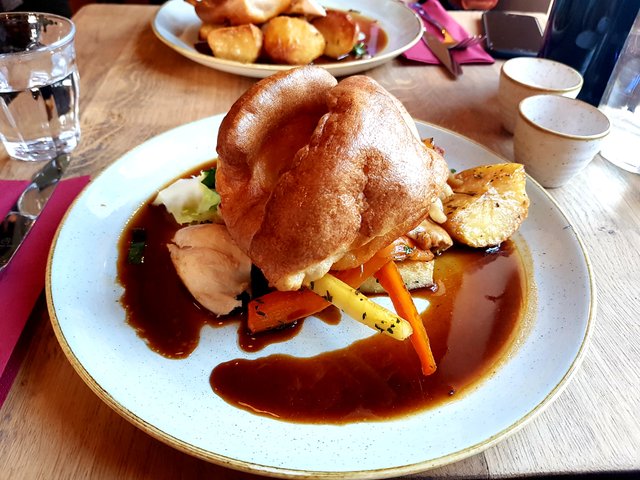 ---
The dessert was also fantastic! The one I had was brownie and salted caramel ice cream, absolutely delicious!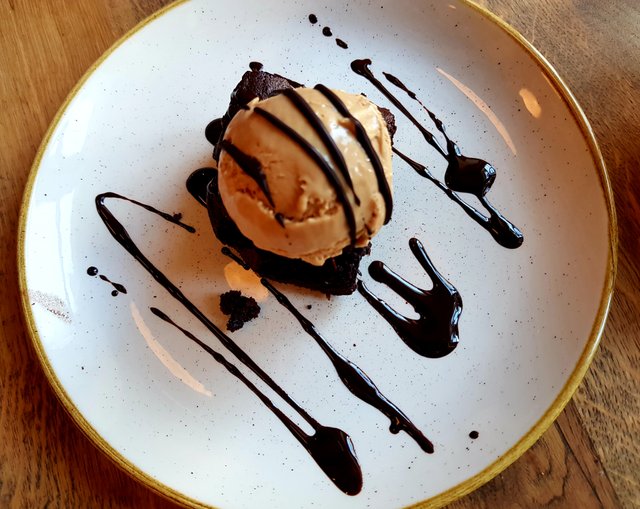 ---
"The Island" also offers up a wide range of beers, cocktails and most of the drinks you can think of, making this place an ideal spot for people to relax with a drink or two after work.
I would recommend "The Island" pub for anyone for any occasion, lol.