A Little "Nail" Trouble in the Park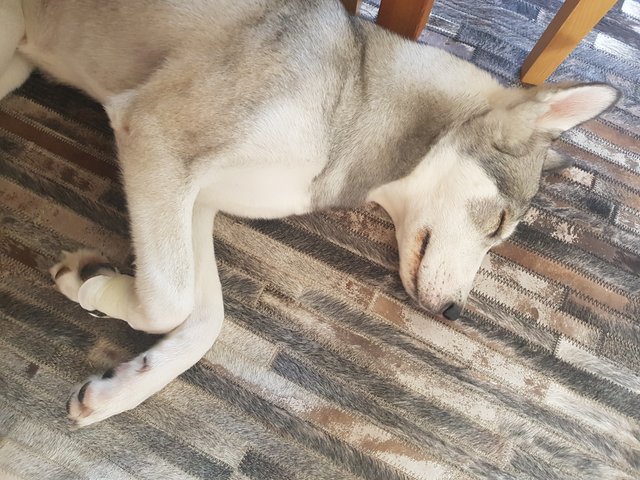 ---
"Sky" had a small accident in the park today. She has broken her front right dewclaw. Can't say I am surprised by the way she's been playing around with other dogs and jumping up and down constantly in the park!
It seems like the nail has totally snapped off and bled a little around the area and other front paw. Apart from walking a little bit awkwardly, it didn't seem to bother "Sky" too much. Although she was reluctant to let us look at it.
When we arrived home from the walk, I cleaned the wound and bandaged it up so it doesn't get infected. Hopefully in a few weeks' time a new nail will grow back.