Day 6 Driving to meet the Mr. Fujisan- 2018 Summer of Tokyo
Well, since we could not see Mt Fuji from the bottom, we decided to head towards Mt Fuji mountainside, I believe we should able to view it this time. Let's go!
With the help of GPS and portable wifi, we were heading towards the Mt Fuji fifth station which is located at half mountain. Soon we were at the main road going up to the mountain, but we came to realise there were traffic officers blocking us from moving on, we were shocked at first thought what offence have we done.
After another round of communication difficulty, we roughly understood that we were not allowed to drive up, but not the reason why. Then, we parked the car at the roadside, we tried to understand and convince them to let us pass thru that we were coming far enough just to see the Mt Fuji. We just could not walk away like that!

After another while of "communication", they searched for the english version of notice to show us. Now we realised that it was summer time, and the mountain will be packed of hikers and so to conserve the mountain and limit the tourists, only tour bus was allowed to drive up, but not personal car.
What a disappointment! How? Looking at the time, it was already late afternoon, we were out of time to board bus, so we had to move on. Finally, we decided to try our last chance at Gotemba Premium Outlet. Hope we able to see the Mt Fuji there. But the Mt Fuji still covered by thick cloud all along here!
Not wasting another second, we headed towards the expressway, without any expectation we turned our head back and guess what we saw was the whole nice Mt Fuji, without any thick cloud on it! Unbelievable! Whole car of us cheered up excitedly and quickly took out the camera to take as much photos as we could.

We had been waiting for this moment for so long, and now we had made it! When every time I remembered this moment, that was a joyful one that all of us cheered up in the car like kids finally got their long waited present!
Around 20 minutes drive, soon we had reached Gotemba Premium Outlet. We even can see the Mt Fuji clearer from here, without any blocking. So happy of us, that we able to see the Mt Fuji slowly turn dark during the sunset. What a special ending! Feel blessed...
Since we already here, why not explore and shop around the Premium Outlet. We spent some time at GAP. I always like their soft cotton materials, and during sales it was really worth the money, even cheaper than those selling out there with bad quality of clothes, at least by half of their price!
Shopping tips: As a foreigner you may get a discount booklet from information counter by showing them your passport. There are baby stroller for rent too! FOC Free! ( In Malaysia Premium Outlet do have certain amount of charges for renting baby stroller or buggy. )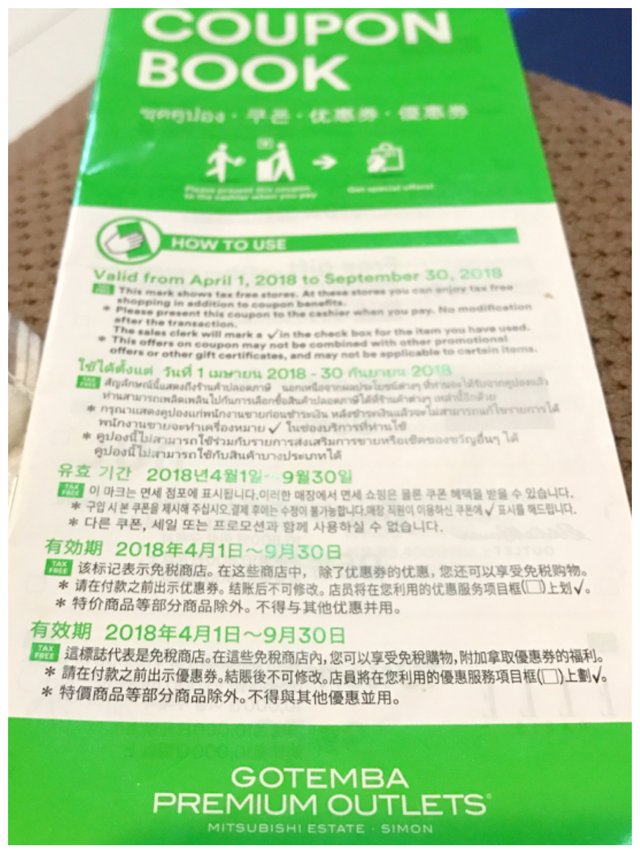 ---
!steemitworldmap 35.305621 lat 138.961345 long d3scr