Today I was playing around with the rule of thirds in photography. This states that for a photograph to be pleasing to the viewer then it should be balanced with the main subject off to one side of the shot rather than in the centre as we see in countless selfies.
The idea is that you imagine that the scene of the photo is cut into a a grid of 9 squares and you place the subject on the intersecting lines of either top left or right of the photo.
When it comes to photographing landscapes then these rules are asking to be broken. Photographing the flatlands of East Anglia is a daunting task as the sky is wide and the terrain is basically featureless. It is a challenge but one I am prepared to have a go at.
In the image below I have given the sky prominence with it covering two thirds of the photo. The contrasting colours make it a little more interesting.
There is something very appealing to me in these wide open landscapes. Maybe because I was raised in the city with buildings everywhere and very little of the sky on view. When I see these big open vistas it makes me feel very expansive.
In this image below I have focused on the crops in the field and given them 4/5ths of the photograph and it changes the dynamic of the shot. Notice how the trees in the distance are still bare and yet the crops are bright green due to the recent early heatwave we had here in the UK.
Just 10 miles north and inland from this spot the land starts to gently undulate and we get a few hilly features as you can see in this image below.
There is something very serene about these flatlands. It is very difficult to capture but the sense of space is overwhealming but in a good way. Trying to get that sense of space and the endless possibities it conjures up is pretty magical.
My entry for #treetuesday initiated by @old-guy-photos and two others from last years series.
Me carrying a huge tree
Autumn trees
---
---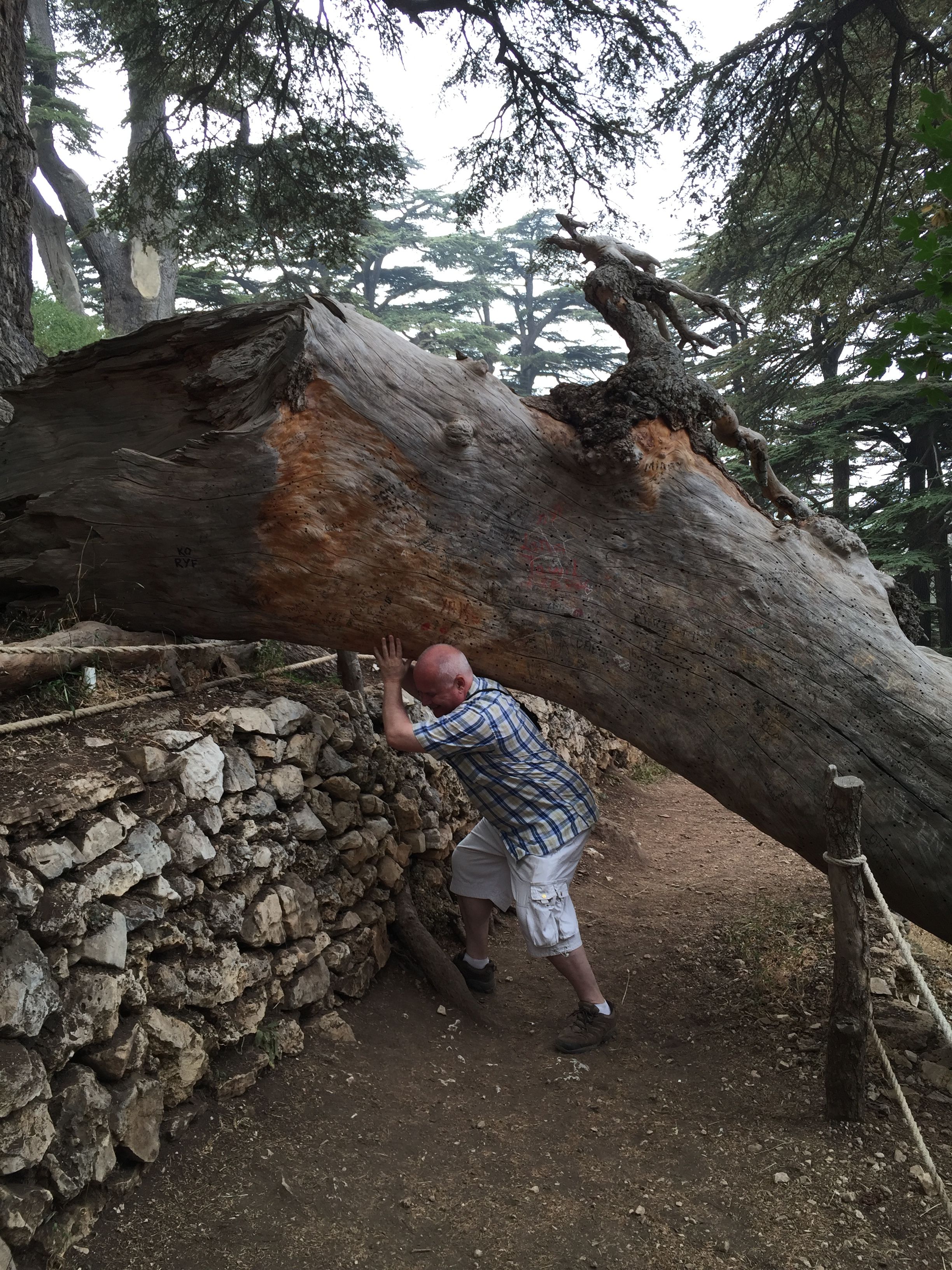 Will this fit on the barbi?
Category
(Landscape photography)
Camera
(Canon EOS 70D)
Exposure
(1/250)
f Stop
(f/11)
ISO
(100)
Lens
(Canon 50mm lens)
Location
Flatlands of Cambridegshire, England