Bank Of China Implements a New Voting Algorithm.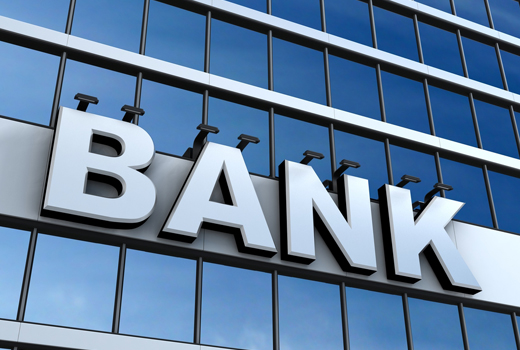 As you probably know, the @justyy runs a delegated service where delegatees got a generous daily interests 8% to 10% no matter what happens. Apart from that, @justyy and its trails have voted the delegatees posts as a way to say thank you (not compulsory but I think it is a nice gesture.). The daily VP 20% is not enough :( and the bank reserves a portion of VP to curate manually.
New Voting Algorithm
The source code of the voting percentage is here
Why update?
Open Source - Provides transparency
Filter out spam posts - e.g. contain 1 picture - length minimal 200 and filter out tags like test, cn-shui and nsfw
Encourage activities - e.g. bonus tags cn-activity
Encourage more delegation (support)
Higher reputation users are rewarded better
You scratch my backs (@justyy and @dailychina) - I scratch yours (voting-back bonus)
Witness support thank you.
Being a wechat member here
Existing rules
Delegation at least 350 SP to have 2 daily votes maximum.
Delegation at least 600 SP to have 3 daily votes maximum.
It will be implemented within 12 hours.
And the Bank-Of-China reserves the right to ban/punish certain users for publishing spam posts. Report to [email protected]
Examples
Dynamically adjusted - values will vary slightly.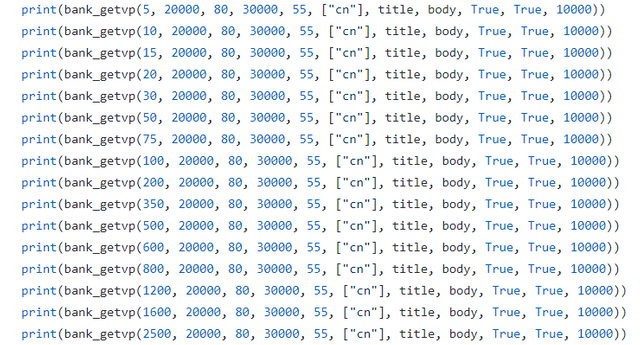 3.442940124152536
3.9548323318837193
5.126563167235281
6.367386166003069
7.206820572356469
9.466957395716554
9.757087792330198
11.972950532346252
12.185107507256959
17.108217774260922
17.539473344520456
19.328405125829864
21.29279408255786
26.937036139713307
30.589893351938596
35

Enjoy and Steem On!
Your Vote is much appreciated, and every vote counts.
Check out My Witness Page
Support me and my work as a witness - witness thread by
voting me here, or
voting me as a witness proxy - let @justyy represent you.
Thank you! Some of My Contributions: SteemYY.com - SteemIt Tutorials, Robots, Tools and APIs