Khabisa (A Traditional Lebanese Dessert)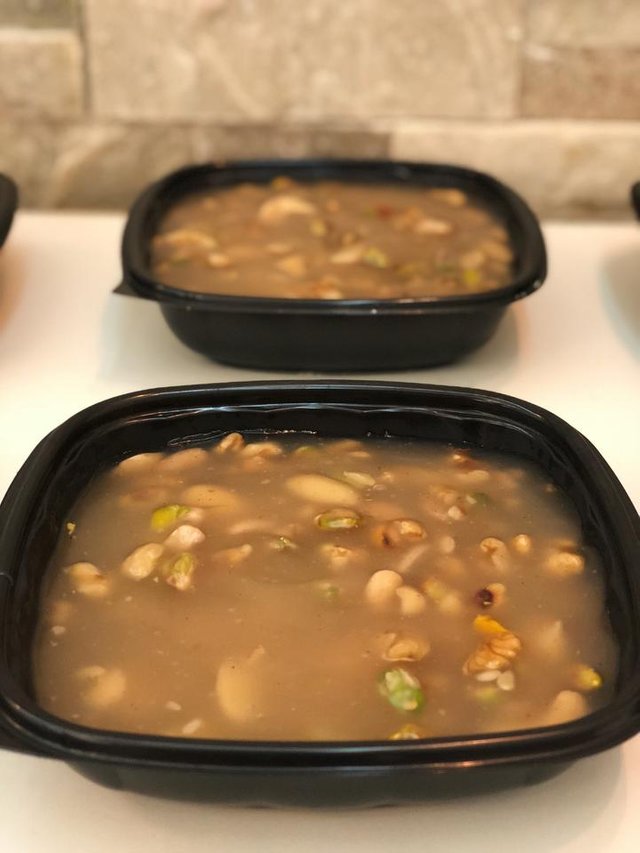 khabisa is one of my yummiest sweat go-to recipes. It has a jelly-like consistency and dissolves smoothly in the mouth.
Ingredients:
5 cups of water
1 cup of starch
1 1/2 cups of sugar
6 or 7 ground grains of Mastic gum ( Aromatic tear-like grains cultivated from the trunks of Mastic trees)
200 g of walnuts (I put loads of walnuts, pistachios, cashews, and almonds)
2 tablespoons of orange blossom water ( I also added 2 table spoons of rose water and a 2 teaspoons of ground cinnamon)
Preparation:
1- Wash the nuts and soak them in hot water for few minutes then drain them.
2- Mingle the water with the starch and sugar in a cooker until the starch and sugar melt completely. (Preferably use a strainer to pour the starch in a bid to avoid clumping.)
2- Stir continuously over high heat till the white mixture starts to have a transparent color.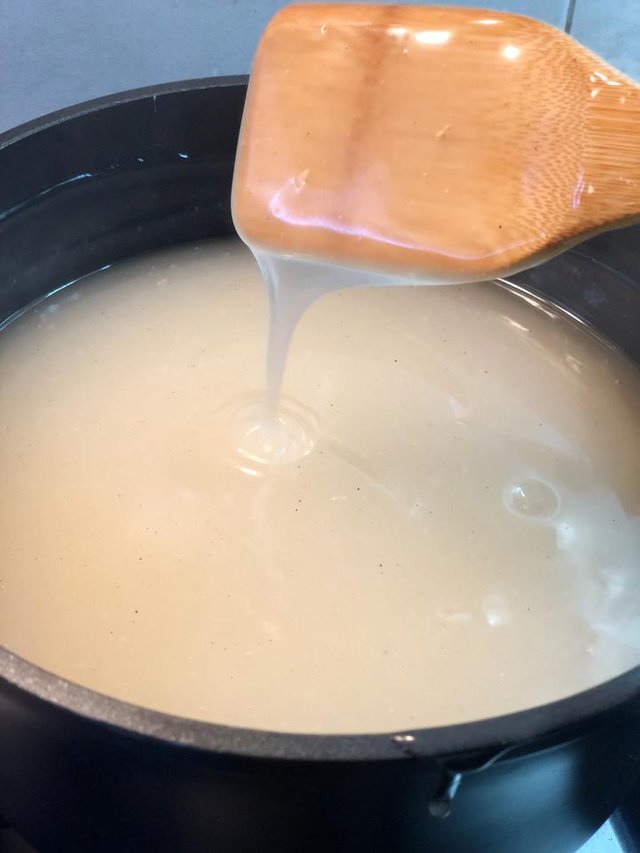 3- Continue to stir over medium heat.
4- Grind the Mastic gum grains and add them to the mixture.
5- Bring the mixture to boil, then add the nuts, orange blossom water, rose water and ground cinnamon.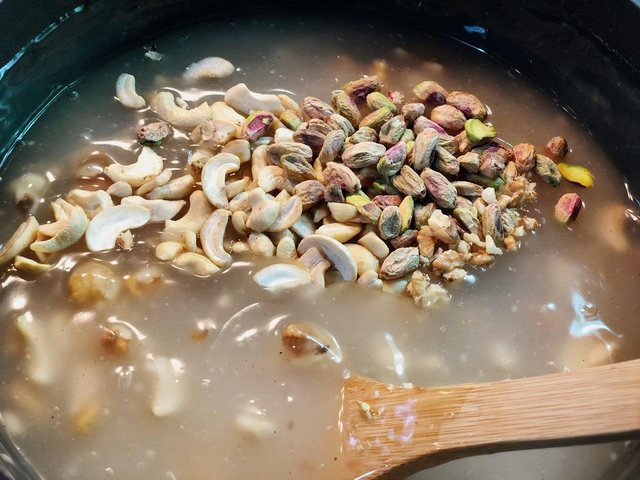 5- Leave the mixture boiling for five minutes.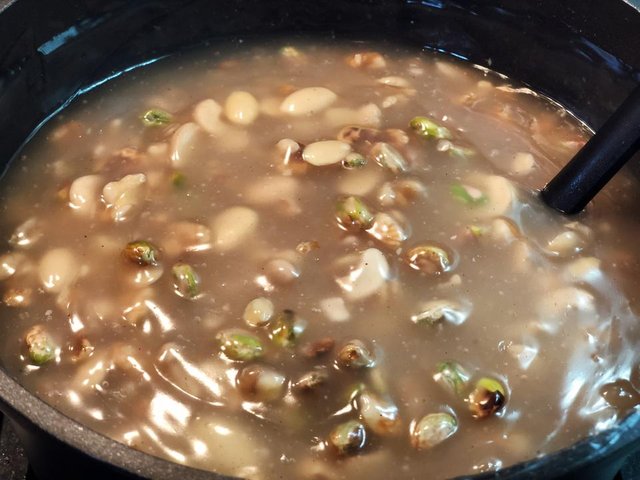 6- Pour the mixture in your favorite large plate (or distribute it to individual serving bowls.)
7- Let the mixture cool and then put it in the fridge.
8- Serve your great achievement cold (cut into squares if poured in a large plate)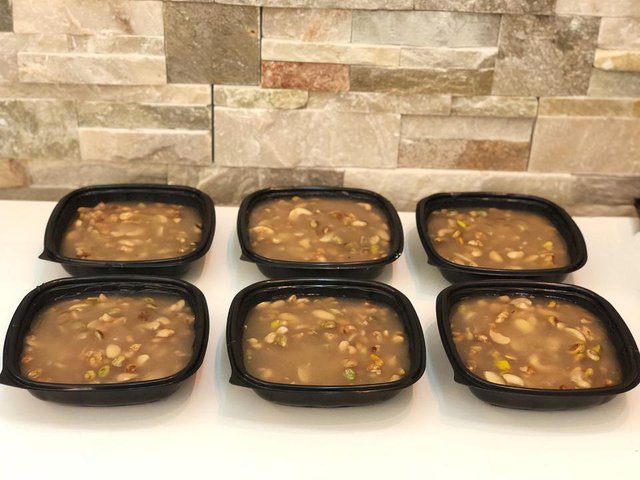 Bon Appétit 🌸