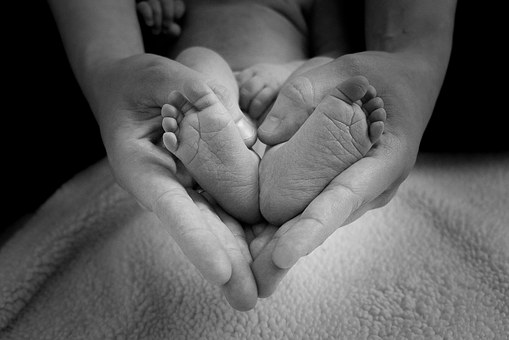 This article is a translation
of my post
in French.
---
ONE JOURNEY FOR A CHILD #3 / Oocytes donation
This article is a translation of my post in French.
---
Before continuing to tell you about my adventures/misadventures, I wanted to tell you a little bit--because I will come back to it in much more detail when the time comes, be patient-- about the notion of MAP.
MAP means medically assisted procreation. It is a medical discipline that helps heterosexual couples (perhaps for a longer period of time...) who do not manage to have a child naturally, or who could, but whose health is incompatible.
The very simplified principle is either:
✴️ to culture in vitro oocytes (ovules) and/or sperm cells in order to try to obtain an embryo. The latter is then implanted in the uterus between D3 and D5 (i. e. three to five days later) according to protocols, and is called IVF (In Vitro Fertilization);
✴️ to implant a sperm directly into the uterus in artificial insemination.
In 2015, thanks to this system, in France, 24,839 children were born, or 3.1 percent of births, according to the latest report by the Agency for Biomedicine.
You probably remember (probably all of you, uh, in any case those of my generation), the first "test tube babies" (I hate this term!), Amandine, born in 1982 or perhaps Louise, born in 1978 in England, and Elizabeth, born in 1981 in the USA.
The father of the MAP in France, who allowed Amandine to be born, is Professor René Frydman, a wonderful being, to whom I will also return for a longer time.
The MAP is subject to Bioethics Act No. 2004-800 of 6 August 2004, amended in 2011.
I found a very interesting video on this subject, which I will share with you.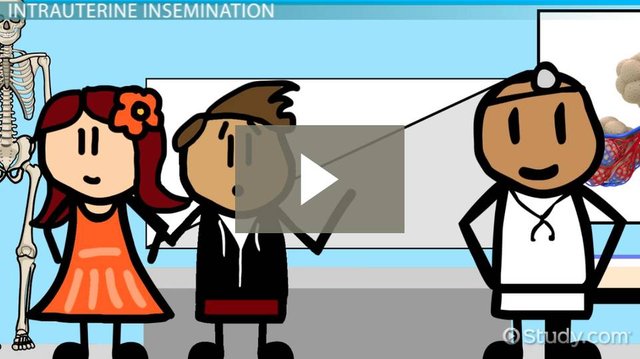 Reproductive Technologies: Definition, Examples & Risks - Video & Lesson Transcript | Study.com
---
A month had passed and the day of the meeting was approaching. I was off to Marseille, and that gynaecologist, head of department, from whom I expected so much. I didn't go to an unknown land, because she had been the doctor of a friend's cousin's cousin, who was always praising her and for good reason: she had become the happy mother of two children, thanks to her care at St Joseph's Hospital!
It was therefore with over-motivated emotions that I took the plane, because I remind you, at that moment, apart from what I had gleaned on the internet, I did not know more about oocyte donation.
I entered a practice in a beautiful Haussmann building in the Reformed Quarter in Marseille. There were four couples in the waiting room. We looked at each other, we couldn't imagine, we waited, we hoped. It's my turn, it's coming to me, I'll find out!
"Come in, Christel (its me :-)), settle down."
Well, she was teasing me, she called me by my first name, what's good about it.
I immediately said to myself that I was now in good hands and that I had finally found the right one.
I'll tell her everything, I'll tell her everything, my whole career, all my setbacks.
She had finished reading my file and I had to deliver it to her. A long silence, too long and I felt the tears rising. Suddenly she stood up, went around her desk and hugged me.
So it existed, doctors who were not just technicians, but doctors with empathy, and she was there in front of me, right next to me.
Even if the situation seemed a little "strange" to me, I enjoyed the moment, I let myself be rocked.
Then she didn't sit in her place, no, she sat right there, next to me. She laid her hands on my lap, looked me straight in the eyes, handed me a handkerchief and said to me:
"Christel, it's hard what you're going through, it's inadmissible what you had to go through because of the incompetence of some people, but we're going to try because of course we can help you, thanks to egg donation. Have you ever heard of it?"
— "I know just because of what I read on the internet but it's rather confusing!"
She explained everything to me in every detail. Above all, I had to approach an MAP centre in order to clarify the diagnosis and benefit from IVF DO (In Vitro Fertilization with Don of Ovocytes).
"But Doctor, I wish to be followed in your hospital and preferably by you!"
— "This is not possible, we do not carry out IVF with oocyte donation, just "simple"IVF."
Suddenly, all of a sudden, I came back from my little cloud; but I was there so well, filled with confidence and hope.
"Digest all this, everything I've told you and make an appointment at Montsouris Hospital in Paris. I'll give you a letter, you will give it to them Don't worry anymore we will (supposedly medicine) take care of you but you will have to be patient."
Happy with all this news, it was with a light heart that I left Marseille. I waited, patiently as she had asked me, a few days to digest all this.
It was necessary to integrate at the same time, the marvellous chance which was offered to us, well aware of the progress of medicine and the opportunity which was given to me--the fact of being able to transmit my genes, the good ones, as well as the bad ones, I had to accept that I would have a child which resembled me, a child who would be the blood of my blood, the flesh of my flesh.
It was not an easy period, in this permanent ambivalence with sometimes joy, hope, the impossible that became possible and sometimes sorrow, regret, anger in the face of this injustice...
I have to call, but I'm afraid! I'm afraid of two things. Will they accept to take care of us and most importantly, when will they give me an appointment? Come on, there's no point in worrying. Go on, be brave, you'll be fixed soon.
The wait between the standard and the MAP service seemed to me to be endless. A good quarter of an hour had passed and finally, I heard him!
"MAP service, hello."
— "Hi, I would like to make an appointment with Doctor X."
— "The nearest appointment is in one year, why?"
I tried to explain to him, without making myself too clear, the knotted throat, that I was trying in vain to have a baby and that the diagnosis of menopause had just been announced to me.
" I insist. Please, it's urgent!!!"
— "Miss, you will learn that there is no emergency in the MAP."
— "If, fortunately, there is a withdrawal, can you call me?"
— "I will note that, but the waiting list is already long."
We were at the beginning of 2008, and I really began to think that I would never make it, that I would go crazy before. I was 33 years old and Dominique 40 years old. The world had just collapsed again, and if it took a year to get an appointment, how long would we have to wait for the oocyte donation? Even though I knew that this was not going to change, I couldn't help but think about the time lost, the time we couldn't make up for and the time we had left, trying to make it happen.
I had to wait a whole year, just thinking about it; I was nauseous. Very taken up by our professional activity, I drowned my sorrow in endless days of fifteen hours of work in order to escape from this reality, difficult to live with, too hard to accept.
That same year, we had associated with each other, selling shares of our limited liability company in order to be more available for this journey that awaited us. That summer, while we were on leave, for the first time since 2004 (the joys of entrepreneurship!), not far from Cap d' Agde, in France, I received a call. I immediately recognized the number I had taken care toof recording. It was Paris, it was Paris.
"What am I doing, what do they want??"
—"Well, answer, answer, Christel, quickly, it's going to cut off!" said my husband."
I had a heartbeat of 100 beats per hour., Iif they called me, it was a good sign, but I couldn't imagine how much.
"Mrs. M., it's the MAP, I'm calling to tell you that there is a withdrawal and that you can come after tomorrow."?
— "Sure, uh, of course, but the day after tomorrow."
I wondered if it was real, that I should no longer had to wait more than six months, but just two days, two very short days. Once all the material and organizational constraints were settled, I booked my plane ticket, and I would leave by myself, not wanting to impose this on my son-in-law who was on vacation with us.
It was 4:00 in the morning, I obviously hadn't closed my eyes that night. I felt excited and stressed, impatient and worried, curious and anxious. It was gone, be brave, I had to go!
I was about to leave the campsite around 5:00. Those of you whoWhat are used to camping, imagine perhaps already, how the day started!
I got into my car, and in the dark night, headed towards the exit of the campsite. When I arrived, I was immediately surprised when I saw a barrier blocking the exit.
Well, it's just to avoid theft or that kind of thing, someone will open itme up or at worst I'll have to ring the bell and someone will open itme up!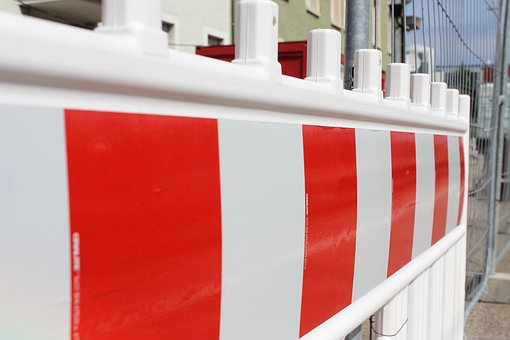 Well, no, you may have already understood this, nothing is simple with me...
Come on... a little more patience, we'll have to wait for the happy ending! 😍😄😍
---
---
I wish you all a very merry Christmas.
Christel