Delegating STEEM Power from one account to another - Easy method Oct'2018
You can now edit after payout - HF20 test!
11/11/2018
It doesn't get more simple than this stupid!
Why would you do this? You want to help a friend or basically allocate the power from one account to another, where it can't be cashed out and you can take it back by repeating the process with a different SP level i.e. Zero. In my example, I'm taking out @britcoins and allocating it all to my business and bitshares orientated account @apasia.tech. Here's how I did it in very fast steps - although I messed around with some old posts and calculations before - It's really far more simple.
Read carefully and you'll be done in a flash.
Know how much you want to delegate and careful with the @account.names @dots, @dashes-etc ... (obvious)

Make sure you did already use once before SteemConnect.Com and have an active login.
If you never used it before, don't worry this is the trusted API login for any STEEM based apps outside of Steemit.Com, you will see it other places. Go to BUSY.ORG and you'll get it there along with the idea.
Busy.Org first time login: [SteemConnect by Busy.Org]: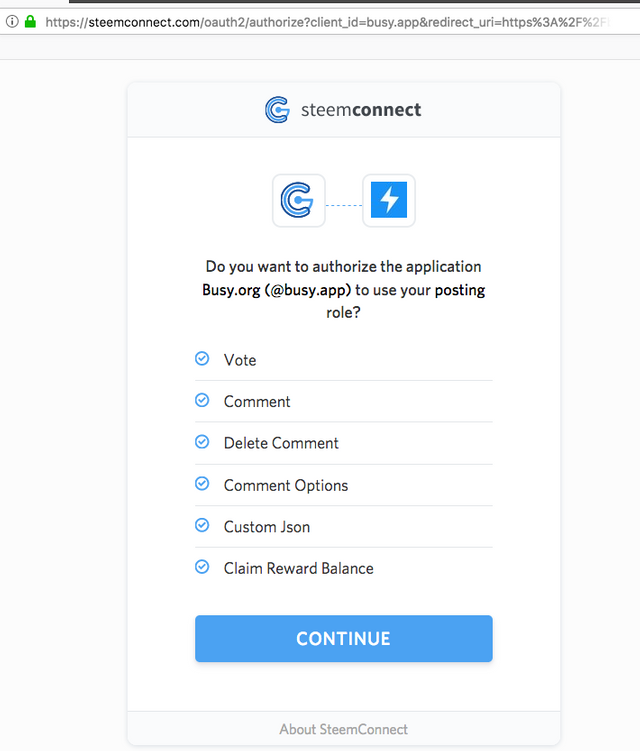 Now the most handy tool. Go to https://steembottracker.com/delegation.html and fill it up, the instructions are self explanatory, then click 'delegate' to get to the next screen (4)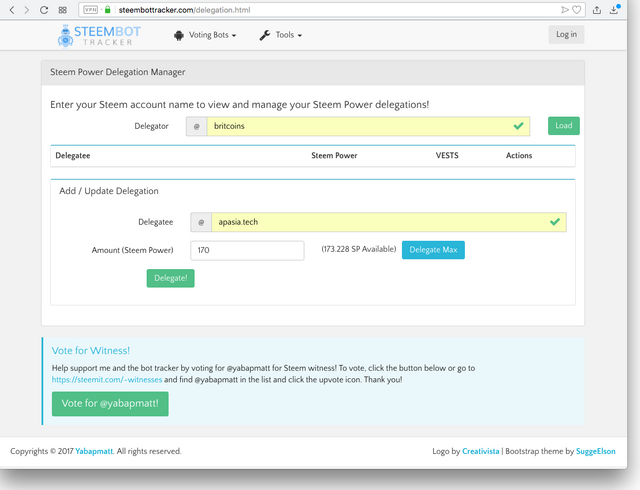 The last page will take you to SteemConnect, check the numbers and apply .... hit the button you're done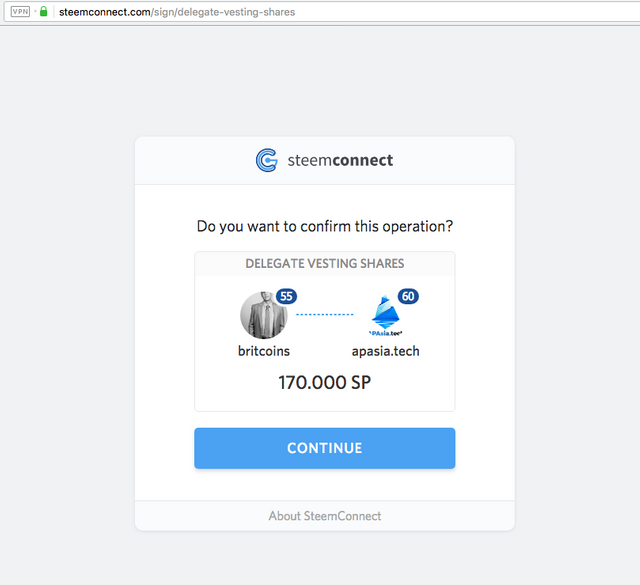 Now it will ask you for login - Make sure it is your MASTER password, if you get errors, probably it is just your posting key saved in the browser. For Master key, I hope you have that ;)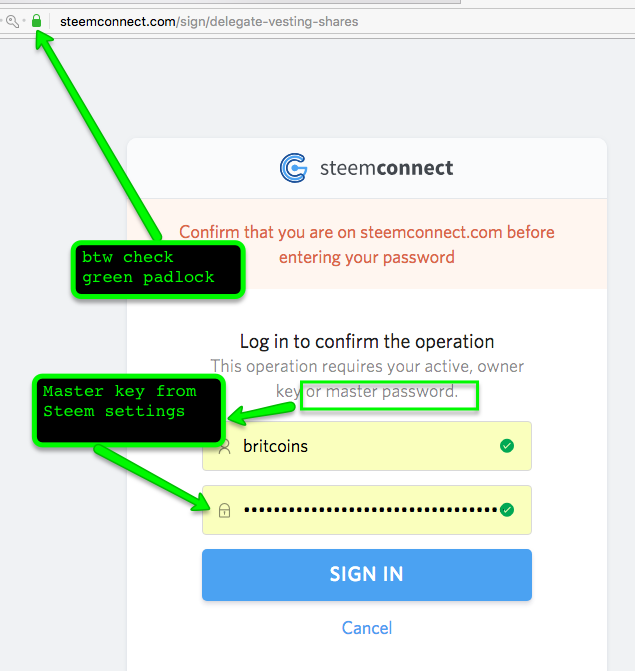 Go to steemd.com/@your-username and you can see the delegation you made. Here I have screenshot and snipped out the part I want, (I recommend a free tool called 'Jing', you can find it on Google). Now I will send it to @apasia.tech privately so they know I've made the promised delegation ... kidding it's my own company account so everyone will see. Just as final tip, in case you like keeping records ....