Byteball: The most underrated coin I can think of.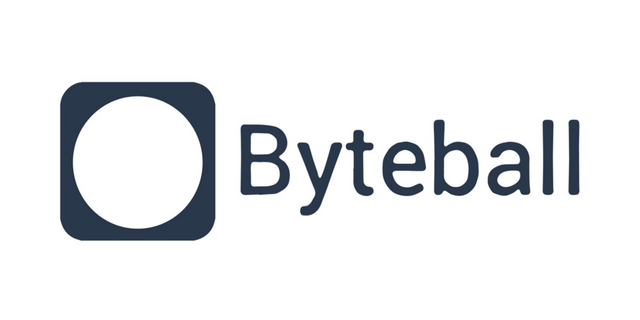 Byteball::underrated
This morning I was checking into crypto as usual. Checking my wallets. Checking exchanges. EOS is still rising. Other than that, not much going on.
After doing my usuals, I started browsing CoinMarketCap looking for some potential investments. That's when I came across Byteball at position 106.
Now, Byteball has been around for quite awhile in crypto time. I think it launched in the beginning of 2016, but I'm not 100% sure on that one. Byteball did spend some time in the top 100 and even in the top 50. At position 106 by market cap, it's currently priced at about $261.03.
The Technology
Byteball data is stored and ordered using directed acyclic graph (DAG) rather than blockchain. This allows all users to secure each other's data by referencing earlier data units created by other users, and also removes scalability limits common for blockchains, such as blocksize issue.
Storage units, or balls, are linked to each other such that each storage ball includes one or more hashes of previous storage balls. Byteball connects transactions by signing the hashes of previous transactions to the new one.
This connection between storage balls not only consistently confirms earlier data put in the database but also establishes a partial order in which the storage balls can be referred to. Byteballs has no block size issues simply because it doesn't have blocks.
You may recognize the DAG term. Projects like IOTA and Nano also utilize the directed acyclic graph technology. However, there seems to be a lot of issues with those 2 projects compared to Byteball. I've never had a transaction fail on Byteball and it seems to happen consistently on IOTA.
The benefits of linking data to create a DAG include:
Instant Confirmation – DAG technology allows a transaction to get confirmation from Byteball peers almost instantaneously because the system doesn't rely on miners to verify transactions.
Transaction Finality – Byteball's system allows definite transaction completion alerts. This is unlike Bitcoin where the number of confirmations can be used to calculate only the probability that the transaction completed.
Lower Energy Burden – Byteball requires significantly less energy to keep its network working and secure than proof of work cryptocurrencies.
Juicy Extra's
Byteball has a wide variety of functions that give it significant advantages over some of its blockchain competitors:
Multiple Asset Classes – Byteball can be used to store and transfer values of different asset classes such as currencies, bonds, and commodities.
Privacy – Blackbytes gives users the ability to send payments and messages securely and anonymously.
Free Distribution – Unlike most cryptocurrencies that have ICOs for profit, Byteball has uniquely decided to give away most of its supply for free.
Conditional Payments – Byteball allows users to make simple risk-free conditional payments that only complete when the designated contract criteria are met.
P2P Insurance and Betting – Users can create customed tailored peer to peer smart payments that allow users to sell insurance to one other or to bet on specific world events.
The Byteball wallet is also very unique. They provide great wallets for pretty much all systems: Windows, Mac, Linux, iOS, Android. These wallets all have the exact same features across all platforms.
The wallet has built in smart-contracts/bots that allow you to do a variety of things from purchasing Byteball with a card to buying a plane ticket or placing a bet with your Bytes.
Details
Website: https://byteball.org/
Ticker Symbol: GBYTE
Best Exchange (Volume): Bittrex
Fin.
Overall, I love the Byteball project. It's the first project to utilize a DAG without any major complication and Byteball does it very well. The only problem I have with Byteball is it's name. I'm a big proponent of good branding and the Byteball name just doesn't do it for me. I think a proper rebranding would bring a lot of new interest in the project and the good technology it has.

---
Support Me (Affiliate Links) - I only recommend quality services I use myself!
Like my content?
Be sure to UPVOTE, FOLLOW, and COMMENT! Also, I appreciate any donations greatly! These donations will help me with dedicating more time to content and the Prosper Steem Group project (If you are interested in joining The Prosper Group, comment for more info!).
BTC - 1BzFFDQtdMT9ABVXZVCftugi42gGDu5pFS
BCH - qpcwgq330ffwkg50d0hfmapvhkfup793ksq469mppc
ETH/EOS - 0xB99Cd307EA947b50426f7cDbCC3A87d635fbDDad
ZEC - t1es1cNGbGWU8Mhzm7AeSwpi4Fi351uCHkr
*All of my posts are only my opinions. I am not a financial advisor. Thank you for reading!