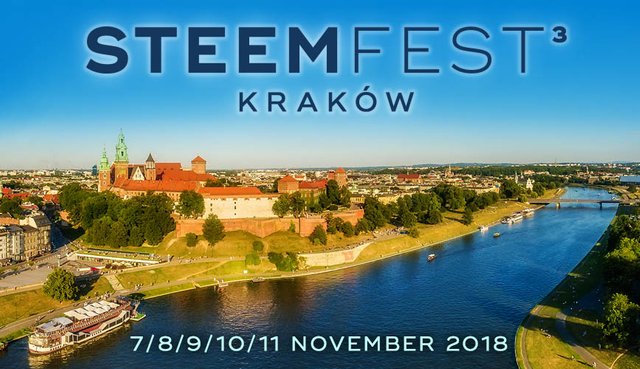 Hi. I'm
@rhondak
, admin of
@thewritersblock
and CEO of Steemhouse Publishing. Congratulations for making it this far in the contest! We picked these entries because the writers showed a fundamental grasp of written English and were heartfelt in their delivery.
---
If you read the contest announcement post thoroughly, this second phase shouldn't come as a surprise. This time, we're calling for fiction. We're looking for tightly written, engaging short stories around 1500 words (we won't count them—this is a guideline so you know not to send microfiction or a 5,000-word tome,) with a fresh voice, cohesive storyline, proper formatting, and competent mechanics. The prompt for this phase is: write a story about the challenges your protagonist must overcome in order to reach Steemfest.
If you are not sure If you are eligible to join this contest, check out the Winners announcement post here.

---
Your story can be about this year's Steemfest, a past Steemfest, or a future Steemfest. It can be funny or serious, or even sad, as long as the character makes it to Steemfest in the end. We'll be judging text only; pretty pictures do not impress us. If you use a cover image, be sure it is your own original work, Creative Commons, or legally licensed to you for commercial use. Improperly sourced images or images used without the photographer's express permission (attribution required) will result in immediate disqualification. For more information regarding proper image use and sourcing, HERE is an article I wrote about the matter last year.
Now I want to shoot straight with you. You have some fierce competition in this part of the contest. Some of the people in this Top Ten are A-Game contenders. This means they are bringing talent, experience, and publishing savvy to the table. I won't name them, but let's just say their fiction lands in the top tier of nearly every contest they enter.
I'm not saying this to discourage you. Rather, I'm saying it to make sure you bring your own A-Game. If you're serious about winning this ticket, this is not the time to dash off a few hundred words, let Great Aunt Mathilda tell you how much she loves it, and click "post." We're giving you three weeks to draft a copy, revise it, get editing help, rewrite it, get more editing help—rinse, lather, repeat. And guess what? We don't expect you to do this in a vacuum. In fact, we hope you don't. The Writers' Block Discord is a place where writers of all skill levels chat and workshop together, exchange advice, and edit each other's work. Why would you pass up the opportunity to take advantage of this? This is Steemfest we're talking about. Not 5 SBD and a resteem.
Every single person in this Top Ten group has exactly the same opportunities to perfect and polish their entries. Draft something up and bring it to The Writers' Block Discord (http://www.writersblockcentral.com/how-to-join-the-workshop/) so that our professional and apprentice editors can evaluate it before you even think of publishing it on Steem. Writing good fiction is about more than editing grammar and typos. It's about hook, pacing, arc, POV, and many more mechanical elements that most people never even think about. Failure to launch the story or sloppy mechanics will matter in this contest. Please let us help you.
Once you decide to post your entry, it's critical that you use the tag #writeyourownticket. Then put a link to it in the comments below this post. The Writers' Block and I, personally, will make every effort to upvote your link drop at a percentage strong enough to keep it near the top of the stack. If you don't use the tag and post the link here, your entry won't be judged.
Remember—the early bird does not get the worm in this case. Dropping the first link gains you no points. We hope that you take your time with each draft of your story, get the assistance that's available to you, and knock our socks off with the quality of your writing.
Again, congratulations to everyone who made it this far! We look forward to seeing your entries.
Notes from anomad:
The deadline to submit your entry is Sunday, September 16th at 23:59 PST so make sure to start working on it asap! I strongly recommend you that you join The writers block discord channel so they can help, guide and advice you during this contest.
Remember this is a @Blocktrades sponsored contest, if you like what they are doing vote for them as witness here
@anomadsoul is a proud host of this contest, if you like what he is doing vote for @ocd-witness as witness here