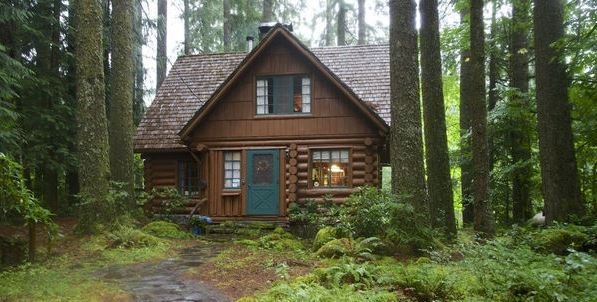 Once upon a time there lived two brothers. They were supposed to look after each other because their parents had died when they were young. The elder brother was in charge and the younger brother followed him like a hawk. The older brother were irritated because his younger brother was always with him. 
He started being resentful, and started being nasty to his younger brother. One day the elder brother left the house very early.  He wanted to go to the forest and chop some wood before his younger brother woke up. The elder brother walked deep into the forest and started chopping down trees.  
In the middle of the forest he found a magic tree. As soon as he was about to chop down the tree, the tree spoke to him and said:
"Please spare me, underneath my roots is a treasure buried with golden coins.  If you spare me I will give you some of the coins."
The older brother decided to leave the tree, and in his pocket appeared a bag full of golden coins.  
He was very happy because he was now rich and he could buy anything he wanted.  He didn't want to share the coins with his younger brother.  He hid the coins under his bed, and the day went by as normal. 
The next morning the older brother slipped out of the house again. He knew the tree had more coins to give, but he became greedy and he wanted all of it.  
This time his younger brother followed him and he stayed a little bit behind him because he wanted to see what his brother was up to. The older brother walked straight to the middle of the forest and as soon as he started chopping on the tree, the tree asked him to spare him. 
Once again a bag of golden coins magically appeared in his pocket. The older brother was very disappointed and turned around to start chopping on the tree.  Suddenly the tree started dropping its fruit on the young man.  
It was enormous fruit and soon the older brother fell to the ground covered with all the fruit from the tree.  He could hardly move.  
His younger brother came to his aid very quickly and started digging under the fruit to get his brother out. 
Once they were at home, the older brother fetched the golden coins, but to his surprise the golden coins had turned into rocks.  He was angry and wanted to go back and chop down the tree for taking back its coins.  His younger brother stopped him and said:  "
You have always taught me not to be revengeful.  We don't need the coins, we only need each other." 
The older brother felt very ashamed because he had been so nasty to his younger brother, and he felt terribly ashamed because he realized that his greed had killed the tree, and instead of getting a little bit of golden coins daily to survive, he wanted it all at once.  
The next morning very early he snuck out of the house without his little brother.  He didn't take his ax with him this time, because he didn't plan to chop down any trees.  He ran straight to the magical tree and apologized for what he had done. 
The tree could see that he was sorry, and that he had learned a lesson and he said:
"I gave you everything that you need.  Go home and apologize to your brother, but promise never to come back here again."
The older brother promised, and then turned around to go home. Halfway home he met up with his younger brother. He apologized to his brother and his brother was overjoyed to see him.  He told him that a miracle happened and that he needed to rush home.  
On the kitchen table was a big treasure chest and inside was all the golden coins that they would ever need for the rest of their lives. 
Moral of the story:
Greed is a source of suffering. 
Be kind to your family you never know when you might need them. 
Hope you enjoyed my story!