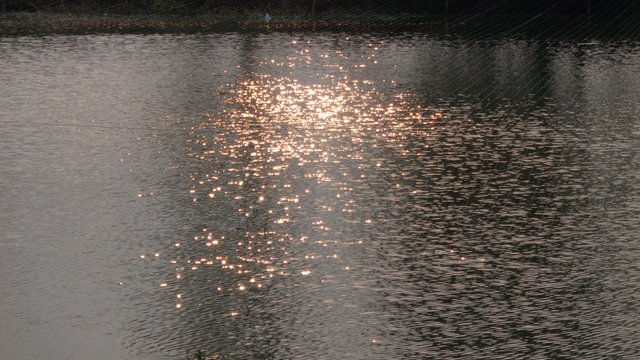 Nature keep surprising me. A simple look sometime present a huge difference.
By passing through a village road the water on pond or any other place make
us stand and look twice. When water vibrate a little and the sunshine falls on
the water it reflects and make a magical weather.

To see my previous post click on the image: