Ruthless With The Downvotes!
I'm Ruthless W/ The Downvotes
---
Not Active, But Still Savage!
As a few of you already know, I'm studying to become a doctor and I have the first set of my board exams coming up next week. Because if life off the blockchain, I haven't been able to participate with the drama of August, but i've been keeping up with everything. Especially my FREE DOWNVOTES BABY!
I've been trying to utilize my stake as much as I could without bid bot delegations and honestly lost a few hundred Steem in potential returns, but that's nothing in the grand scheme of things.
I've invested a significant amount in the future of this blockchain, so It's only right that I act accordingly.
Of course that means I am using my downvotes everyday, even before I upvote! Hopefully it will become harder to spot abuse in the future, but for right now all I do is simply go to the top of trending and Hulk SMASH my new favorite feature!
Oh how I love HF21! Pretty sure my upvote is worth more now, which I am fully here for because at this point, it's put up or shut up! Either you invest at these low levels and take advantage of our new rules, or just not be relevant on the author side of things.
I actually tried to manually curate today and I went to the new and hot tabs and couldn't find ANYTHING worth my approval of reward pool allocation.
I am currently deciding on whether or not I should become an orca after all of this positivity surrounding #newsteem, or just buy Bitcoin, which is the short term obvious best answer.
Well that's enough rambling for today! I'm sure all of my homies will read this cause i've been mia for a bit. I have some Upvotes coming your way fam!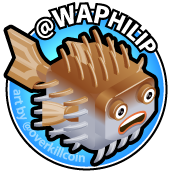 ---