Ten Things At Work #2 - Being Confident
Confidence is the key to success,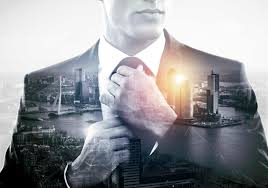 Whatever you do for work. Whether working for a large corporation or freelance working for yourself, confidence will help you succeed and to live a happy working life.
Confident people are far more likely to put themselves forward for that promotion, take on new challenges or venture into the unknown.
Here's my ten helpful ways to be more confident with your work.
Be positive

It's extremely difficult to learn and become better at something when you have a negative mindset. Forget telling yourself you cant do something or that a task is too difficult for you to complete. You have the skills to do the task or you at least have the tools to learn how to acquire the skills to do the task. By positively encouraging yourself to achieve you will succeed.

Gain further knowledge

With more understanding of how things work and why they work like that, you will instantly become more confident in your abilities to perform or carry out that task. With sound knowledge comes confidence in the ability to put that knowledge in to practice.

Practice, practice, practice

Practice does indeed lead to perfection. By practising a task over and over you will understand how it works, and over time become a master. By repeating a task again and again you will eventually gain the ability to automate some areas of the task allowing your mind to focus or the more difficult aspects where you may be able to identify improvements and correct any mistakes.

Focus on you strengths

Focus on what you are already good at, as this will help you to feel confident in your work. Being the best at a single task can provide much more confidence than being just competent enough in a few different tasks. Master your strengths and strive to be the best in the world at that one thing.

Learn new skills

Self improvement through learning new skills is a great way to gain confidence in yourself. Learning new skills can enhance your ability to do your job as well as build better working relationships. The list of skills is endless and many on that list are transferable skills. By picking useful skills to learn such as, time management, people skills and even life hacks! it may help to feel confident in certain areas of life and specifically within your job.

Ask questions

As confidence can come with knowledge, it always good to enhance your understanding. One way to know how something should be done is to ask questions and gain the needed information to perform that task. By asking questions about the things you don't fully understand, you will be able to build on your current knowledge, become better at the task and overall improve your confidence in your ability to carry out such tasks. Don't be afraid to ask questions, there is nothing like a blow to your confidence, than being happy to have completed a task only to find out you have done it completely wrong.

Replace negative language with positive language

The language we use can impact on how we perceive the world around us. By constantly using negative language such as; "I can''t" or "it is too hard" you are more than likely closing your mind to problem and less likely to gain confidence in those tasks. By changing those negative thoughts to "How could I?" or " It will be a challenge" you open up the opportunity to look at a problem in a better light, giving you the right frame of mind to actually tackle the task and overall gain confidence.

Think about your successes and not your failures

It's true we do remember the bad experiences more than the good, however thinking about the failures or successes is a matter of choice. But changing your thinking pattern to push forth what you have done well and push back the things that were not so successful you are able to keep a positive mindset. It is extremely difficult to remain confident in yourself if you are always associating yourself to that one thing that went wrong.

Fake it 'til you make it

Faking it until you make it can be a very beneficial aspect to your confidence. Faking it until you make it does mean to lie or be dishonest, it purely means to have more confidence in your ability to perform a certain task. By taking on the mindset of someone who is competent in the task ,you are able to give yourself a strong starting ground to actually put your skills and abilities into play. This positive mindset can be used through all corners of life and can help to live the life you deserve. Faking a smile can go a long way, and will usually result in a real smile upon your face.

Enjoy yourself

Confidence comes in many forms, but mostly it comes from enjoying the tasks that you do well. You can be the best at the tasks that you do, but taking yourself too seriously can have you questioning, "Am I happy doing what I do?". If you are not enjoying your work your confidence and self-esteem will take a knock. I'ts always important to do the task correctly but at least have some fun while doing it. This will increase your confidence as a happy human being, and can even positively impact on your work, improving your confidence further.
Mr. Jay Jay
@zebbad
Follow my 10 things at work blog series!
Ten Things At Work #1- Fail The Job Interview

---
| Donate | Support Me and My Work |
| --- | --- |
| Bitcoin (BTC) | 17Hr1Y8gh9wvM2afdjdh5ycZVxGkKjjzEA |
| Ethereum (ETH) | 0x5c490f10a41cc91b60eebcca623756a98b555650 |
---
(References)
Picture - confidence
Picture - Be positive
Picture - knowledge
Picture - Practice
Picture - strengths
Picture - Learn new skills
Picture - Ask questions
Picture - negative + positive language
Picture - successes and failures
Picture - Fake it and make it
Picture -Enjoy yourself