Success Blueprint: How To Create Your First Online Business (5 Steps)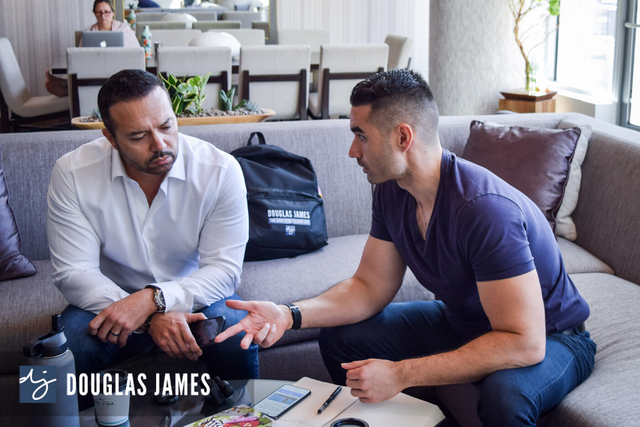 Many people have an entrepreneurial mindset, and whether or not they own a business, most people see how much potential there is in owning and running an online business. An online business can be the ticket to that financial freedom you've been dreaming about. As a digital marketing entrepreneur who have become known as the "The High-Ticket Guy," I've built my success on helping other entrepreneurs learn the ropes about online marketing. That's because I see just how transformative online marketing can be for businesses. And along the way, I've learned some very important business lessons. But let's rewind: what if you want to start an online business, but have no idea how? The great news is, many entrepreneurs have come before you, and there is definitely a roadmap to success when it comes to creating an online business. So let's get down to it, with five steps to creating your first online business.
1. Find Your Product
This step is your first one in starting your online business. Some entrepreneurs may already have a product in mind that they want to sell online. But others may be stuck. In order to successfully run an online business, you need to find a need to fill. Brainstorm some of your favorite hobbies, or items you use in your everyday life, that you could potentially incorporate into your online business. This step also includes sourcing your product, if it's a physical object. And a good tip: the more niche your business is, the better it may turn out.
2. Scope Out the Competition
Now that you have your idea ready, you need to take a close look at what's going on in the market. What is the competition like? How can you stand out from the pack, and show your customers and clients that they should turn to you? Diving into the market and your competitors will help you get a handle on the business world you're about to enter. Understanding your ideal client is also an important step, so you can get an idea of who exactly you'll be targeting.
3. Get On The Web
After you've decided on your product or business, your next step is to set up your internet empire. You'll need a website that highlights your product or services, and you'll need multiple social media channels to go along with it. In this step, you need to take your branding into consideration. How do you want your business to look and feel? This step is where you can let your creativity and voice really shine through.
4. Attract Business
Now that your business is ready to roll, you need clients and customers. Thanks to your social media channels, you can tap into the unlimited potential of digital marketing. There are countless ways to take advantage of social media, to help you land high-ticket clients, which is my area of expertise. And the good news here is you don't have to stumble through these steps, without a guide. Now is the time to turn to the professionals, so you can quickly learn the ropes, and take advantage of the potentials of digital marketing.
5. Hit Target Audiences
You're starting to attract some business, but now, you're looking to grow. There are tricks to attracting the right kind of customers and clients, who want and need whatever it is you're selling. Now that you've got the ball rolling, you need to hone in on your target audiences, and increase your efforts, to really help your business take off. This is where you scale your online business, and really reap the rewards.