[ 🚚 STEEMtruck Project ] Finally I know where I stand! Development plan in progress! 😎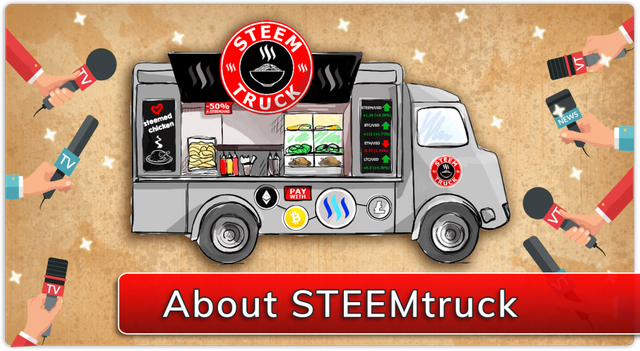 Time for some new information about the project!
During my trip, many people became interested in the idea of STEEMtruck and cryptocurrencies. Several restaurant owners and chefs declared their interest in investing in such a business and offered their help. I have reached the point where with a bit of patience I can run not one, but the entire "network" of foodtrucks! And this is a gamechanger for me.
To be honest with you, I realized how much potential this project has and started to wonder what direction I should take with it.
Undoubtedly the most important step is to launch the first STEEMtruck, which will allow me to negotiate with potential investors on a completely different level. After all, investing in a running business is something else than putting money on the table because someone believes in the idea on the paper.
Also one of Steem users contacted me with an offer to create an application that will instantly book the payment in several different cryptocurrencies without the need to wait for confirmations from the network. It was quite a big problem for me because I plan to accept payments in currencies such as Bitcoin or Litecoin, which are much slower than Steem. It turns out that such a problem can be solved.
Considering the new factors, I decided to reschedule the implementation of STEEMtruck. However, this time it will be a much more extended plan. It will certainly take more time to complete, but I think the effect will surprise us all. By the end of the year, the schedule should be ready, and I would like to see the first STEEMtruck on the market in 2021. In which country (except Poland) will it be opened? On what terms? With whose share? I don't know yet. However, I know for sure that under all the circumstances I am just a step away from creating a breakthrough business promoting Steem and other cryptocurrencies.
And what will happen in the meantime?
I am already planning another trip to Asia, I think I will write to you from Thailand in the spring. Until then, I plan to take care not only of STEEMtruck's plans but also of Social Media, which will provide it with a better start.
I am currently working on two formats that will be published on YouTube in Polish. It is much more comfortable and natural for me. Besides, Poland is the place where I would like to launch the first foodtruck. I hope that thanks to my work in Social Media I will be able to present to potential investors hard evidence that STEEMtruck is a great business.
The work is ongoing and before the end of the year on my YouTube channel will appear the first videos that will help me to promote my life project in the future. Keep your fingers crossed and stay tuned!
All funds collected under this post will be transferred to
STEEMtruck Project account.
Send a donation via Fundition.io to support the STEEMtruck Project ⤵