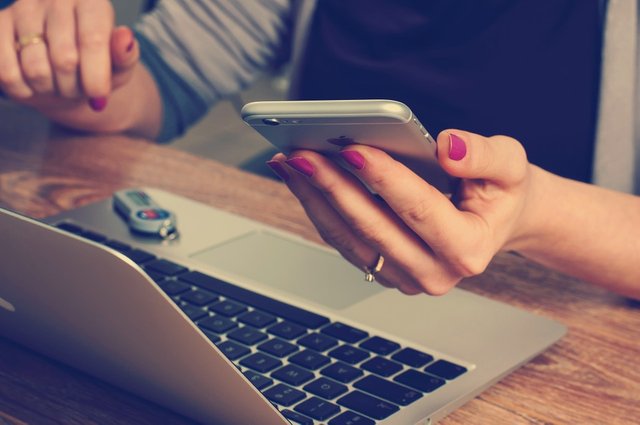 Image - Pixabay (CC0)
Is your business large or medium or small scale like mine? Whatever the size, you can achieve more with less by being very strategic with your processes and execution. Maximize all your possible leverages to your advantage. A lever is a force that assists you to achieve a goal you normally would not attain. A leverage makes it easier to attain a result which hitherto would have been very difficult to achieve. Think input, output, cause, effect, action and result & keep these in mind through this short article. What are those things you can leverage on to grow your business without incurring huge costs?
Financing - This is very important in the startup stage. It involves getting funds e.g. a loan to acquire assets such that when the returns come, they would be more profitable than the loan. It can be soft loans from family and friends without collateral. You use such monies to buy products or equipment to expand your business.

Business Focus - Every business has four crucial properties of focus; to create products (innovation, roll-out & establishment), to generate demand (advert and marketing), to fulfill that demand (execution, sales & supplies) and to manage the business (administration). All these are things that matter, however some matter more than others...lol. Sounds funny but it is true. The best way to maximize profits is to focus on the main cash generating activities. You need to eliminate, automate, outsource and or delegate any other activity that takes much time but doesn't necessarily bring in much cash or increase your cash flow.

Yes, every business must create value to increase customers and to fulfill their social responsibility. However your business is kept alive strictly by the amount of sales you make so you must be calculated and deliberate.
Leverage on sales channels. A market place is a sales channel. Identify and create more market channels for the business.

Leverage on goal setting. Have a target with measurable and workable goals. Break them down to small goals that are easy to achieve.

Leverage on people & relationships. Partner with people who have a large circle of influence.

Leverage on perception management. Once your target market can perceive your products as valuable, you will make sales. You need to look like the people you want to become, so focus on your branding and appearance both personally and for the business.

Leverage on personal development. Train, study and research on better ways to achieve your goals.

Leverage on market intelligence. This may seem like spying but I believe it is simply being smart and business savvy. Find out what your competition is offering and adjust your product to have the same or better appeal to the customers.
Do go ahead and think on these things and find the mix that works best for your unique business because we all know that there is no one size that fits all. What works for business A, may not necessarily work for business B so do your own research too.
Cheers and thanks for reading!
Original content published by me [here]