After you graduate from college, you will get a job that enables you to start your financial journey. I still remember when I received a considerable income and intended to invest in the stock market, digital currency market, gold, and other markets because I got tempted by a decent return rather than just saving in the form of bank deposits. However, after I did various researches, I finally concluded that the best type of investment --if you are not from a wealthy family-- is investing in yourself and your own business.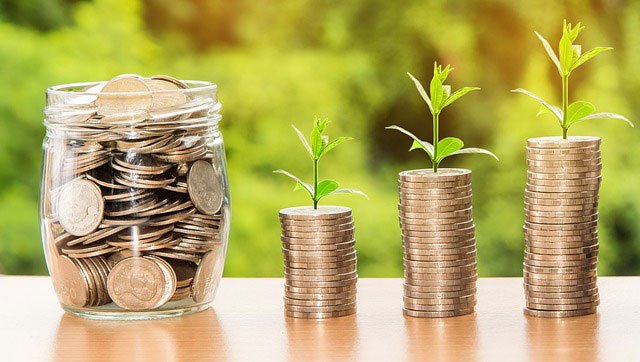 By nattanan23 | Pixabay
Investment Instruments Have Limited Returns
Stocks, bonds, golds, properties, and other financial instruments, have limited returns per year and highly correlated with economic conditions. The Return on Investment (ROI) from these instruments were rarely reached for example 10x or 1000%. For instance, if you have $10K capital (cash), hardly ever the money will increase to $20K the following year. Generally, you will get a yield of $1K or 10% in right economic conditions (also depends on the instrument you choose).
Therefore, it is not right for those of you who are young, to invest in someone else's business (through securities), because you still have the potential to work with your expertise to make the capital of, let's say, $10K to double in the following years. As a simple example, you could buy $10K worth of fabrics and convert them into unique dresses, then sell them in an online marketplace. I am sure that if you have the right expertise, you will be able to double the capital to at least $20K only from the sale of the first batch so that you will have more capital to make dresses in the second batch.
All Investment Instruments Have Risks
No investment is purely risk-free. Each investment instrument generally has market risks and business risks, except for bank interest/time deposits and government bonds. Unfortunately, some "investors" underestimate the dangers of these non-risk-free investment instruments. When market conditions and the economy are in poor condition, that is when an economic slowdown or bear market occurs, the yield of your investment will experience a significant decline. Thus, there is a possibility that your capital will decrease. Moreover, if there is a recession or worse, a crisis occurs. It is possible that your money will become worthless.
Sometimes you will find the term High Yield Investment Plan (HYIP). I can only urge you to be careful with this type of investment instrument. Remember that market risk and business risk also apply to HYIPs. Most HYIPs are a scam, and a small part is "soft scam." Thus, most of the time (99% chance) you should avoid HYIP :)
Invest in Yourself First
In the previous scenario, I assumed that you already have "useful" expertise to produce products that have added value. However, in reality, I had difficulties in determining business plan because my expertise in the office was unable to make my idea become a reality. This problem is related to the lack of high-income skills. Thus, if you do not have high-income skills, I suggest that you take part in some education or training in a bona fide institution rather than use your "free" money to buy investment instruments.
By investing in yourself, you should be free from the risk of fraud since you are doing it yourself. You can also reduce the impact of business risks because when you are an expert in your chosen field, you will be more proficient in managing business risk.
Finally, I want this article to encourage you not to be lazy. For me investing in someone else's business only means two things: (1) you are already wealthy, or (2) you are lazy. The words busy, no capital, no skills are just excuses that you make to compromise your laziness.
Translated from: Kubisnis Indonesia