YES WE FOUND IT!!!!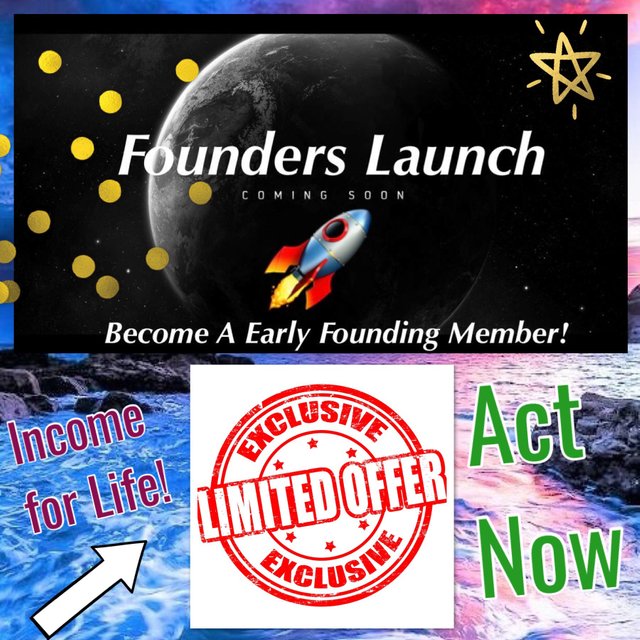 Founders will have the possibility to get this information ahead of everyone else.
This is going to be a TRULY exciting journey and actually this is not only a "program" but a revolutionary business SOLUTION.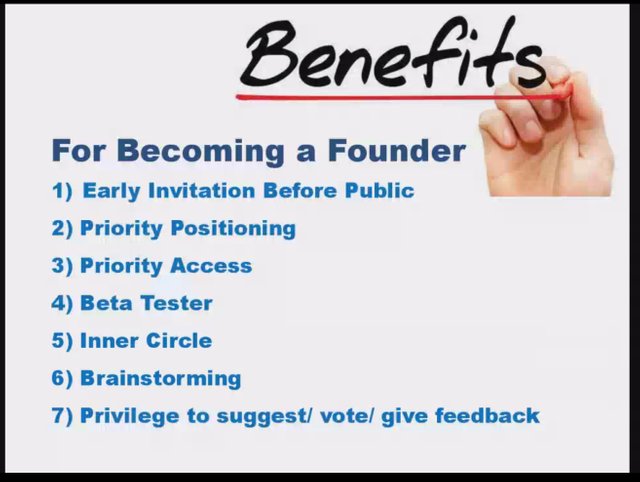 Here is a very brief summary:
Founders can refer other Founders right now at 97 usd. This will be valid for one year. Price will rise to 997 usd after Launch, which is not an exact date yet, but they say in about a month or so.
Founders will be invited to exclusive webinars for Founders only. It will also be an own Founder-Zone in the coming backoffice.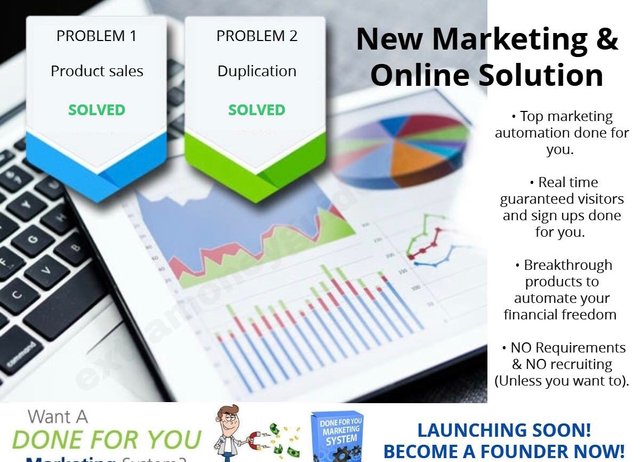 All Founders will be placed at the top of the matrix:
Personal infitive matrix (unlimited width and depth) this is where unpaid prospects will be placed in a "holding-tank"

Company wide 3x15 forced matrix, this is where paid affiliates will be placed

New global market wide matrix, this is where they will add other businesses (more info to come)
Everyone starts at the 25 usd package, this is a monthly membership fee but only one-time out of pocket.
As you will start getting earnings due to spillover or own efforts, you will automatically be upgraded to the next levels 125, 250 and 500.
From 125 level you will get much more traffic and sign ups on autopilot.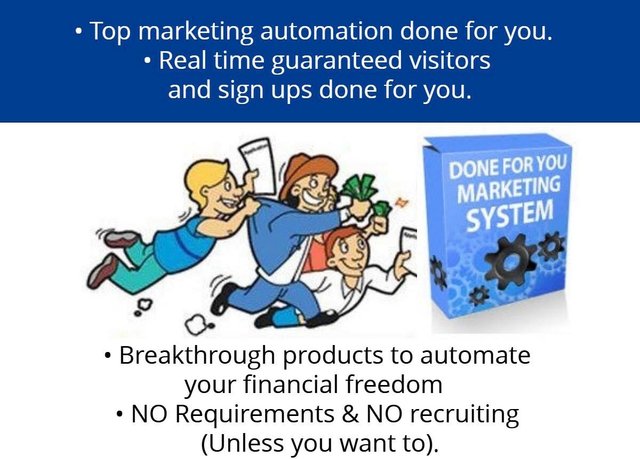 But here is the real beauty of the system in my opinion:
Even prospects you have added to your invitational system (not paid yet, maybe due to financial limitations), can receive spillover and start earning. In this way this can cover their 25 usd entry fee and then be placed in the company wide forced matrix.
This means, you can go from zero to hero with this system, everyone will win and have success. Sounds fantastic? And it is! Ash Mufareh has actually designed an automated system that make money for everyone. And this is not a hype.
Each membership (25 usd package or higher) give you an account with a platform with all types of marketing tools etc. You can buy as many positions you want, you can also refer your spouse if you wish. For example if you have 3 existing businesses, maybe you want 3 marketing packages / memberships.
Another idea I got after watching the founders only webinar: If paying the highest package 500 usd it will include massive traffic and spillovers. Lets say we help as many people as possible, who are very limited with money and struggle, and add them to our invitational system. Then our automated traffic will benefit the unpaid prospects and give them a chance to earn the 25 usd to start (and eventually go from zero to hero).
Traditionally we know that network marketers struggle to make success. We all need product sales to make money and it's not easy to duplicate. This is the first time in history there will be a hands-free system doing this for literally everyone, on autopilot.
I hope I have understood this correctly, but let's together find out more.