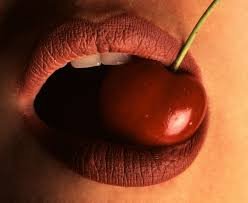 Loyalty these days is a word that gets tossed out the window. In the early days of my career (olden days) it was frowned upon by others if you job hopped. It raised more questions on your CV regarding loyalty than anything else.
Companies spend a small fortune on training their employees in order to get the best out of them. Most of these programs are run out over the years in different training modules helping you and the company achieve it's growth targets. Once completed you may be looked at for various promotions that open up further up the ladder. It's all about being a company orientated person with their philosophy flowing through your veins.
When I started out you couldn't work for one company and within a year be at another and then maybe another a year later. That was a no no in the industry at the time as loyalty was raised. The employer looked at you wandering whether they were the next stepping stone on your way up the ladder. The thought process then was to work your way up the ladder through being a team player and a company man.
Today if you don't move on to a new position in three years you are seen as dead wood. You are stale as you haven't moved on to another promoted level. It is the total opposite mind set from 20 years ago. Promotion from within and companies being loyal to their work force are a forgotten era.
I can recall some new employees arrived where I was working and were promoted above others who in my mind were ready and deserving for those roles. I didn't want to dig to deep but it may have been down to what university you went to and having the inside line to someones ear and not your achievements at work.
Maybe it is the people that were job hopping have finally made it to the top and are promoting all the hoppers now. Loyalty should mean something and it should be rewarded in my book as without a loyal workforce what does a company have today. I agree with head hunting as a company needs the best for a particular role but generally it should happen from within.
Am I wrong or do my thoughts belong in a forgotten era? It would be good to hear your thoughts on this and looking forward to someone who would know a bit more on this @tarazkp.