The very delicate part of the body is the eyes. Eye care takes a bit more, it's something we all know. But the storm on the eyes is more jhaptao. Lately too much of the problem is when gbalapora in eyes. Sometimes it feels like something has gone into the eyes, sometimes the eyes are persistent and the water chulkate.
Many blame smartphones and computers for these problems, but there may be more reason behind this. Be aware that there are some common reasons for zwalaporer in the eyes.
Ceiling fan kept leaving all night-
Take the room off the fan with a cold shoulder. Open the door-window so that the outside winds can move home. Don't leave the fan all night without getting too hot. The eyes dried up, and the eyes could chulkate in the morning.

Looking at the screen all night-
Using laptops or smartphones for more than a night reduces melatonin production in the body. does not sleep. Not only does the screen stop in the fitter from 9 o'clock in the night and the eyes can be gbalapora. Keep the smartphone and laptops removed at least an hour before going to sleep.

More time to be wearing contact lenses
Hours after hour contact lens is not good for the eyes. The eyes dried up and the gbalapora started. Open the contact lens in the evening and use simple glasses.

Unhealthy food habits-
There are plenty of omega-3 fatty acids in fish and peanuts. When it comes to eating these foods the problem of drying eyes Gwalaporao less in eyes. If these foods are not eaten regularly, you can eat supplemento.
Sleep on the makeup of the eyes-
Many people use Bhartiya, Ailainer or mascara in a regular eye. Sometimes they fall asleep without tulei the makeup. The makeup can create problems inside the eyes. Pick up the eye makeup with at least makeup wipes. Then go to sleep washing the face with face Wash.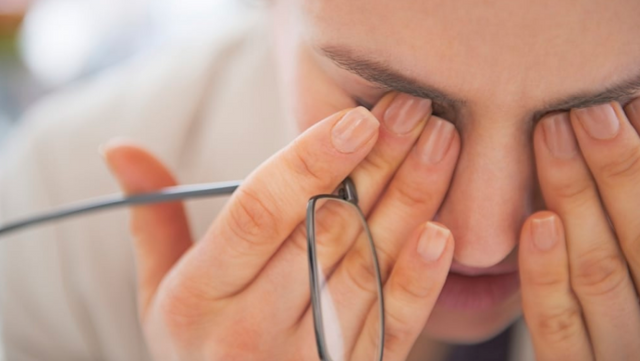 Posted using Partiko Android