BuildTeam's Growing List of Blockchain Services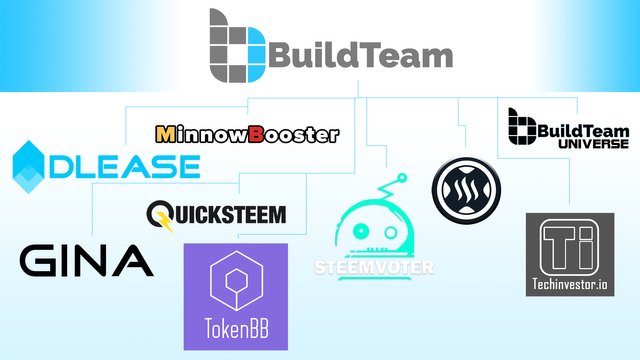 What services fall under the umbrella of BuildTeam?
You may already know that BuildTeam is a revolutionary blockchain technology company focused on creating cutting-edge services and applications. But you may not be aware of our growing list of blockchain applications outlined above in our brand map.
In this article we would like to present you with a quick overview of our entire service lineup as it exists today. BuildTeam is responsible for a well known collection of Steem app brands that include MinnowBooster, Steemvoter, GINAbat, TokenBB, QuickSteem, Steemsports, TechInvestor.io and BuildTeam Universe.
Blockchains need vibrant communities and robust ecosystems to survive and prosper, this is why we are hard at work building what we believe will be a new and better, decentralized future for humanity. Now without further delay, let us tell you about our current services.
MinnowBooster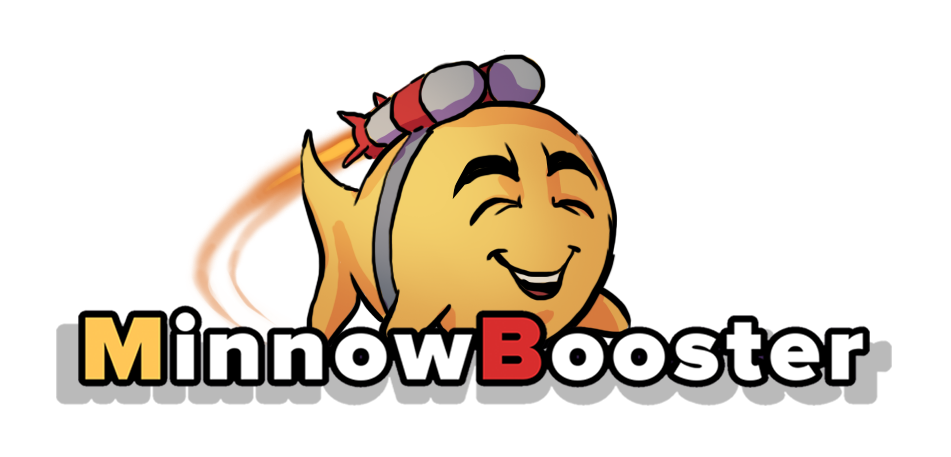 MinnowBooster can be described as a series of tools or "Swiss Army Knife" for the Steem blockchain. The service features a fully functional voting market which facilitates the promotional sale of votes for the purpose of increased visibility of author content on the platform. It also features a first of its kind Delegation Leasing Market (DLM), which allows users to lease and receive Steem Power (SP) from other users and so far has facilitated over 18 Million Steem Power worth of leases in its first year of operation.
MinnowBooster also has a robust referral system and revolutionary community whitelist system to ensure only quality content gets promoted for visibility on the platform. For more information, visit our website here: MinnowBooster.net

Steemvoter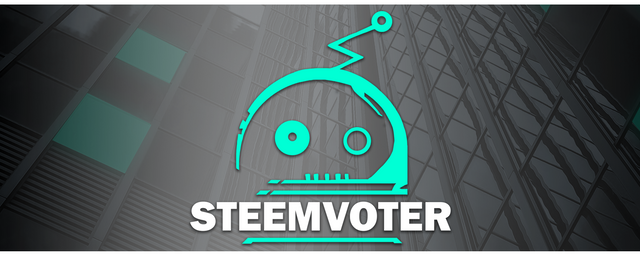 Steemvoter is an automated curation tool and voting bot which is incredibly simple to use. The service offers users the ability to control multiple accounts and automatically vote on content published by their favourite authors. Settings can be fine tuned to control exactly when to vote and how much voting power to use. Steemvoter ensures that users never miss out on curating posts and maximising potential curation rewards, tirelessly working for you around the clock 24/7!
New guild functionality has been introduced to enable users to power their communities by banding together followers in voting tribes to vote on various activity triggers set for the herald curator accounts of the guild.
Check out the new website here: beta.Steemvoter.com
QuickSteem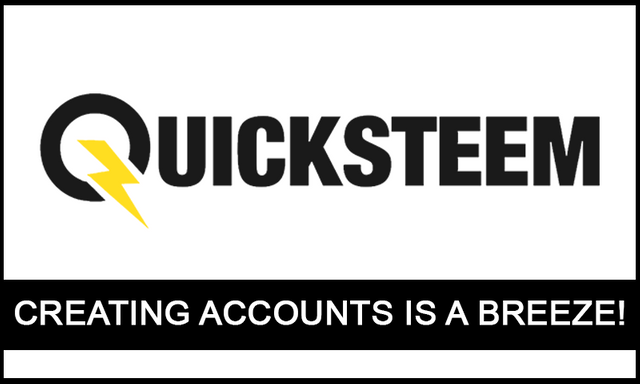 QuickSteem is an easy to use app for creating pre-funded STEEM accounts using cryptocurrencies like BTC, ETH, LTC and several others.
The application offers a quick, easy, reliable, inexpensive process that has partnered up with a third party API to make this happen. It features automatic checking of accounts and a robust filter which rejects phishing attempts and duplicitous spammy account names.
QuickSteem is arguably the best way to onboard new users to the Steem ecosystem instantly and without verification delays.
GINAbot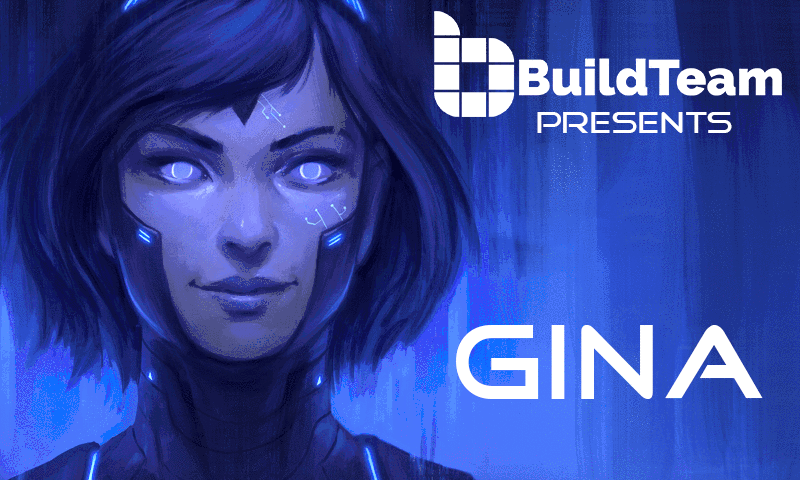 GINAbot (Gina Instant Notification Alert bot) is a very unique Steem notification bot.
GINA can perform several functions which primarily revolve around sending notifications about new events on the Steem blockchain. Users can fine tune GINA to provide notifications for transfers, memos, upvotes, follows, witness votes and unvotes, return of Steem Power delegation and much more.
GINA now even draws data from the Steemit bad actor blacklist and other community lists to provide a warning next to activity notification of users that may be involved in phishing attempts and other malicious behaviour.
Currently GINAbot communicates this information via the Discord chat app which is available for any platform (Android, iOS, Windows, Linux, etc.)
You can register to use GINAbot free of charge, to do so simply head on over to the BuildTeam Discord Server, find the Ginabot section of channels, click on 'registration' and follow the instructions outlined there.
If you have your own server and would like to incorporate GINA into it, feel free to do so by using this link:
https://discordapp.com/oauth2/authorize?client_id=343289742361755650&scope=bot&permissions=268954688
TokenBB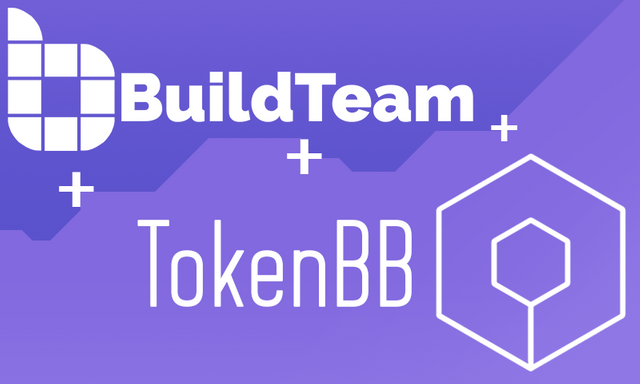 TokenBB (@tokenbb) is a free, remotely hosted, blockchain powered message board (forum) service that helps people create their own online communities. TokenBB comes with a host of capabilities that are not possible on any other Steem UI applications, namely:
Creating categories
Moving topics to the appropriate category
Removing Spam
Ban/Unban users
Sticky Posts
Forum owner beneficiary rewards
Much, much more in the works ...
For now feel free to follow the project on its blog : http://www.steemit.com/@tokenbb
BuildTeam's Vision
As we approach the end of 2018, we'd like to look back on all we've accomplished so far...
We've created a new Steemvoter based on modern programming architecture, a BuildTeam Account featuring Single Sign on (SSO) and QuickSteem, an application which allows users to make Steem accounts via their BuildTeam Account page.
Beyond that we have welcomed the additions of two monumental Steem applications which include GINAbot and TokenBB. There is so much more that has been accomplished this year but above you can get a feel for all the progress that has been made around here, we will continue to move at a rapid pace going forward while maintaining a strong focus on quality and usability.
In 2019 we intend to push ahead further expanding the feature offerings for each of the services presented above and continuing to set a high benchmark for robust utility based applications operating on the Steem blockchain.
For information about the BUILDTEAM token and how you can be a part of our growing movement we would like to encourage you to take a moment to read this post :
https://steemit.com/buildteam/@buildteam/buildteam-token-announcement
Thanks for making 2018 so special for us!
---

| Visit our website for more! | Subsribe to our YouTube Channel |
| --- | --- |
| | |
Set it up today and contribute to building a better tomorrow!


( Want an easier way? Use our SteemConnect proxy link! )


Get support and connect with us and other BuildTeam fans!



---
This is a @steemvoter subscription payment post. Thank you to Steemvoter customers for allowing us to use your Steem accounts to upvote this post by virtue of your free subscription to the Steemvoter.com bot service. @steemvoter is proudly a @buildteam subsidiary and sister project to @steemsports and @minnowbooster.