Home Project | Pantry/Broom Closet
My wife and I purchased a house a couple months back. After looking at several the one we bought was a close to what we wanted as we could find. One of the features that was lacking in my wife's eyes was a sizable pantry. There was several small loose ends, repairs, & add-ons that have to be done but she was adamant about the pantry being built before anything else. We already knew where it would be built, a short area that was inset by the garage. After looking it over we discussed several options & what started as a short (roughly 4'), 2-door pantry was extended to first a 3-door & then finally, using the full amount of available space, a 4-door pantry/broom closet combo. The concept we both loved was full doors with no handles & magnetic, push-to-open/close latches. I've finally finished (with the exception of installing the last shelf) & I think the result was exactly what we wanted.
**I didn't start taking pictures until a little way in but you can see by what I did photograph what was preexisting structure & what was added.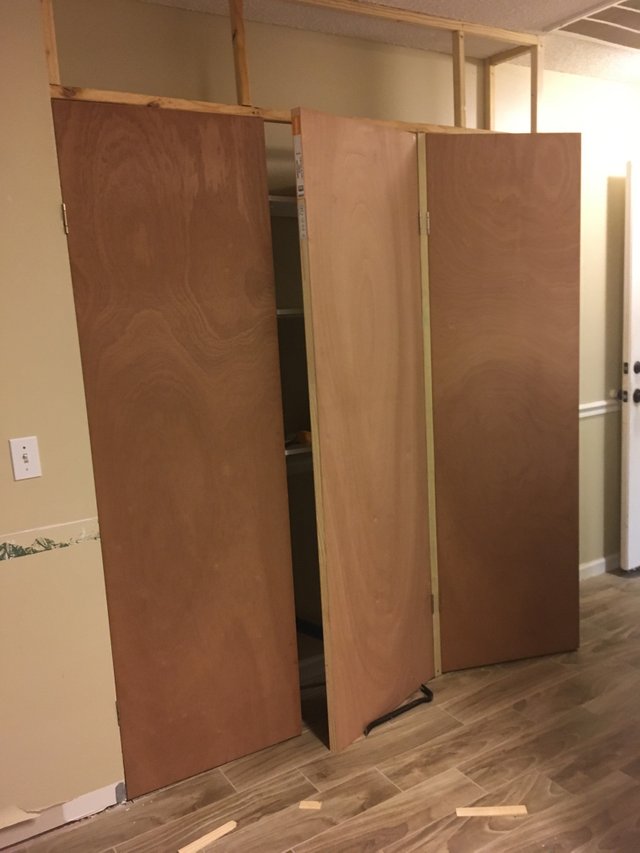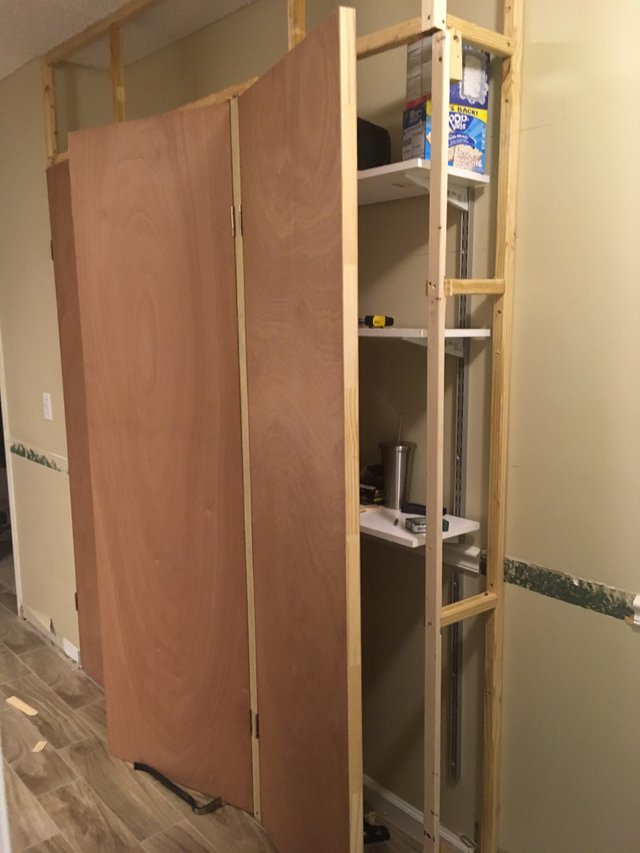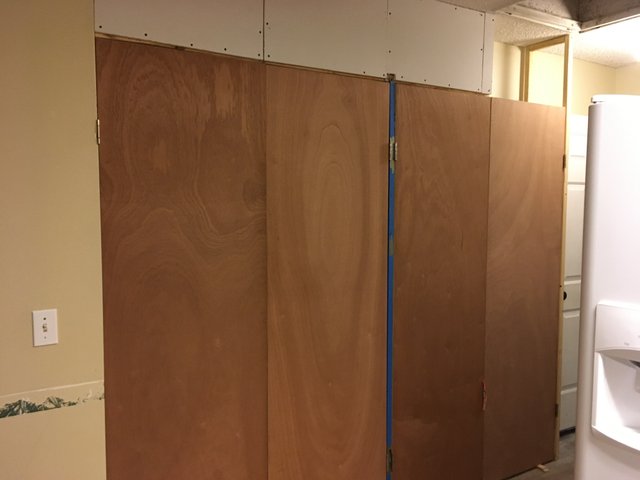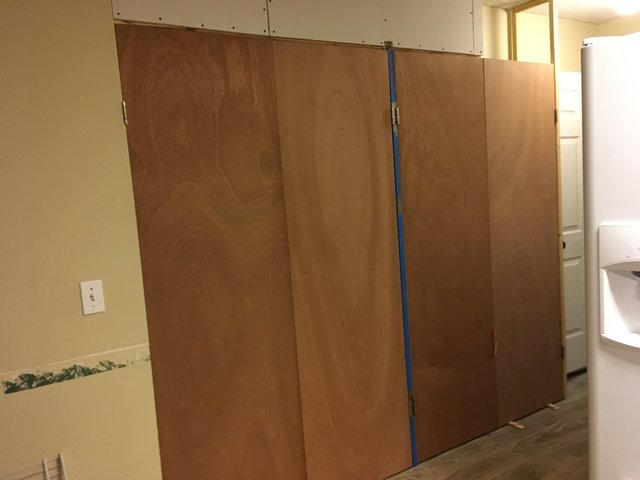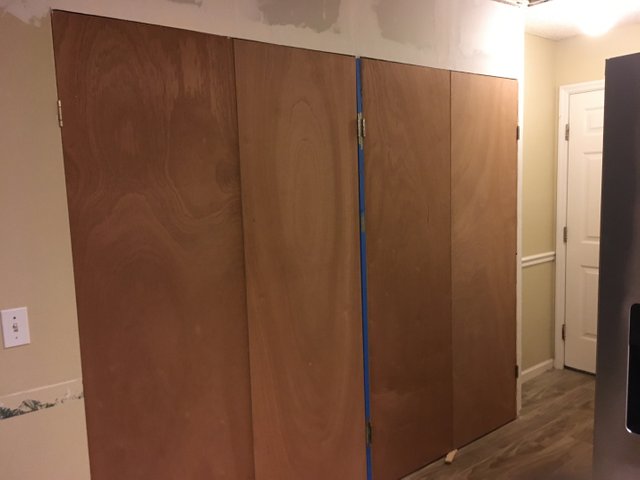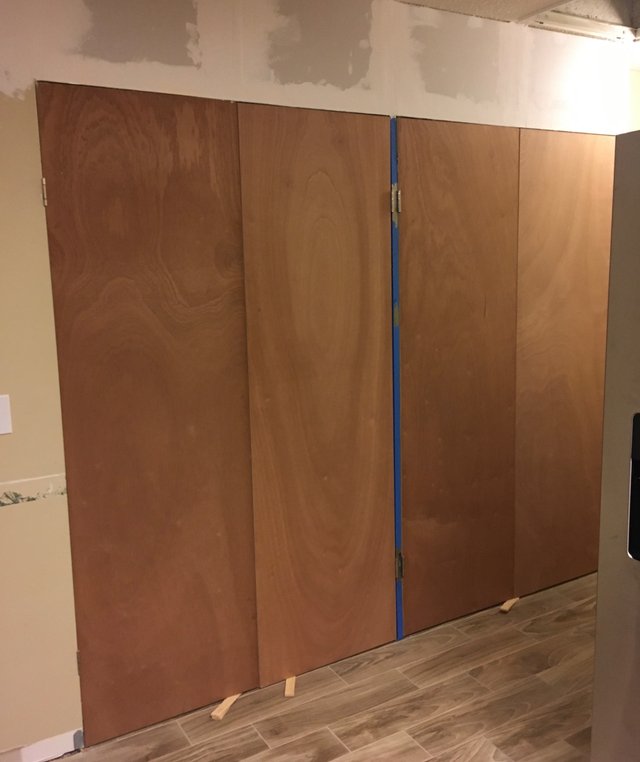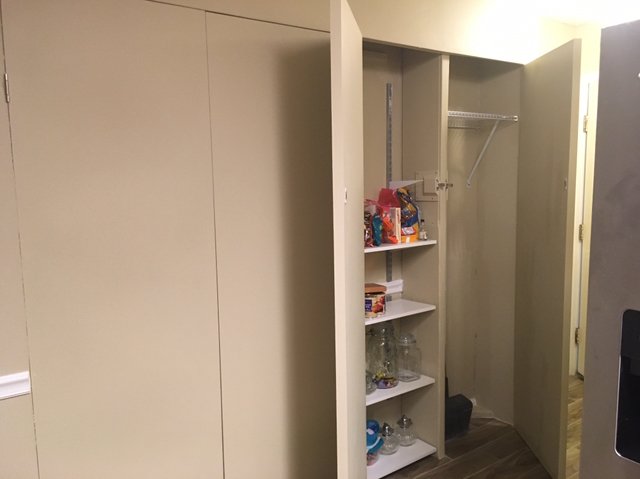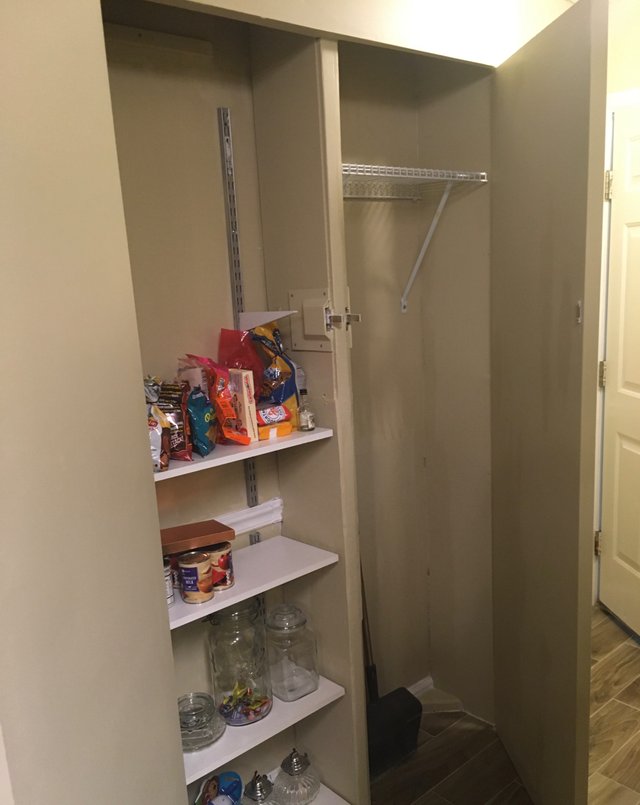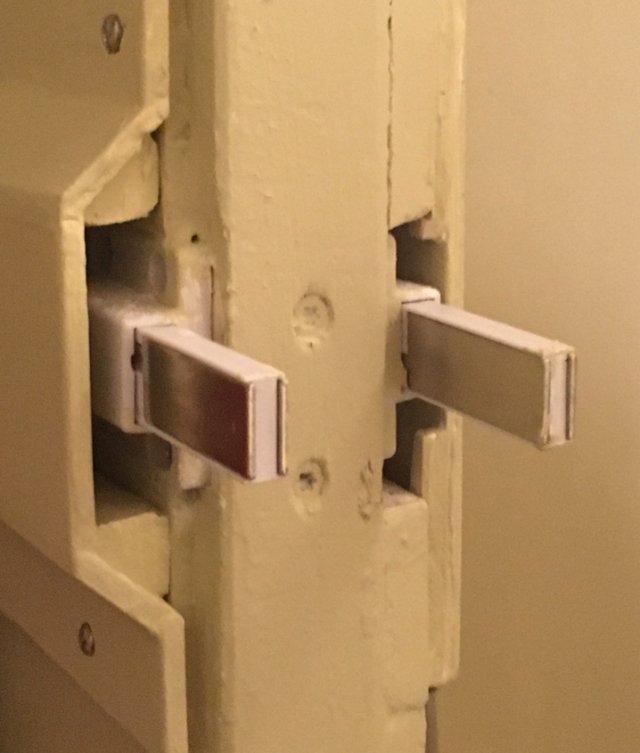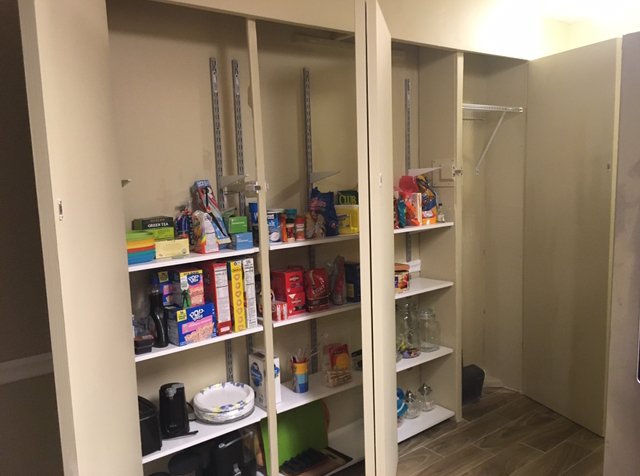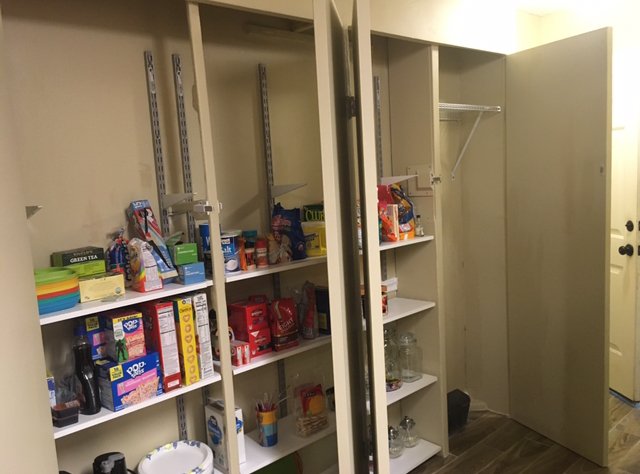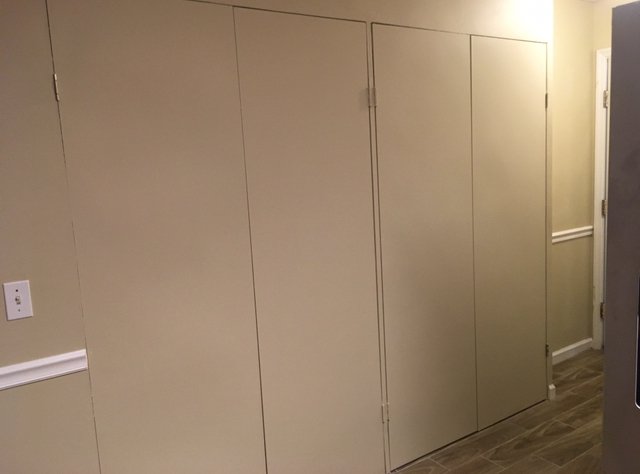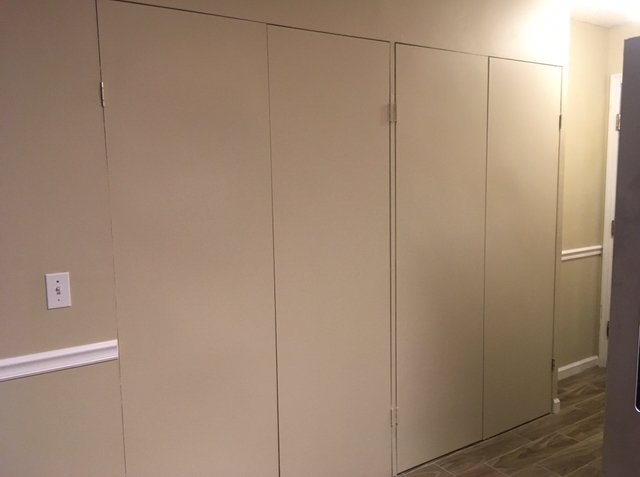 There are still a few details I personally want to touch up but nothing major or pressing. Just my OCD demanding satisfaction.
---