This is a collaboration by @andysantics48 & @monchhichi23 for our dearest friend on her birthday.
Today is a special day in the our Steemit world. Our favorite Steemian is having a birthday and what do we do when the best Steemian in the Steemiverse has a birthday? We gather her friends and shower her with all the love we can muster.
So many words come to mind when we think of this Steemian; loving, kind, generous, gentle, helpful, selfless, humble, funny, smart ... and for us personally; sister, family and bestie. The selflessness and generosity that she exudes amazes us. She is everywhere and does so much for so many that we are often left standing there scratching our heads wondering how she does it all.
On this very special day, we wanted to gather her friends together to send back to her all the love that she extends to us. Since Dreemie loves to go around and 'Dreemie' special Steemians, we want to take this opportunity to 'Dreemie' Miss Dreemie with not only with a few SBD but also with messages of love.
---
Dreemy is the best
she puts fireflies in my tummy
she makes me say "Arrrg"
and she's Foxy and she's Yummy
---
Happy Birthday my Firefly 🎂🎈🎁💐
I wish you the best birthday and may your dreams come true 😊
You stormed into my life and touched my heart instantly ❤
You are a precious friend and such amazing woman that can make the worst day bright with your smile and laughter.
Thank you for being YOU and ya if you didn't know already.
I LOVE YOU!!! 💕🤗💕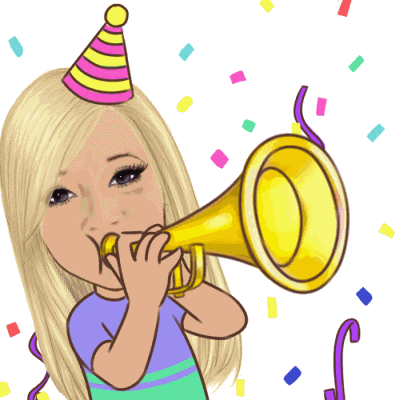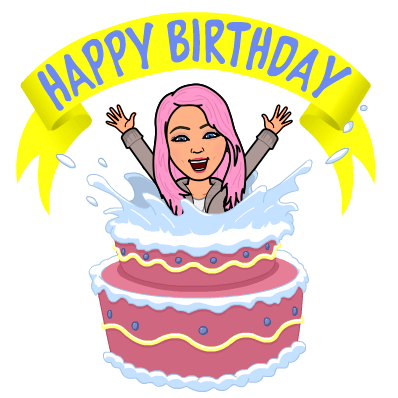 ---
Happy Birthday to my favorite headless fox. You are one foxy woman and a joy to be around. I especially love the way you write with laughter included. I'm still not sure if I'm ever going to get over your sugar shack but I'll go see a therapist about that. Hope you have the most wonderful, fabulous and incredible birthday - you deserve nothing less. XXXOOO ~T
---
To my Steem Aunty. Thank you for all the support, love and devotion you have shown your community, old and new alike. When I first joined Steemit I quit and it took me months to find a community that made me want to come back. You're establishing that for users on their first week. Stay awesome. ~ @swolesome
---
My dear friend Dreemsteem! I'm so happy we've connected, and have grown to know each other! We've had our giggles, and they have been the best. I always look forward to your comments, they are full of warmth and joy! I hope you have a wonderful birthday, and have a day full of LCL's (literally chuckling loudly)!! @freedomtowrite
---
Happy birthday, Dreemie! My birthday wish for you is that the amount of love, support, humour, thoughtfulness, laughter and joy you have given this community comes back to you tenfold! You deserve it. x
---
You and I were acquainted from long ago. Through many lifetimes, and dimensions. Our souls so connected it was inevitable that we would find each other. That is how I feel when we met my Dreemie. And I tried to stay under the radar and hidden, but you had none of that, you are like a lighthouse shining so bright, there is no ship that would miss your beautiful heart. A bit of a pirate you are, in search of treasures - for you find the treasures buried deep within our hearts and souls. Instantly bringing it to light in your presence without hesitation - giving it all up in a fit of giggles and laughter.
Your ability to draw people in erasing the screen from view, and welcoming us right into your living room to hang out, have tea and chat - is a rare gift I have not seen in any other. With that wit, and ever so creative mind - coming up with so many ways to uplift people. And that generosity - my goodness! Where do I begin even. An endless treasure trove. And as you give, so you are ever flowing in the abundance, that is your nature.
I listened to the birthday recording I left you, and I don't think I said this enough times - you're really special! LOL!!!!
I never thought it would be possible, to find such a beautiful friend this point in life without even meeting her in person - and yet feel like I've known her all my life, and feel her very close to my heart - especially when she thinks of me.
That's why Dreemie my love, it is a great pleasure to have you in this world, taken birth on this day all those "few" years ago. wink And I'm glad that we reconnected again in this lifetime for us to continue enjoying each other's company and spread a little more magic all around.
Blessed birth-day my love.
p.s. A very special thank you and shout-out to @monchhichi23 and @andysantics48 for creating this beautiful opportunity and space for us all to express our gratitude and love. Two very special people I've had the pleasure to meet thanks to you! So it seems, we are all of US, with much love in our hearts are drawn together in this common magnetic field called Dreemie. I feel so blessed to have found more such gorgeous souls to chat, play and enjoy life with. Thank you @andysantics48 and @monchhichi23 my loves for putting this together. xx
---
Only love!
---
To one of the best, most gentle, good hearted, amazing person I met in my life. Today is your day. I want you to spend it surrounded by love, happiness and joy. Go little crazy today. Have some fun. It is your birthday. Happy Birthday to you, the most enthusiastic and positive person I ever had privilege to hear speaking. Sending you much love and hugs from Croatia. :heart:
---
It's been a pleasure to get to know you and watch your presence on the platform grow over the past few months. It's always a pleasure to turn the mic over to you on Talk of the Line each week, and I know you'll continue to be an encouragement to many users across the STEEM platform! Keep up the good work, and I hope to continue supporting everything you do! Have a wonderful birthday!
---
Deer and lovely Dreemy, I hope all you dreams come true because you are always working so hard on bringing ours to life. Have a happy birthday honey, I am sure you have piles and piles of stolen candy back from your pirate days. This is a good time to dig in and enjoy them 😎 Much love! 💚

---
Happy Birthday, auntie Dreemie!
Thanks for being such a genie,
inspiring us all to write and thrive
helping us avoid the dive!
You brought us joy and laughs,
Steemit loves your paragraphs!
Charmed us with your fireflies,
I surely hope to see your eyes!
---
Happy birthday beautiful Dreemie - I hope you have a wonderful day filled with lots of love and laughter. You've made every single day since I met you a brighter and warmer place to be, and I'm so proud to call you a friend. Keep sparkling, Dreemie Fox! All my love, Eveningart x
---
"For the dreemiest dreem out there! Congratulations sweetest old nutbag demon out there <3"
---

---
There are times when someone walks into your life and you don't even realise it happens until you're sitting there 5 months later and evaluating how different it would be without them in it.
I don't have an evaluation, put it that way.

the top comment of the very first buddyup post, the true encapsulation for the meaning behind it all
Either @penderis is really rubbing off on me with this 'no emotional crap'... or I'm genuinely stumped for words to say because there isn't a word in our languages to truly describe who you are as a person and a friend.
I'm unfathomably grateful and blessed to know you, not everyone gets to find a one in a million (I'll get back to you about that too, one hundred million isn't off the table just yet).
Love ya chick, I hope you have a fantastic birthday.
You'll never have my sexy ponytail though... that shits 1/8,000,000,000
---
Dreemie,
I recall the first comment from you about my name. Everything changed that day. It's hard to express the joy that you have brought to my life. I have loved every moment spent in our chats and it has become an important part of my daily existence. You have helped me navigate not only my journey through Steemit but also my journey through life. We've laughed, we've cried, we've supported each other. The connection that the am3gas have is unbreakable and is a very special thing that is rare in today's world.
I can't thank you enough for the laughter, the talks, the encouragement,the love and believing in me ... or simply, for just being you. You amaze me Dreem. I hope you're birthday brings you everything you want in life and brings you the happiness that you deserve not only today but every day. You are like no other and I am so very honored and grateful that I can call you my friend. It's nice to have a front row seat to watch you become the superstar I know you will be. Happy Birthday Dreemie!
I Love You. Your forever friend, Monch
---
I was your first official stalker (you've had a few since then lol) I was like 'she will like me - she must!!!' Your personality is magnetic and you draw people in with your enthusiasm for everything and your never ending kindness. You have supported me through these difficult few weeks and you are my biggest, brightest cheerleader. I can't say enough about your willingness to help where ever you can and you never expect anything back - you do it because you love it. Mon's right the 3 of us have a very special bond. I was riding on your coat tails for a while there but you lost me long ago - you're one of a ind and in a class of your own, dreem!!! You have a never ending energy supply that makes my head spin and a creative mind to make use of it.
I love you so much.
I hope you have the best birthday and this post helps you understand and feel the appreciation we all have for you.
Love always, Your Andy girl xx (I could write more but you know..... too many keystrokes!!)
---
---
Thank you to everyone who helped us make this day special for our one of a kind @dreemsteem. She's a gem in this world and deserves all of this and so much more. You are all rockstars! Much love to each and every one of you!
@dreemsteem, all of your awesome Steemian friends have chipped in and sent you some shiny booty for your treasure chest (check your wallet) and when this post pays out, you will receive that too. Aaarrggghhhh!!
---
---