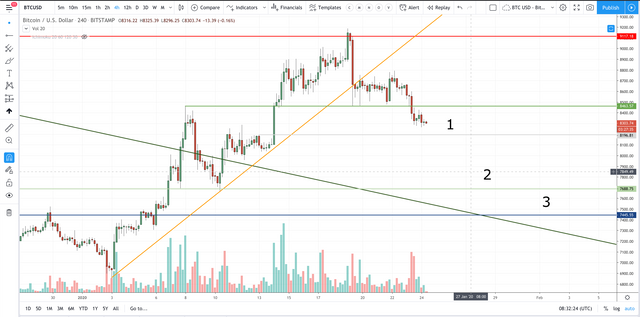 I am currently watching these three target areas for BTC. 8200, 7700 and 7500.
We kinda already hit the first target, but I think there is a ig likelihood that we will go below from here. I think this likelihood is above 60% and as a result I am not willing to long, even though I am very bullish longer term.
This is because we broke out of a downtrend that started about 6 month ago. We are currently retracing from the breakout to get some new breath for the next move away.
I'll be looking for long entries at target 2 & 3.