If you look at BTC in non-log chart there is a downtrend forming that may be being confirmed right now.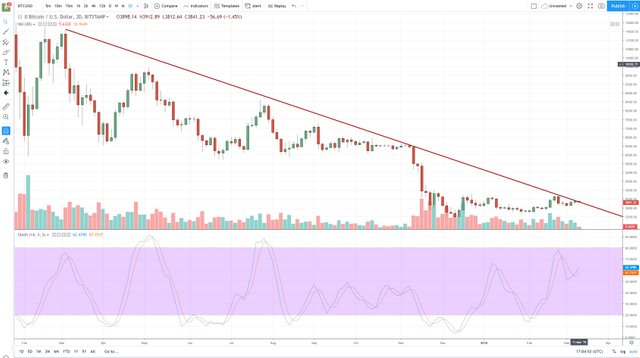 We absolutely must rally at this point of the game from a technical perspective.
I am personally still bullish for various other reasons, but if we do not go higher and break thru 4100-4300 I think a move below 3k is most likely.
By the way I put out a bounty for trading setup: https://steemit.com/trade/@knircky/bounty-show-me-your-best-trade-setup
So far there has not been any submission so the bounty in its entirety is up for grab.