It is always good to haver perspective. When it comes to BTC I like to zoom out and look at the long term chart. Here is how I draw this.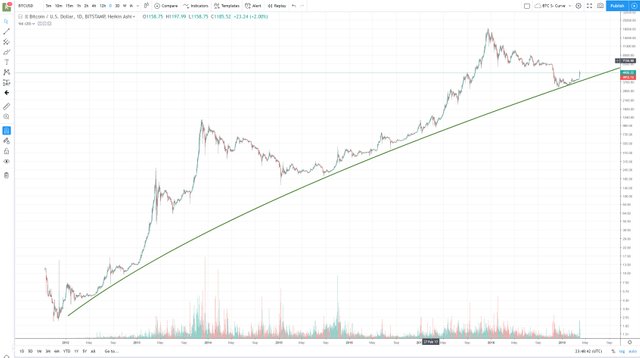 First off I notice that this is quite a nice chart.
The next thing I see is that we may have seen the bottom but that is not quite that certain. In fact I can imagine that the log trend that I drew is in fact even a bit slower.
Then I notice the spike we saw in the last few days and I notice that this could be a little bit similar to what we saw in the last bear market where a massive pump sorta ended it.
The volume in the last few days was significant. But not significant enough that I am positive we are out of the woods just yet. We need more continuation of this buying volume before we can be certain that the bottom is in.
What is however always clear is that i simply don't have enough btc.