If you are like me, you may be a little surprised by the recent strength of Bitcoin and how it keeps going on.
One of the reasons is that the media is now generating more and more good news and creating Fomo.
Today as I check the apple news this picture emerges.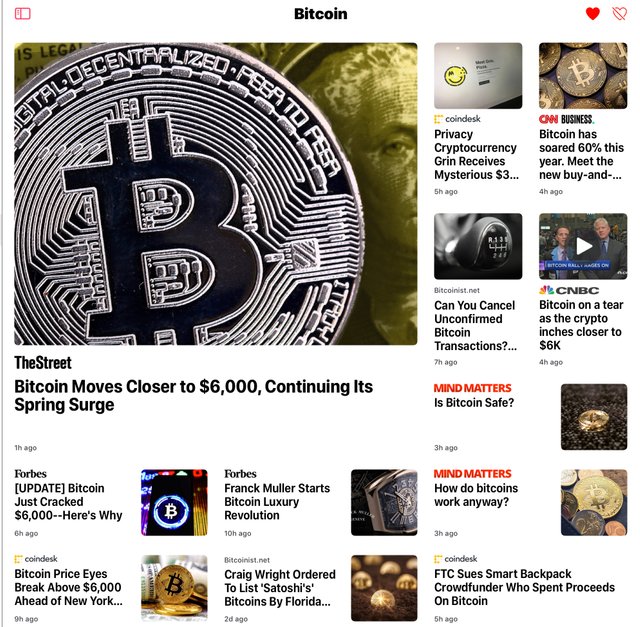 You can see lots of mainstream media reporting about the price and some others explaining how bitcoin works.
This creates several things:
The price talk creates FOMO. People start to understand that they could be missing the boat. So many headlines how btc has doubled this year and is the best performing asset.
This is now everywhere on the big media outlets, such as CNBC and CNN.
At the same time we have many explain bitcoin. This creates trust. It also shows that others are adopting it.
So the media is currently really helping with the adoption. Of course it should have done this when price was 3200, but that's just not how the media works.
the good news
Good news is good news. Because this is bringing bitcoin closer to the masses, creates adoption and makes people understand.
This is ultimately another fundamental aspect that makes me believe further in the bull case. The strength we see is exactly what rings in a new bull market.
Be careful however, we are do for a rebound. And when that happens sentiment can shift. It is also possible we will see lower lows, though I find that less likely.