How i made my Yi'ingo warrior illustration for the Bring Ahe'ey to life challenge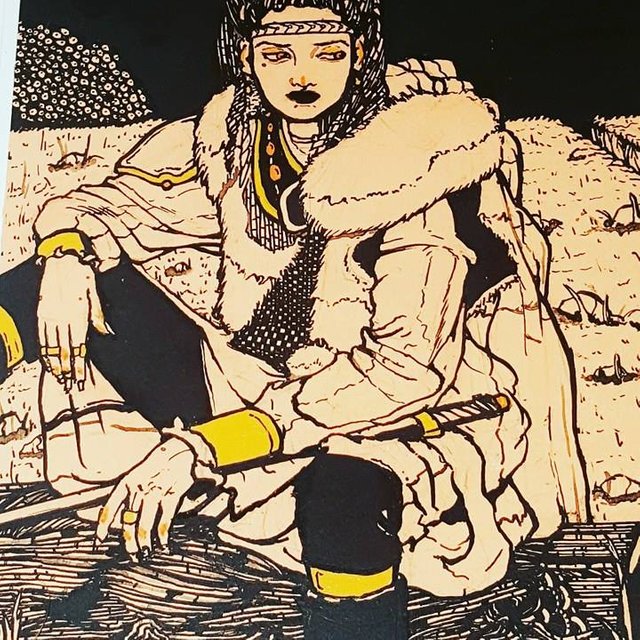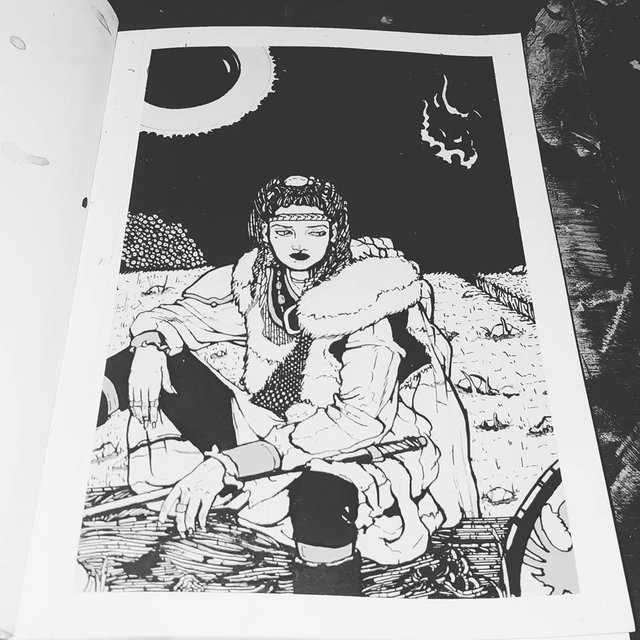 Good afternoon steemit, I wanted to share my Yi'ingo warrior with you guys and my process for making it.
Supplies: sketchbook/piece of paper preferably artist grade paper , hot pressed watercolor paper or design paper.
A slightly wide brush, Wide enough to coat your size paper easily.
(Black ink preferably liquid acrylic ink, but you can use sumi or Indians ink.
Crow quill or something to ink with (micron/brush pen so on, but if you want your lines to have this look u'll have to try a crow quill)
To start I've found some references that I'm happy with and I'm gonna start piecing them together on the page, I always start with the head because it's a nice measurement to draw the rest of the form. (This drawing is 3 heads wide and 3 heads tall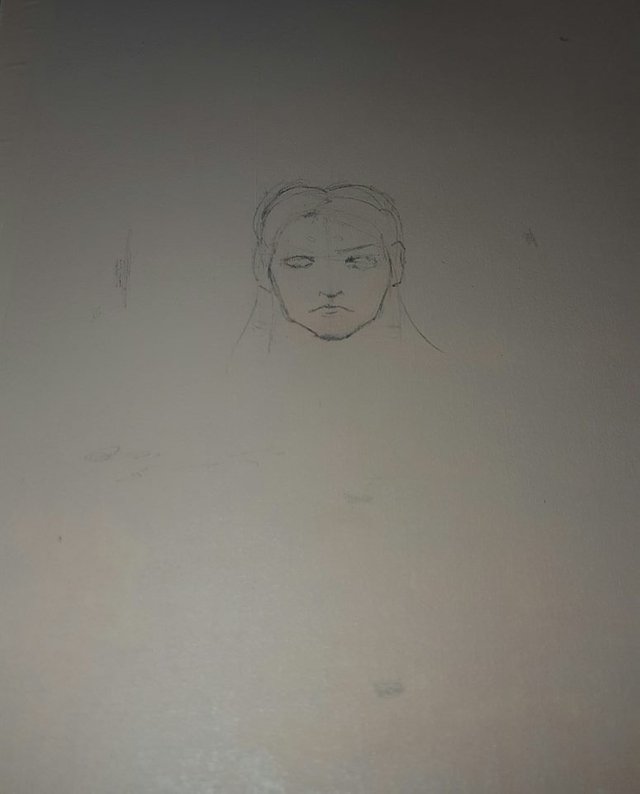 It's been some time and I've finished most of the sketch. If you guys would like more guides on the drawing part let me know.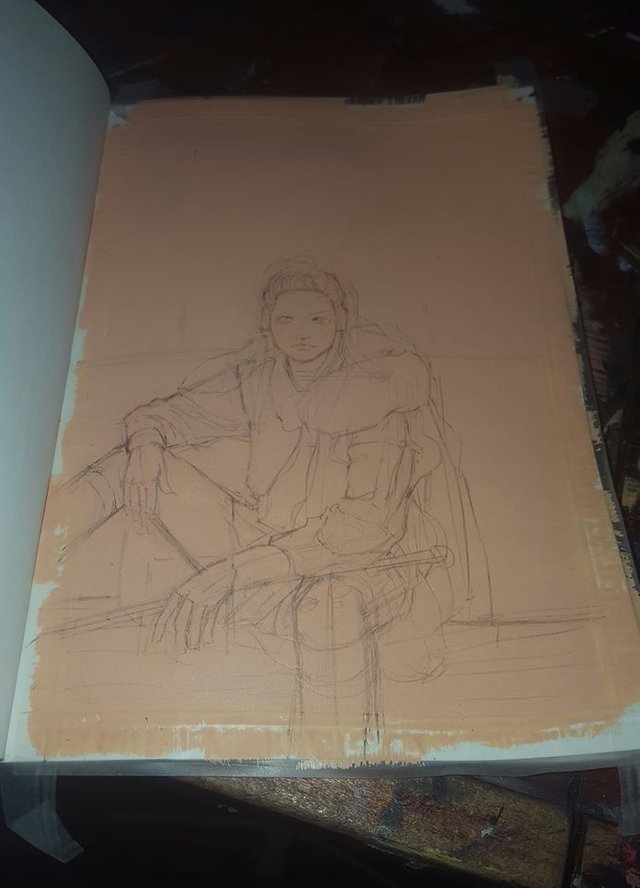 I've began inking, I start with the face and areas I'm confident with, over time I'll start inking the more complicated and confusing areas later on when more of the illustration has been figured out.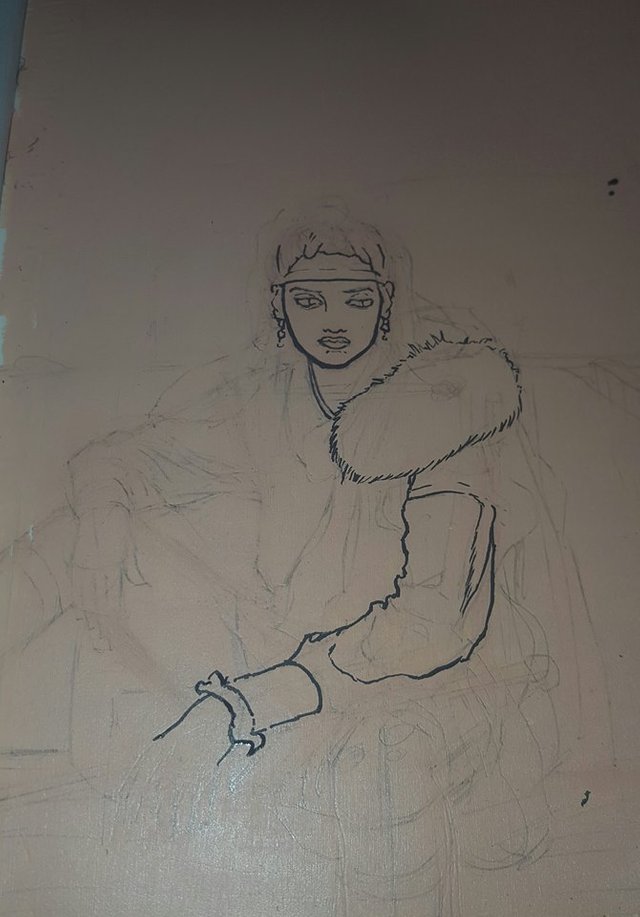 Here I've inked most of the outer form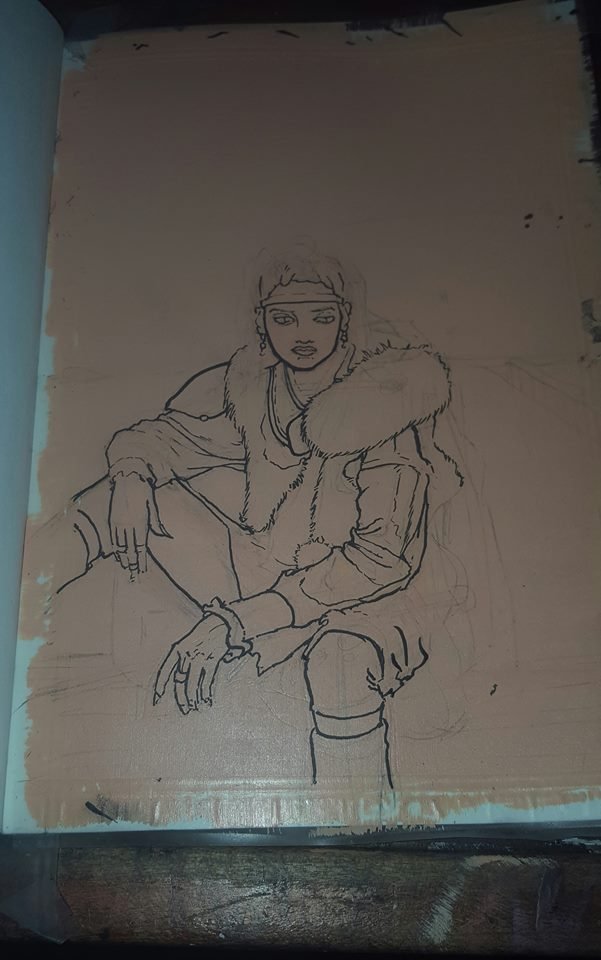 Now I've detailed the wood she's sitting on and a chunk of area around her, trying to keep my lines loose and varied in width [i've made a guide for wood [https://steemit.com/art/@gavicrane/how-i-draw-wood-easily-explained]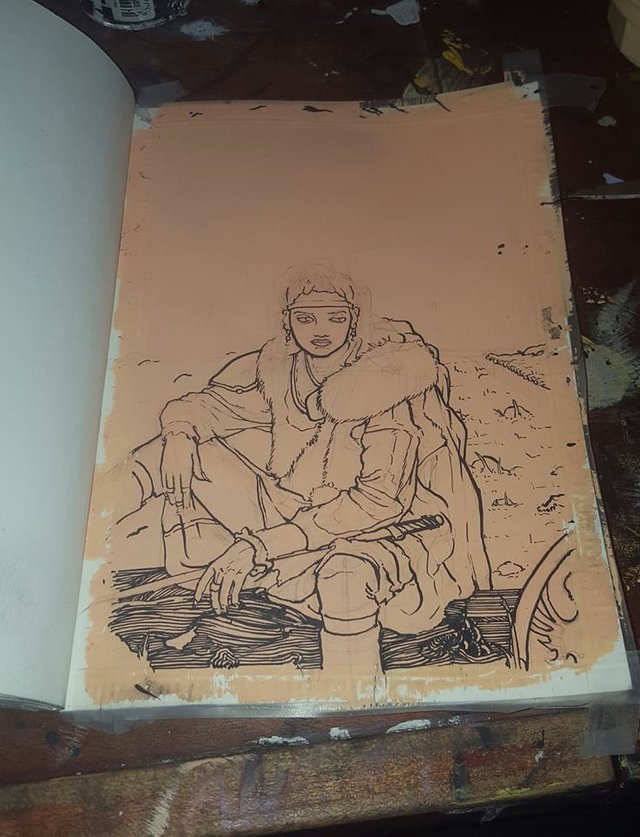 I've drawn the hair pattern which was a little difficult because I had to mix and match some photos but it worked out well.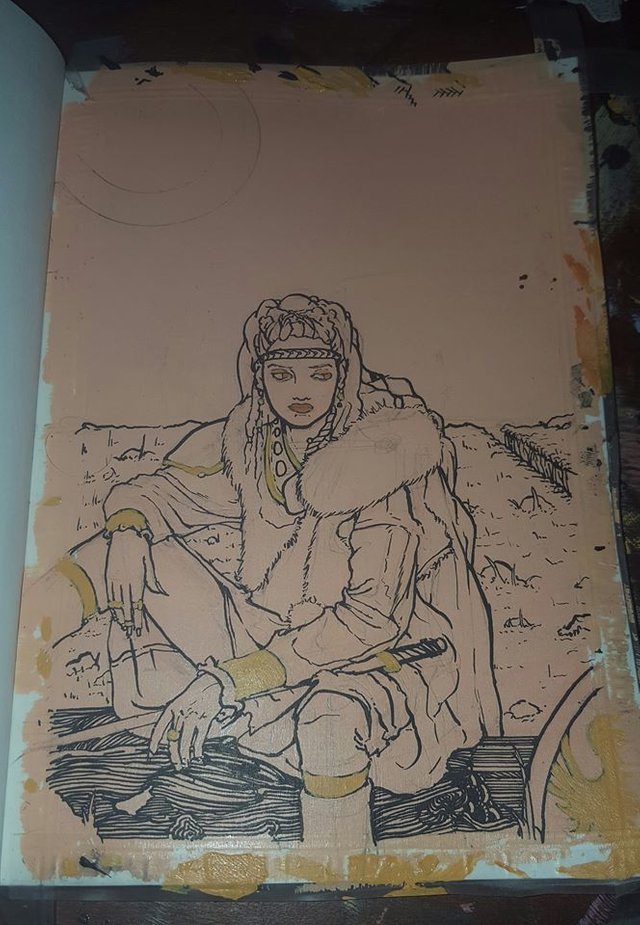 I also began to add golden and copper highlights
I've bolded the outside form and added an intense sun/moon form to the corner of the piece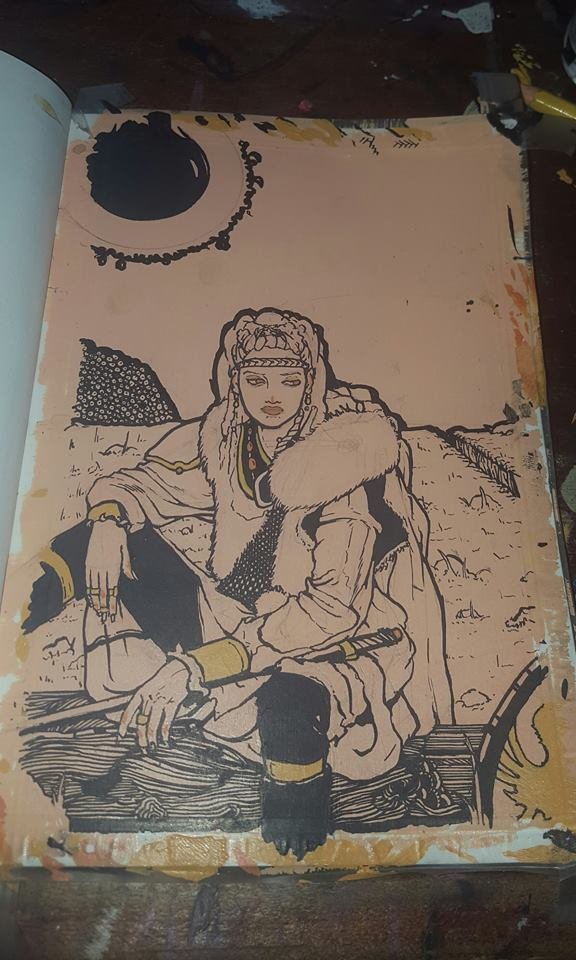 I've added in bits of black in her outfit to add contrast and make it a workable black and white image
And now I'm gonna fill in the sky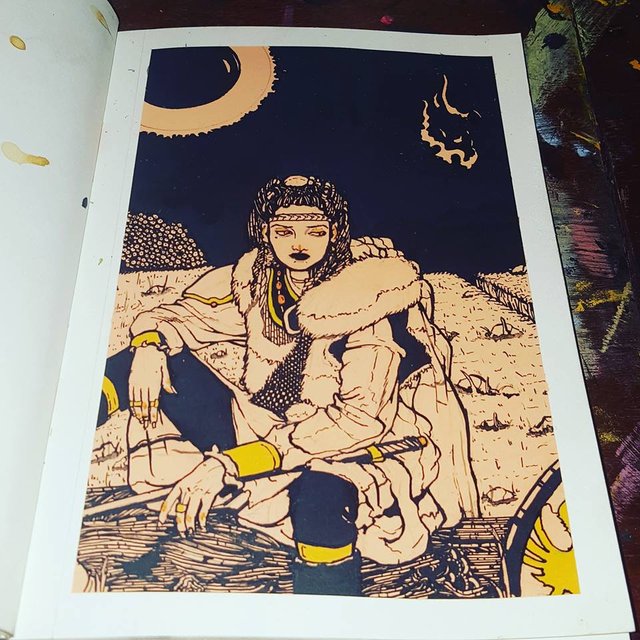 Here's the finished product, I'm very happy with the way it came out