:: BridgeX Network :: Cryptocurrency Financial Ecosystem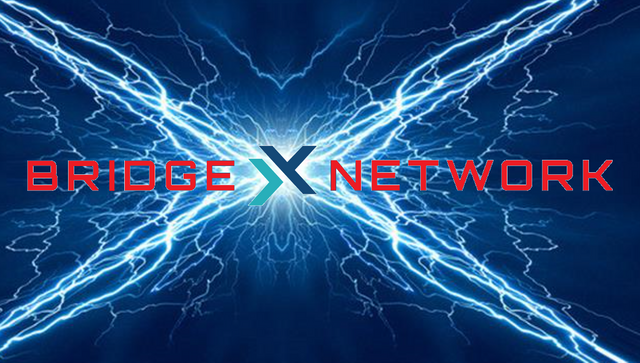 ---
Lend - Borrow - Convert - Send
The BridgeX Network primary focus is to bridge the complex Cryptocurrency to the traditional Fiat currencies of the world. Built upon a proprietary technology core, this network will provide the financial framework for an ecosystem to unify the blockchain and banking sectors.
BridgeX will provide decentralized credit, conversion, and payment solutions along with access to financial services such as collateralized lending, borrowing, and credit.
BridgeX Network 3 - Core Components
The BridgeX Core represents the critical underlying technologies of the network. These include smart contracts, on-chain loan matching and tracking, and off-chain data storage for loan contracts - ultimately creating a cash management system for effective solutions to crypto-fiat conversions and payments
The underlying power to the BridgeX Network will be full spectrum of financial and cash management applications. This financial ecosystem will be comprised of decentralized and centralized applications (Dapp/app) for a range of financial services provided by 3rd parties or app developers.
The backbone of BridgeX Network will be Dapp/app integration in order to offer the most advanced services and best financial products available. This will be done by allowing any 3rd party developer to leverage the BridgeX core to either offer services on existing platforms or to create applications for the BridgeX network.
For a deeper understanding of the technology consider reading the whitepaper: https://bridgex.network/180827%20BridgeX%20Network%20Whitepaper.pdf
BridgeX Strategic Partners

---

---
BridgeX [BXN] Token Economics
A total of 1 billion BXN tokens will be created in which 30% will be available in the upcoming token sale.
For more information on the ICO or BXN distribution please visit the website: https://bridgex.network/
BXN is an ERC-20 Utility token for use on the BridgeX Network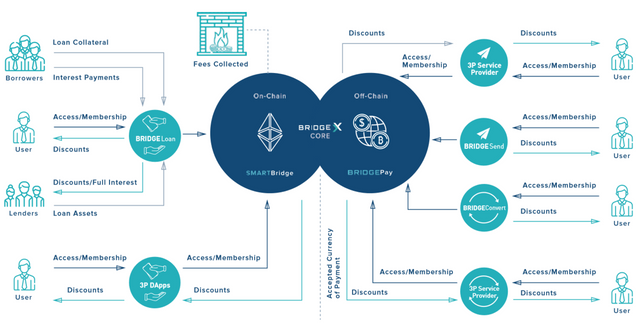 ---
Investor Information & Links
Website: https://bridgex.network/
Whitepaper: https://bridgex.network/180827%20BridgeX%20Network%20Whitepaper.pdf
Litepaper: https://bridgex.network/wp-content/uploads/2018/08/180827-BridgeX-Network-Litepaper.pdf
BitcoinTalk: https://bitcointalk.org/index.php?topic=5024373.0
Telegram: https://t.me/bridgexnetwork
Social Media
Twitter: https://twitter.com/bridgexnetwork
LinkedIn: https://www.linkedin.com/company/bridgexnetwork/
Medium: https://medium.com/bridgexnetwork
---

---
---
BitcoinTalk user: Mr.Ease
User link: https://bitcointalk.org/index.php?action=profile;u=803528
Eth Address: 0xfd797888c66DfEbf7bA5A6927a50F2F75Ad7175e
Follow Me for Upcoming Token Sale Information