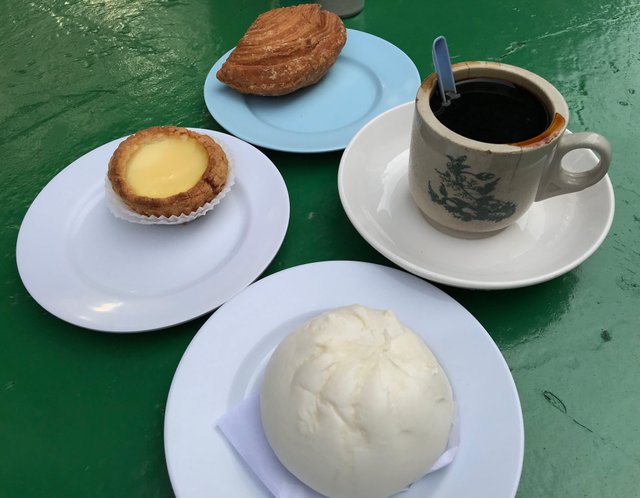 This is the kind of breakfast food that I enjoyed. My usual breakfast that I like are half boiled eggs, toast bread with kaya (a type of local jam) & butter, a cup of black coffee less sugar or tea.
I do love steam pork pau (the white bun) at the photo. If there is a butter bun even better but so far i never have the butter bun that I like here. My favourite butter bun only available at Sabah.
I know it's lunch time now and what are you having for lunch today? The weather is not too hot today, luckily the sun didn't come out full force 😅.