That's what they usually ask on those pretty Instagram posts. Would you want to be there now? Tag someone you want to go there with!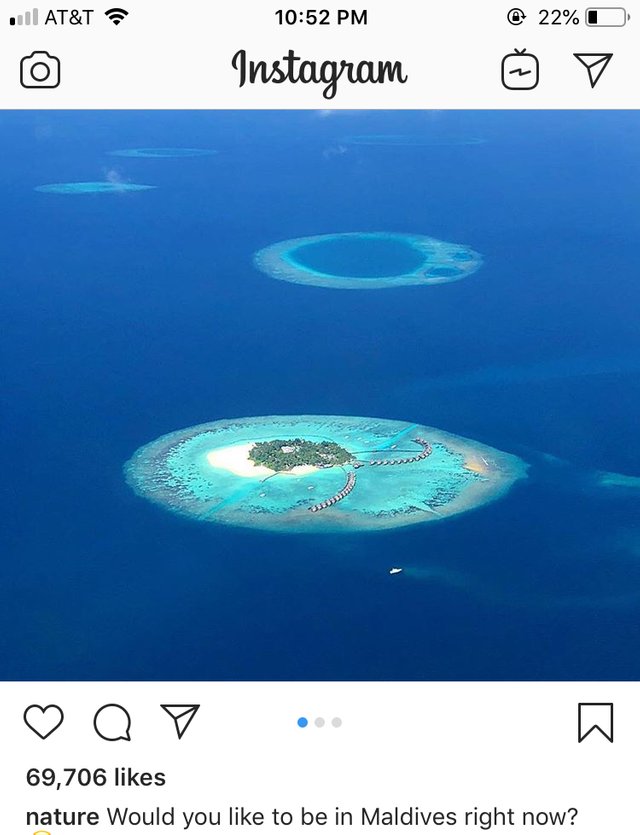 And my answer is - "No, I wouldn't." I don't want to be in Maldives right now, or in a 5-star hotel in Vegas, or in Paris... I want to be where I am now. Because this is an important moment for me. I am present here. My choices and my decisions brought me here. If my actions, choices, and decisions bring me to Maldives, Australia, the Moon, another realm tomorrow - then be it, then I will be present there.
No point in wanting to run away somewhere "pretty" or "better". The point is to do all you can the best you can HERE and NOW. Which is exactly what I am striving to do. I'll be honest - it doesn't work all the time. I have many faults and weaknesses. I waste time and lose awareness; I get carried away and influenced by many things and phenomena that clearly don't want me to become a real human being. But I don't want to run away from it anymore. I don't want Maldives. I want to be ME.
By the way, an even scarier trend on Instagram is when some model or actress posts a new glamorous photo, and hundreds of young girls and women scream and cry in the comments "OMG I so wanna be her!" Well, omg, too bad for you! Don't be an idiot. It's a pity that this society teaches young people and especially women to always want to be someone else.