qibee AIRDROP + STEEMIT BONUS DROP!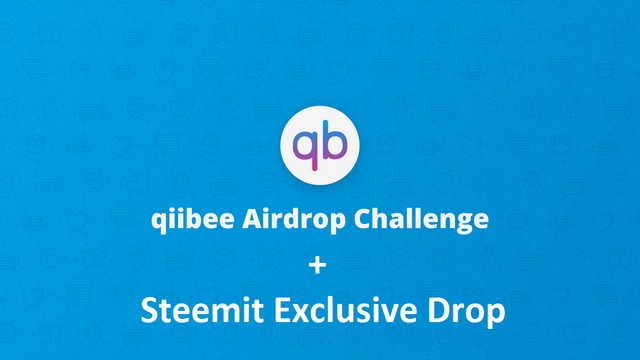 On top of that, Steemit users have their own special drop!
A Steemit exclusive!
The drop is for 50 QBX, and it will be given to the first 2500 users who apply!
To participate in the Steemit qiibee drop, follow these steps:
Join qiibee Telegram
Send @bountyworks a memo containing the following:
Telegram Name
ETH address
This is how it should look!


Please follow the format carefully! The bounty will end May 30th, at which point the list of Telegram user names and ETH addresses will be forwarded to the qiibee team! They will check to make sure the Telegram user is present in the channel, and distribute the bounty!
Thank you to the qiibee team for the Steemit exclusive! That's awesome!