250 STEEM ~ OnePageX ~ STEEM Bounty

OnePageX is running a Steem bounty! (You can follow them @OnePageX)
Prize Pool: 250 STEEM
What is OnePageX?
OnePageX is the simplest cryptocurrency converter online! As the name implies, everything happens in one page! OnePageX offers the widest selection of cryptocurrencies!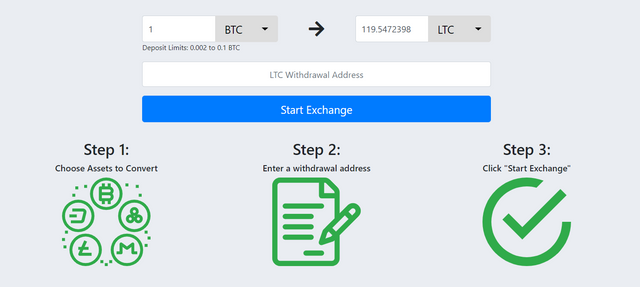 How to participate:
OnePageX is running the bounty through CateredContent.

@CateredContent
Register and make sure to add a Steemit account in your profile to get rewards.
Read about OnePageX, and maybe even try it out!
Write a short review about OnePageX and post is on Reddit or Medium.
Share your link by submitting it on CateredContent.
If posting to Reddit, please be careful to post in a subreddit that will not remove your article. Feel free to use r/cateredcontent if unsure.
These instructions are also available on CateredContent. Don't forget to add your Steemit username in the profile so that you can be paid your portion of the prize pool.
How are prizes distributed?
The submitted articles will be ranked based on quality. The best articles will win the most.
If you are posting on both Medium and Reddit, feel free to use identical material. The second post will be rewarded a bonus.
The amount received depends on the number of participants.
More Information & Resources: