Here's a glacial erratic for this #bouldersunday by @shasta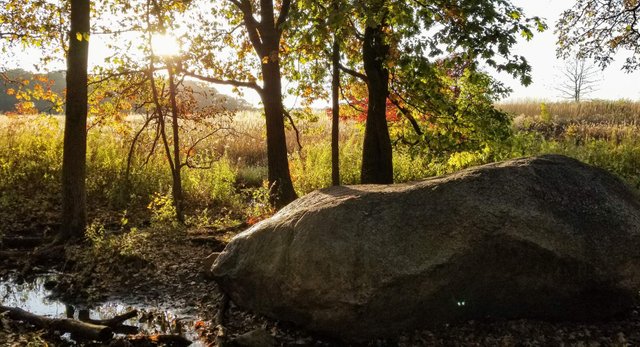 The sun ray made a little lens flair that resembles a pair of critter eyes in the shadows. Perhaps its a jackalope spying on me.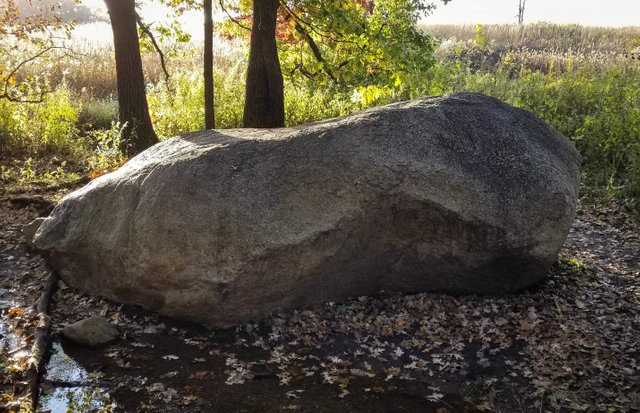 Nope no jackelope in the shade, darn it.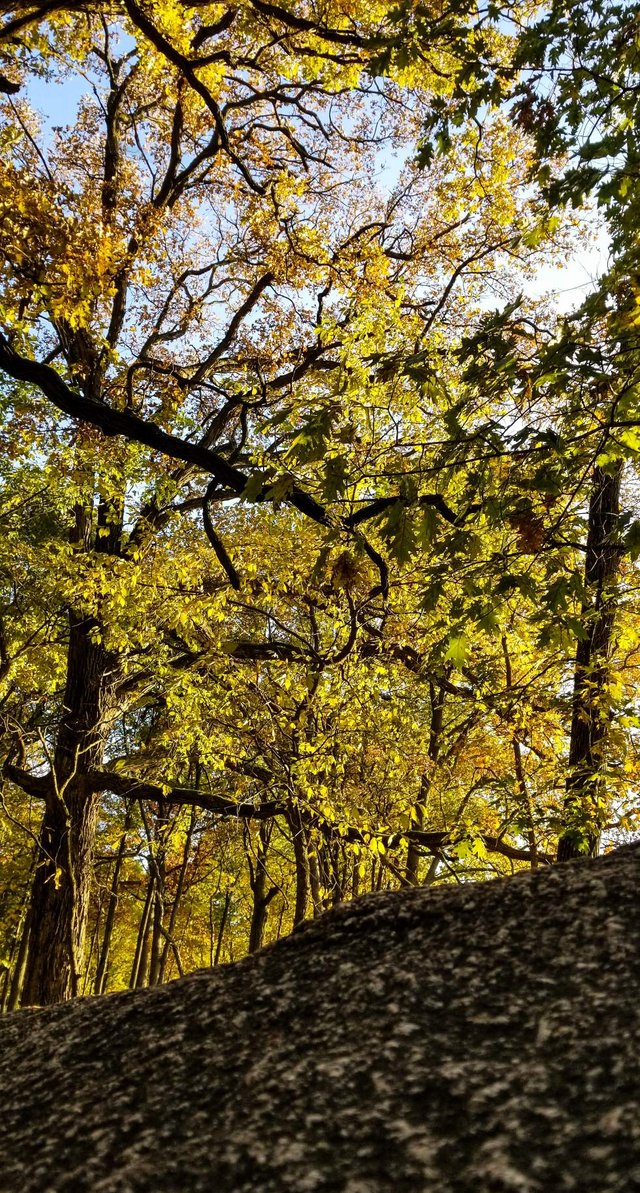 Here's a shot off the edge of it looking at some fall colors.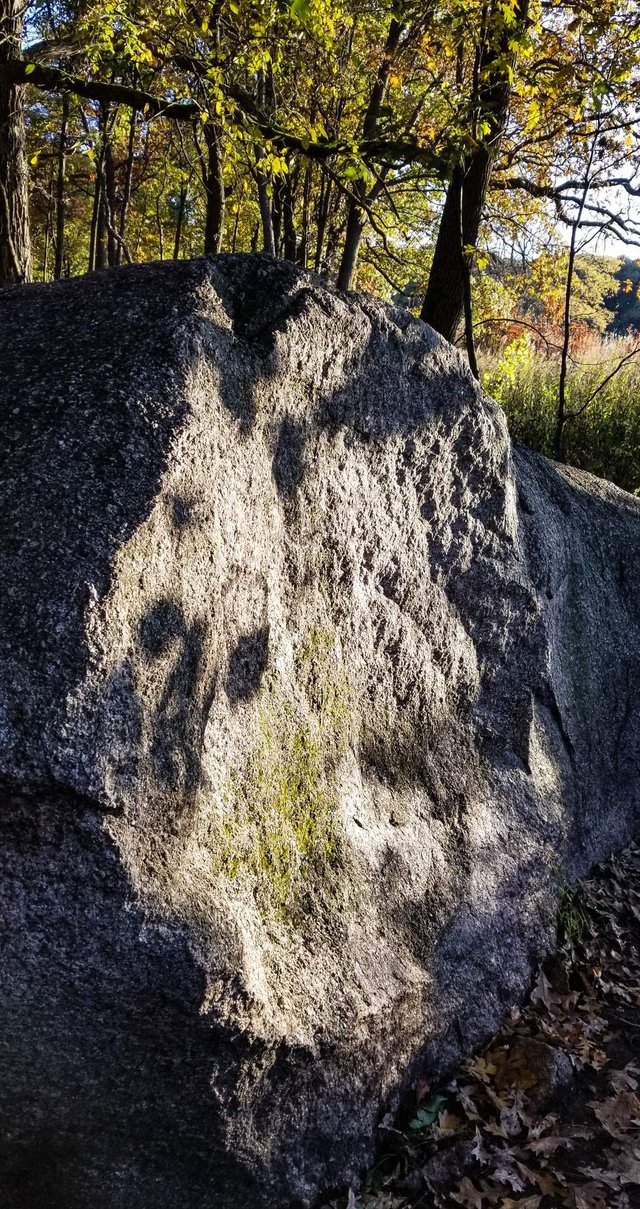 Here's the other side of the boulder, some cilica glints are embedded in it.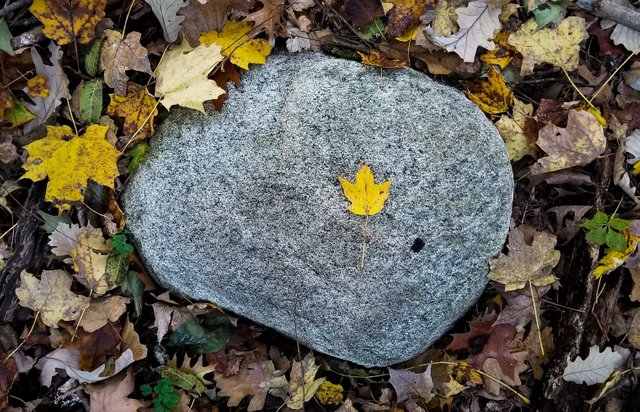 Later I found a baby boulder peeking out of the layers of leaves.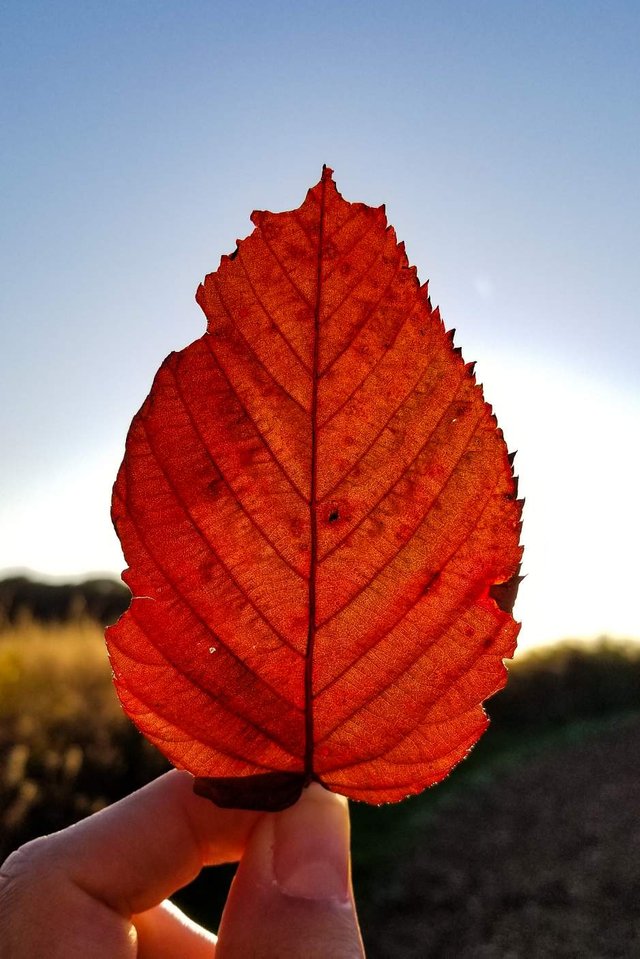 Here's a red leaf I found. It gets really bright backlit against the sun.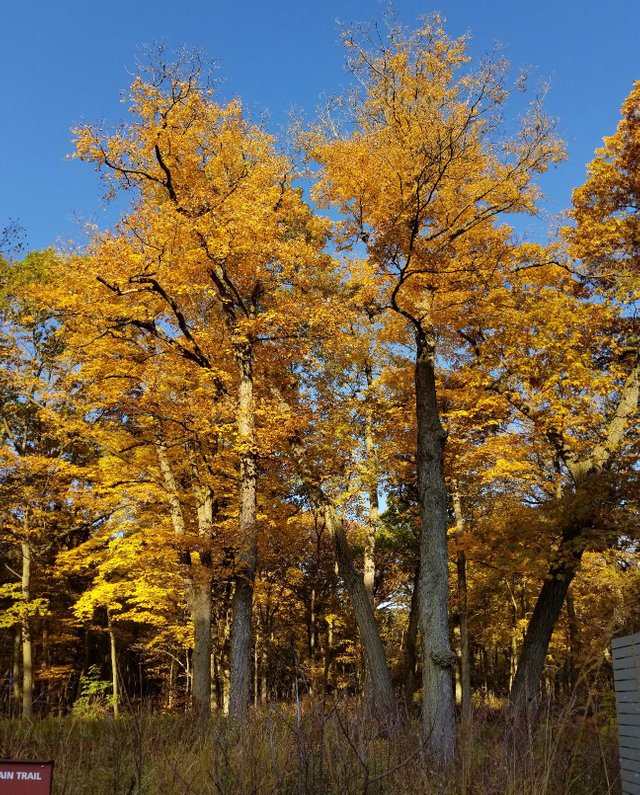 Now for some fall colors... happy #bouldersunday
Posted using Partiko Android