Once upon a time there was a war, and it is still being fought today.
I will tell you the story if you like... Are you sitting comfortably? Good, then we'll begin.
This war is between the quick and the dead, the animate and the inanimate, between the living and the not-so-much-alive. On the front lines of the most fierce battles are the boulders and the trees.
Which side are you on? You'd better decide right now. Do you enjoy breathing? Right then... I'll mark you down on the side of the living, shall I?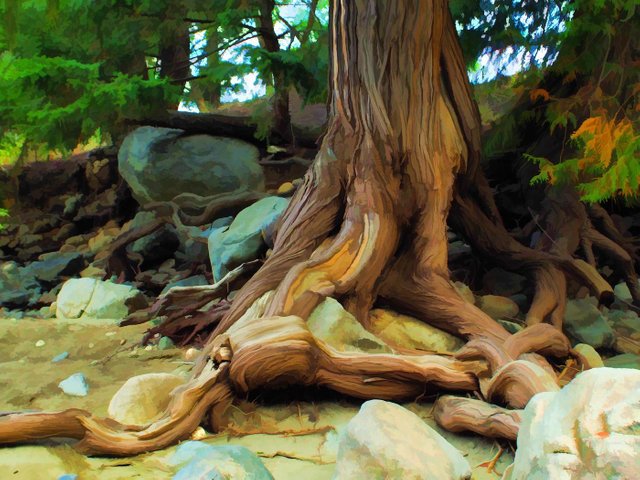 Learn to tell friend from foe.
In general, green things are good. They produce the very oxygen we breathe. It's easy to remember. If it's green, it won't be mean! But the rocks and the boulders are the enemy. If it's grey, watch what you say! The stones are devious and they have ears. Look at this one here, pretending to be human! The green things know the truth however... see how the little greenies begin to cover the enemy? This is why I've never trusted the Rolling Stones by the way. Look at them flying all around the world, gathering no moss... Where are they off to in such an all-fired hurry?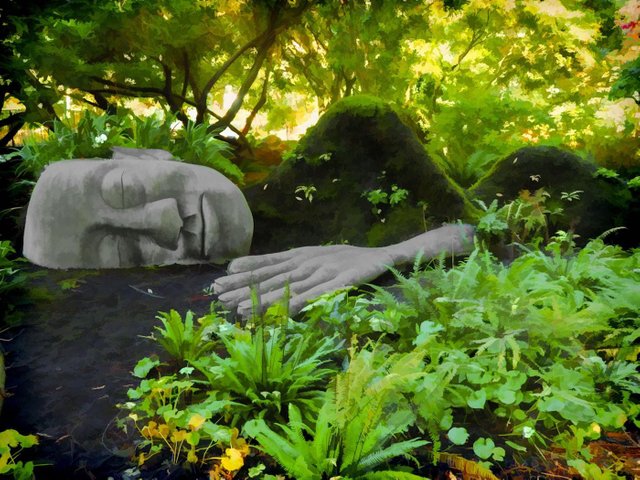 Need more proof? Consider the Giant Redwood trees. Even after they die they make themselves useful, always lending a hand to us humans. See? This one turned itself into a lovely chair in the forest.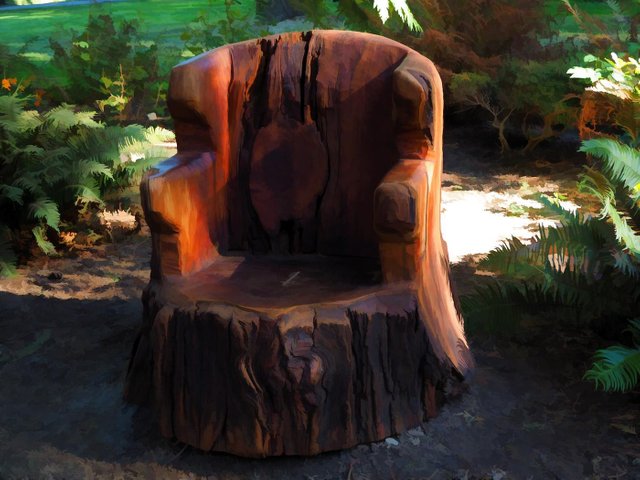 The battle begins with the young.
Baby rocks and baby trees already locked in battle. Who will win? Right now I'd say the vines have captured the small rocks, holding them prisoner until us humans decide what should be done with them.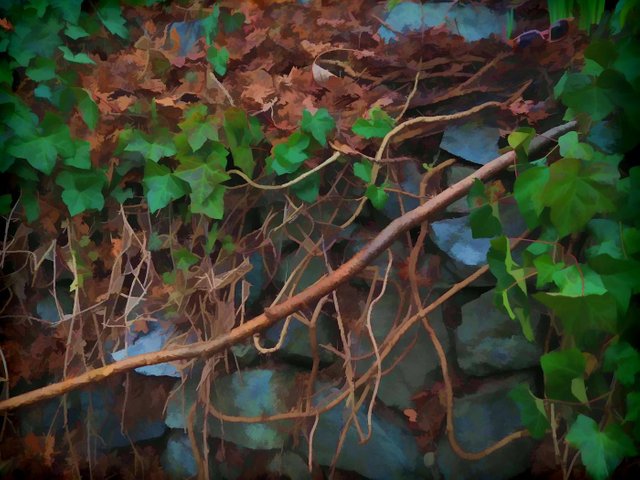 Here's a good size boulder which has been stationary for some time. Be careful though - the moss and plant life surrounding this enemy boulder are not strong enough to hold it in place if it makes a serious attempt at escape! Boulders have been known to use gravity to run downhill, attempting to reach the centre of the earth, the place where they were created in their fiery furnaces of hell. Those devious scoundrels! I have no use for them!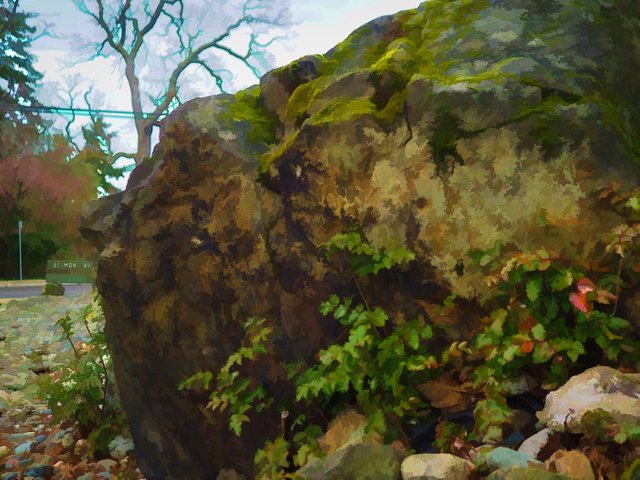 Alway remember: the trees are our strongest allies
In closing, I'd like to thank @shasta for creating #bouldersunday. Let us never forget the truth about these so-called rocks, nor about our most brave and gallant friends, the trees. Here are two of our most noble heroes, locked in an epic battle with the evil boulders! Behold!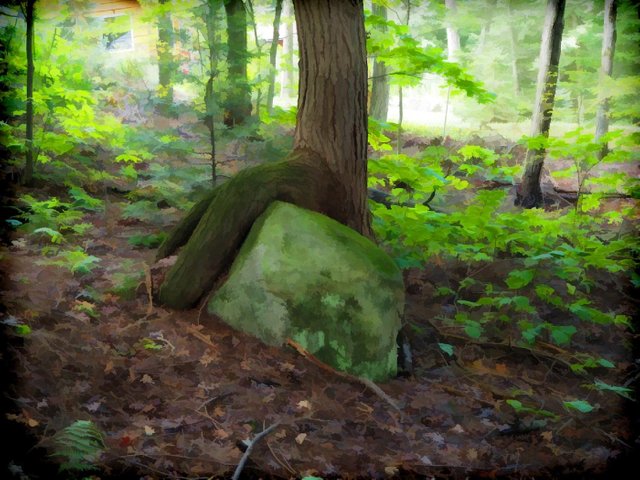 For as long as these trees shall stand, the boulders will not escape!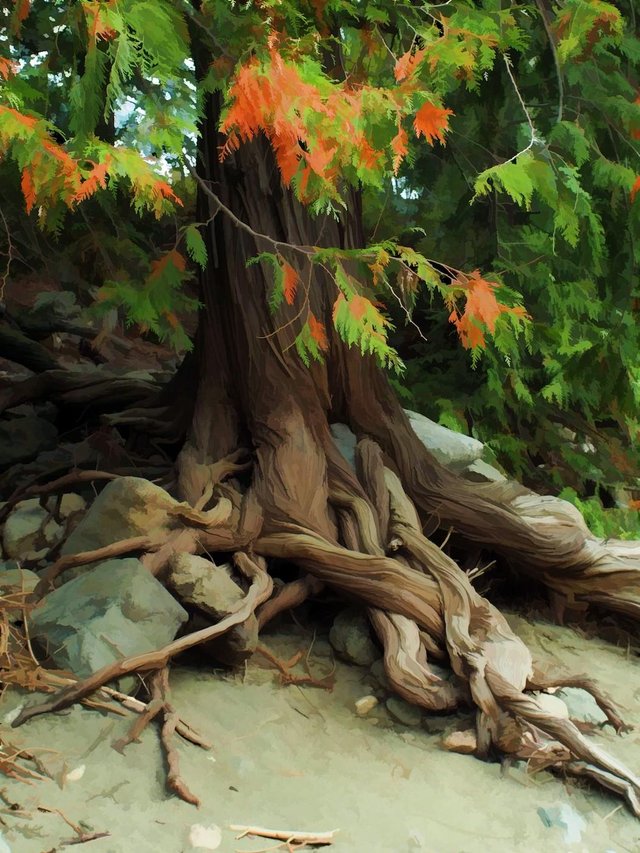 That's all children. Now run along outside and play!