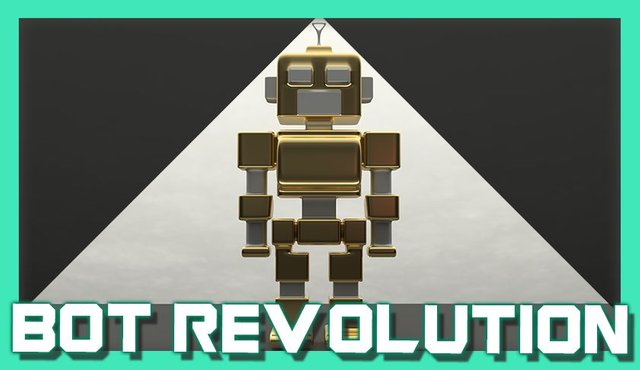 When I joined Steemit in June this year the first upvote-bot had just seen the light of the day in form of @randowhale. It was a gamble for an upvote between a certain percentage span. You had to send a few SBD and usually got a bit more back. By then people were mostly disgusted by the idea of buying your votes. This has changed drastically for good reason. In the beginning it was all about making a profit. All bots that were available have been mostly used to make a little profit. With the appearance of the bid-bot @booster you could even make dozens of Steem profit. Few people used or understood them. It was the Wild West.

However, in the summer of 2017 a huge amount of new people joined Steemit and looked for ways to make it big there. All over the platform you now find this new generation of self-promotors using all the upvote bots available. And they are quickly reaching a big chunk of Steemians with this strategy by popping up on the hot and trending pages. Otherwise they would grow much slower and have huge problems finding their audience – a common problem on Steemit as for now.

Some of the bot users deliver very poor content to abuse the bots but the Steem market self-regulates that usually soon enough. Most of the content that earns beyond the upvotes from the bots has been gone through the proof of brain before and enriches the Steemit culture. This is what makes Steem so powerful.

After @booster became a big success more and more bid-bots appeared. They all require to track the incoming bids or play a gamble and potentially make a big loss. That was tedious work for the strategic ones and often ruined by those who gambled and blindly through in their money. Even with a flourishing bot-economy it was complicated and confusing. Nevertheless, users have transitioned from melking the reward pool to promote their posts with little to none profit at all.

With the recent appearance of Steem Bot Tracker everyone can now easily see exactly how much these bots upvotes are worth, when they are voting next and how much is still profitable. All in nearly real time. This has lowered the entry bar for people and has enhanced the chances for everyone to use them right without creating big losses for all participants in a bid for one of these whale upvotes.

When a bid-cycle comes to an end and the bot still hasn't been over-bid, the bot will be highlighted in green and the tool sends a browser message to you if you have allowed that. That makes it really easy for everyone to not miss any good opportunities. And people send bids like crazy during this small time window.

This has another interesting side-effect: People farm the bots and bring the profitable bids down to 0, basically guaranteeing that nobody is making a profit at all. Of course, there are still rounds ending up being very profitable. But most bots are actually being used on such a high frequency now, combined with people who seem to have specialized on doing late bids, that there is rarely a number higher than 0. And that brings us to the next game changer.

Millions of Steem delegated to bots
As of today, the worth of all bid-bots combined is over $300 (that includes @bellyrub running 2x as fast with 50% power currently – otherwise it would be over $500!). If you just use $200 of that power you will most likely trend for days with your post. And if you bid smart and used the tracker, you might even have avoided big losses and got the promotion basically for free. From the moment on @bellyrub has received its latest delegation and creating a $250 upvote worth for one 100% upvote it immediately created this new phenomenon: The bought post that trends and probably makes money and tons of new followers.

There were a few abuses of that power with the new @bellyrub where spam posts started to trend. But they have been downvoted and @bellyrub is working on a fix to stop high bid abuses. I am sure this was not the last time we see people trying to squeeze these bots. The good thing is that with more broad usage this becomes unprofitable very quickly. The benefit so far is out of the question: Many good Steemians got their recognition in the community thanks to the bots.

Where does this all lead?
The bots have gotten a good reputation among more Steemians. Their helpfulness has outranked their shadow aspects. But we still need more data and time to tell where this is all going. Some people on and out of Steemit argue that this is a huge problem of the platform. I think it is a perk and will rather accelerate power users on Steemit and support those who want to get heard. It shouldn't be such an important tool in that endeavor, though. I hope that the upcoming community accounts on Steemit will help with that by giving Steemians a better way of coming together. But I am sure that the bots will play a huge role in that as well!

---
My Recent Posts
| 🎬 Steemy - EP. 35: | 🎬 Steemy - EP. 34: | 🎬 Steemy - EP. 33: |
| --- | --- | --- |
| | | |
---