We are pleased to announce the launch of the uBot Bid Voting Bot. We have been running it at
Steembot Tracker
for several days and all customer votes bids have been profitable and thus we are now announcing uBot to the public.
Using uBot is simple and similar to any bid voting bot. Just send at least 0.01 SBD or 0.01 Steem to https://steemit.com/@ubot with the link of your post and uBot will send an upvote to your post.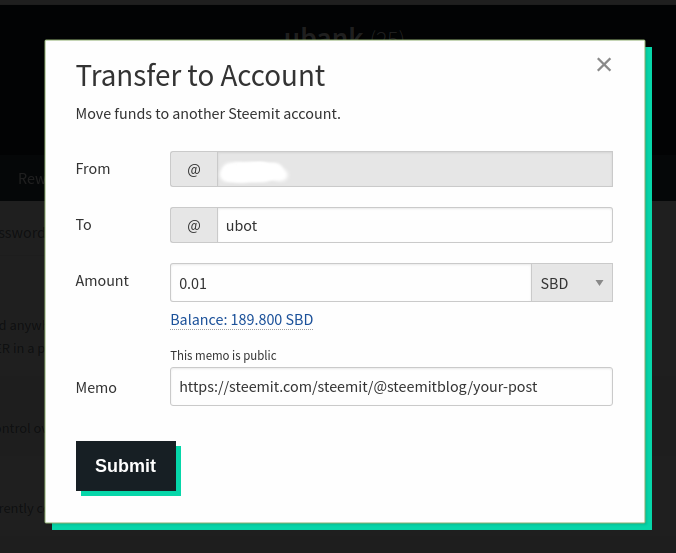 uBot Details
Votes at 100% every 2.4 hours
Minimum bid 0.01 SBD or 0.01 STEEM (Accepts SBD and STEEM!)
Refunds any invalid bid for any reason
Votes on posts and comments
Has a bonus of approximately 10 +- trailing upvoters for an extra boost
Bids of at least 0.05 SBD or 0.05 STEEM receive a free resteem
Current and last round stats can be found at ubot.ws

You can join us at our discord at https://discord.gg/hpJuayZ
Our official website is https://www.ubot.ws/ and has a contact form and Terms of Service.
Our discord is not monitored 24 hours a day so if you leave a message we will get back to you as soon as possible or your can use our contact form on our website.
Thank you for your support!
*** This bot is using Post Promoter by https://steemit.com/@yabapmatt which is open source and reliable. You can run your own bot too!
https://steemit.com/bots/@yabapmatt/so-you-want-to-run-a-voting-bot