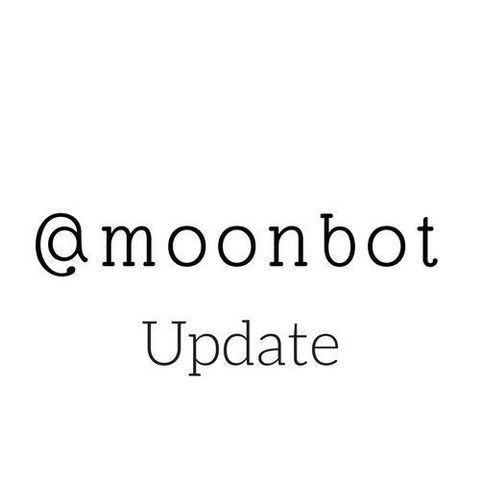 We wanted to walk through the steps of how to subscribe to the MoonBot.
We noticed a lot of confusion on how to get on board. In that regard, we made some changes to smooth out how to subscribe and have reverted back to some the old ways we do it.
We DO NOT need you to register on our form anymore prior to subscribing anymore. But, after subscribing you'll be sent a link to add your renewal date in it to be notified via email.
Very important to do so as you can loose your seat!
How Can I subscribe?
Here are the steps:
Step 1.) Send 2 SBD @moonbot .
(Steem option soon)
Step 2.) Then in order to be able to renew your MoonBot seat next month, we'll send you a link in a memo to fill out giving us your start date and notifying you of your activation. Since seats are limited this will hold your seat so make sure to fill it out!
Step 3.) Enjoy the Moon ride of course by joining our discord!
Here Is An Update On Things To Come:
Whitelist repeat customers ( who show good content) , so they can post more than 1 once a day and adjust %
Random % increases for random people
Ability to subscribe via credit card
What is the MoonBot Upvote Service?
We think this is a good time to do a refresher course on what is MoonBot and what it does?
We are the first ever Subscription based upvote bot service on SteemIt. What does this mean?
We will upvote your post, every time you post within a 24 hour time period. You don't have to do anything, but post. No messy comment spam, or having wait for a bid window to become profitable. Do what you love!, write and earn!
Oh, and join our curation trail!
New Partnership Announcement:
And we wanted special thanks to our new partner
@businessres
for resteeming services . We are bring it back online where one person well be highlighted and resteemed by the BusinessRes account.
Here is a screenshot of what this looks like: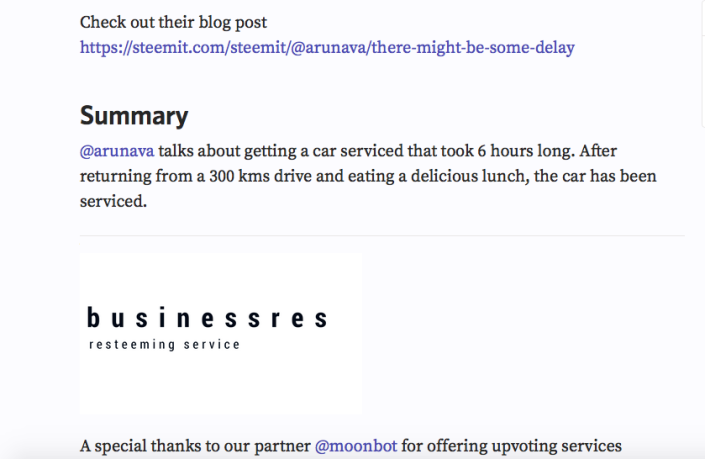 See you in our discord! and on THE MOON!