ICO theme has reached the radars of academic science. In late May, two researchers from Carroll School of Management, of Boston College, Hugo Benedetti and Leonard Kostovetsky, have published a study titled "Digital Tulips? Returns to Investors in Initial Coin Offerings".
The paper is good for many reasons, one of them is its comprehensiveness — they have studied a dataset of 4,003 token placements with total funds collected of $12bn. Key conclusions show that the ICO segment was extremely profitable for investors, namely (i) generated an average returns of 179% from the ICO price to the first day's opening market price, over a holding period that averaged just 16 days; (ii) given an adjustment and imputing returns of -100% to ICOs that don't list their tokens within 60 days, the representative ICO investor still earns 82%; and (iii) after trading begins, tokens continue to appreciate in price, generating average buy-and hold abnormal returns of 48% in the first 30 trading days.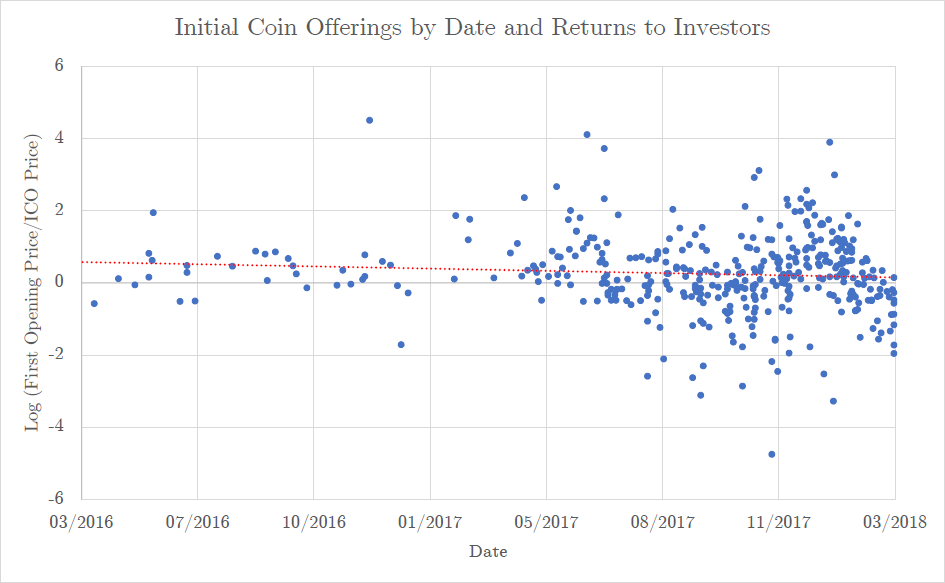 The paper is a strongly recommended read. Besides the basic analysis of returns, it contains a good study of media and smm activity in connection with the end-result, which is definitely something to look into for every ICO campaign manager and project founder.
You can contact me via
  Linkedin Sofia Paskal
  E-mail sofia@morecommunications.ru
  Or Telegram @sofiapaskal