I am not Irish. I have zero Irish heritage. However, like most people who enjoy booze I celebrate St. Patrick's day all the same. Let me regale you with a story of one of my less fine hours regarding this very holiday.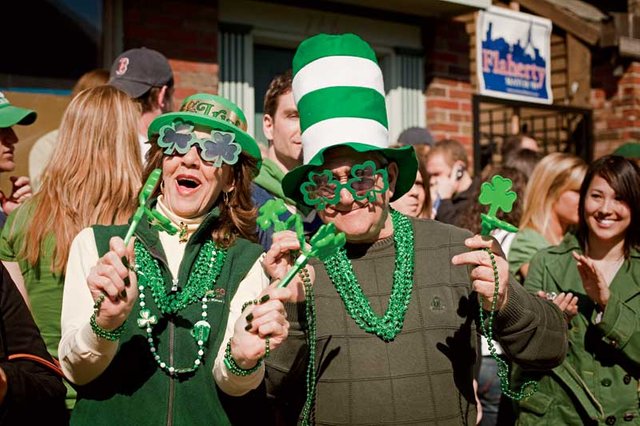 source
I have been to two USA cities where they really celebrate with a fury in the past: Chicago and Boston. Most would make the case that Boston has the more legitimate claim to be the US's epicenter because of their history of Irish immigrants and a large Irish population and influence that still exists today. They have a huge parade and their already impossible to navigate streets become even more difficult for a few days. They also dye the river green (or did, it's been a while since I was there)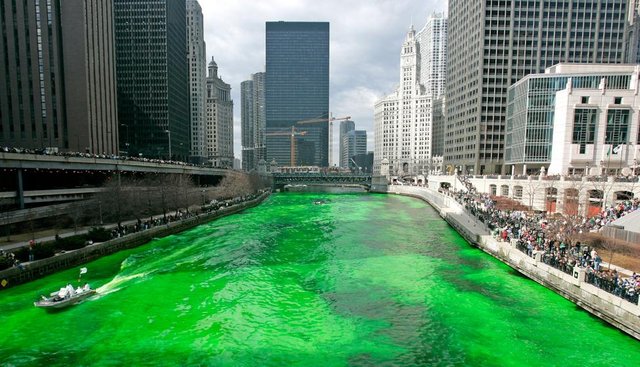 source
A friend of mine was already living in Boston and I was contemplating going to graduate school there because I had recently been accepted in BC's MBA program (I ended up not attending this school because Boston has an absurdly high cost of living.) Me and this friend had a long history of partying hard in undergraduate school so of course we should have seen it coming but we got absolutely tanked. I mean blackout drunk. Both him and I are jovial drinkers so there was no chance we were going to get into any sort of physical trouble (which is good because there are a lot of very tough people in Boston.) However at one point we did pose for pictures with people's dogs and although I can't find the pictures now (this is pre-smartphone days) I recall that the owners of the dogs were less than pleased with us.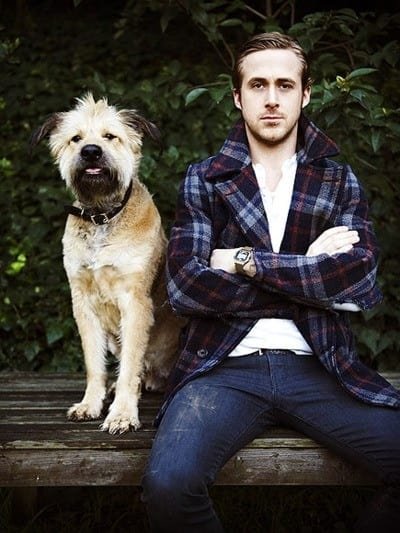 source
no, that is not me
I have flashes of memory of enjoying a traditional Irish snack at McDonalds, likely making a mess and apologizing for it and then at that point we decided to go to one more club before going back home and this is where something that has never happened to me before occurred: I was denied entry to the club for "being too drunk."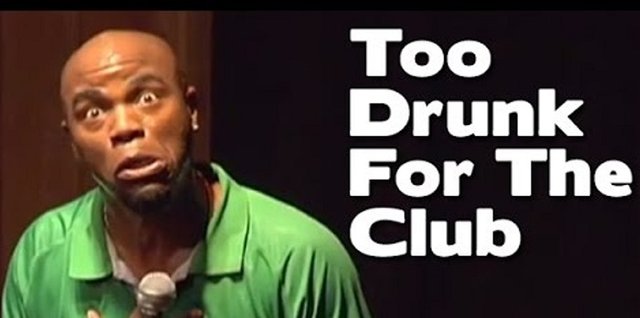 source
I am not a violent person. Nor do I waste time arguing with people in positions of authority, especially when they are being nice. When the doorman said "you're too drunk to come in," he wasn't at all aggressive with me, just matter-of-fact. I don't recall exactly what I said back to him but I basically just agreed with him and asked him to help me get a taxi - and he did so and then told me to have a good night.
Best club entry denial EVER
Since I don't live in Boston, or have any idea where anything was, I got into a bit of an arguement with the cab driver (who was a massive dude by the way) about how he had taken me to the wrong place, only to realize that my drunk ass was looking out the wrong window.... lo' and behold, there was my buddy's house on the left side, not the right side of the car.
I paid him and then he stuck around to make sure I got in the house OK. What he didn't know was that my friend's stairs were being repaved and the cement was still wet so he sees this drunk 25 year old climbing up the side of rock wall and he actually gets out of the cab and was like "buddy! What are you doing?" and when i drunkenly explained it to him he laughed and helped me get up the wall.

Best cab driver, ever!
I got back home and probably passed out right away and then had a several day hangover. Kudos to my buddy to match me drink for drink and not only not get denied entry to the club but also he continued to drink for several more hours. I don't know how he does it because he is significantly smaller than I am.
Anyway. That is one of my not-so-finest hours. Other than annoying a few people I suppose we were relatively harmless and it was a drinking holiday so I suppose this sort of behavior was expected anyway. At least I made it home and I don't think I have attended at St. Paddy's day party ever since.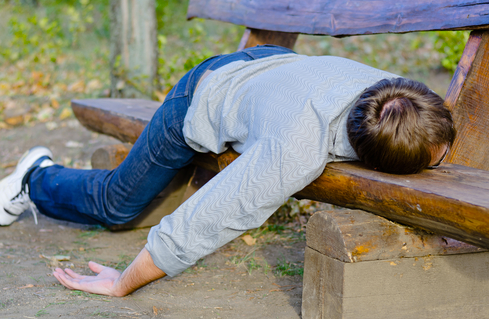 source